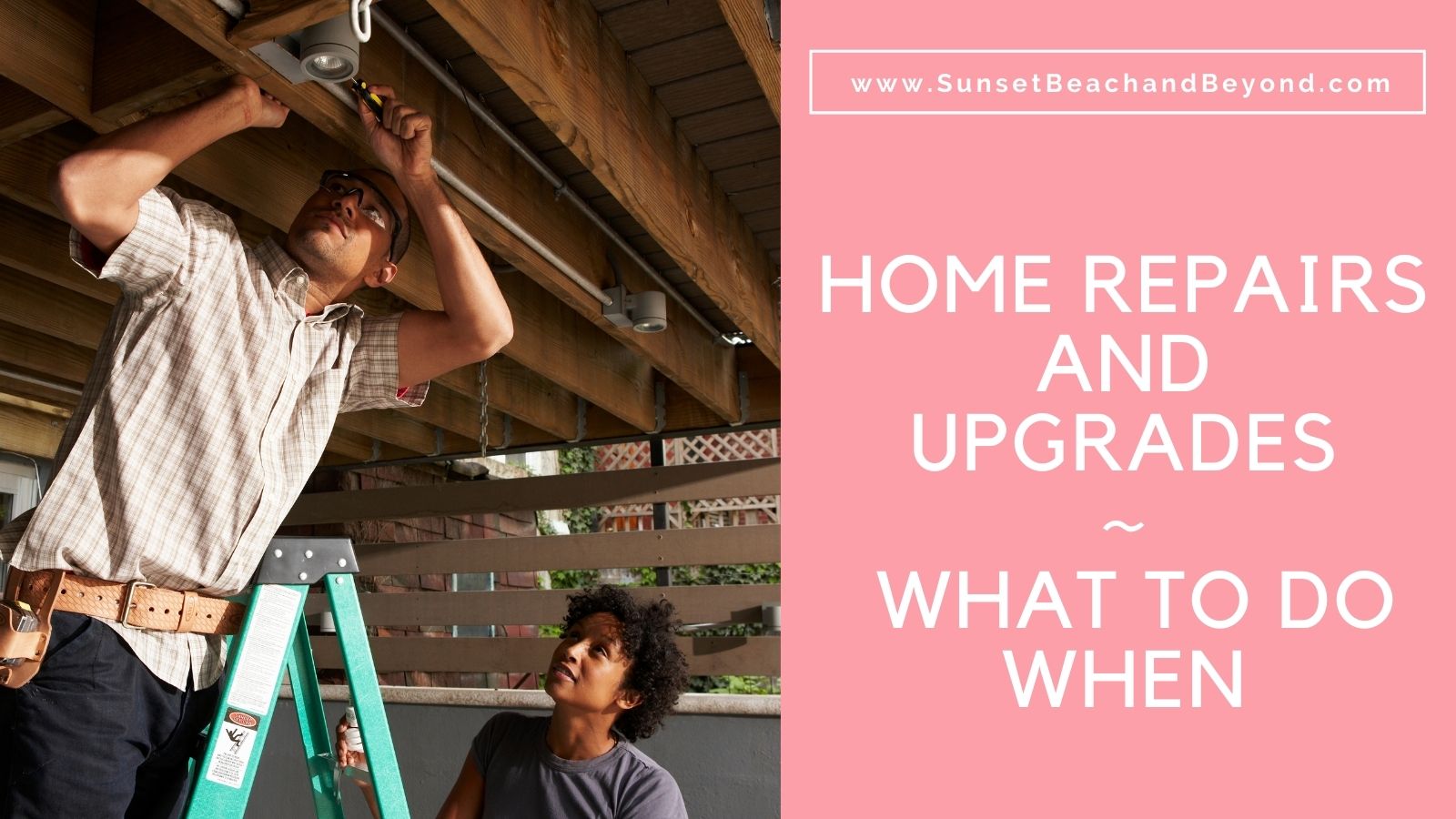 Home Repairs and Upgrades – Purchasing a home is one of the single best decisions you can make to help invest in your future, especially when purchasing a home that is likely to provide a great return to investment. Whether you're purchasing your first home or your 5th it is easy to want to instantly make improvements or upgrades to bring a true sense of pride and ownership to the house you now call home.
While there is nothing wrong with fixer-upper projects or home improvements, you want to be sure that you pace yourself and plan out the projects you hope to complete. In general, it is best to limit your "to do" list to 10 items at once, this helps you stay organized, create accurate budgets, and helps eliminate the risk of becoming overwhelmed. Once you've completed the first list, you can then move on to creating your next list of "to do's."
Related: How Do I Refinance my Home?
Once you think of the first 10 projects you want to tackle, you should sit down and figure out a few things. First, try to prioritize your list by need vs. want. You should generally always tackle the "need" section first so that if there are small problems or upgrades that need attention you can fix them before they cause further problems or damages. Upon prioritizing your list, you can then do research on budgets and costs for each project, this will help you figure out what you can afford and when, which will help you from starting a project you won't be able to finish.
In a perfect world you can complete your items 1-10 and move onto your next list, however, it is important to take a few things into consideration when choosing to start a project. The time needed to complete the job, costs associated with the job, as well as potential risk or damages that could arise are all things that should be considered prior to choosing and beginning to tackle a project.
Related: Making Your Home the Best on The Block
As a homeowner you can take great pride in improving and upgrading your home, whether it be by choice or need. Whether you choose to purchase a fixer upper or a turn-key new construction home, always try to plan for repairs as needed and set aside a small amount monthly to help cover any unexpected costs and repair bills.
If you are currently searching for a new home, are in need of a qualified buyers agent or listing agent, or have any questions regarding today's markets, please feel free to contact our office at any time. 
Additional Tips for Buyers and Sellers