Southport is a small coastal community protected by Bald Head Island just north of Fort Caswell, nestled between the intracoastal waterway. It is home to about 3000 residents but receives thousands of visitors annually for tourist destinations and attractions.
Southport is located in Brunswick County near the mouth of the Cape Fear River and is part of the Wilmington North Carolina Metropolitan area. It has been the popular site for filming, televisions and movies as well as film adaptations by the novelist Nicholas Sparks. This small town can be seen in television series such as Dawson's Creek, Under The Dome and Matlock. It has been the location of several movies including Nights in Rodanthe, a Walk to Remember and I Know What You Did Last Summer.
 Even though it is a popular vacation destination, the part of town that locals know is considered Old Southport, home to many historical properties in buildings. The rest of the town offers a wide variety of chain restaurants, markets, medical facilities and shops.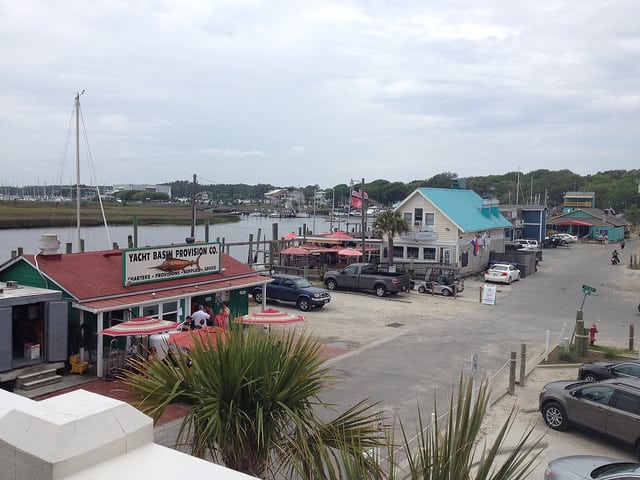 The location, originally known as Smithville, was the county seat of Brunswick from 1808 to 1887. It was renamed Southport in 1887 but is one of the oldest coastal towns to be incorporated in North Carolina. Is considered by many to be one of the most authentic and unique coastal communities along the coast and even though this small, two square-mile village may not seem like much, it has been a romantic setting for thousands over the years. It is still a thriving fishing village and port for travelers along the Cape Fear River could dock and enjoy some time on land.
 The small town has a number have historical attractions they continue to live on not only in the downtown areas such as the Northrop House and Peacock House but in unique spots around town such as the North Carolina Maritime Museum.   This museum is one of the three maritime museums sponsored by the state focusing on the history of the lower Cape Fear River. It offers a wide collection of shipwrecks, Civil War memorabilia, commercial fishing in hurricane novelties.
Southport offers several Summer Concert Series, Soccer Leagues and Farmers Market throughout the Year. There's an Annual Boat Show, Waterfront Market and Events by the Southport Historical Society all year long.
SCHOOLS
 There are 12 schools in Southport North Carolina. Three elementary schools, two middle schools including the L & L  Montessori school and the South Brunswick high school located at 280 Cougar Dr. in Southport. All of these are part of the Brunswick County school District.
REAL ESTATE
 Homes in Southport range from about $100,000-$900,000 with an average price of about $220,000. This is a more moderately priced community along the coastal towns of Brunswick County and offers a wide range of properties and homes since it is not primarily along the coastline. Because the border runs inlet somewhat, homes are a little more moderately priced. The further you get to the ocean, the higher the price.
For more information on the homes and real estate in Southport North Carolina please visit our website or contact us at any time. We would be happy to customize a list of similar properties in the area in your price range.
Image by Stacey Huggins FLickr
New Southport Homes for Sale
Southport Sold Homes