Calabash NC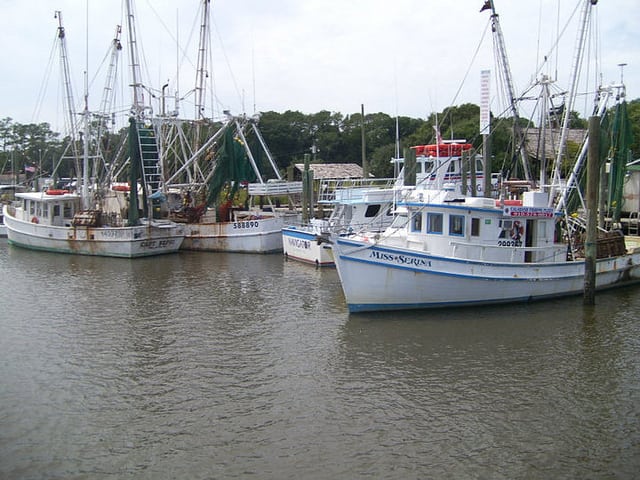 This small fishing town in Brunswick County North Carolina is home to about 2000 residents. It boasts the title of the "Seafood Capital of the World" because of its numerous seafood restaurants. This coastal community is bordered by South Carolina between Wilmington North Carolina and Myrtle Beach South Carolina and was incorporated in 1973.
Seafood is definitely the trademark in Calabash. With nearly 30 restaurants, this fishing village offers shrimp boats docking daily during the season selling fresh caught shrimp. Charter boats are also available for tours and deep-sea fishing.
Over the years, Calabash has been home to logging fields, and lumber mills and today it is primarily a tourist area. With restaurants, shops and golf courses, Calabash is known to have one of the best fire departments in the area. Other amenities include a medical Center, dentists clinic, banks, veterinarians, salons, retail shops, hardware stores and auto services.
SCHOOLS
Calabash is part of the Brunswick County school district but there are no schools right in town. There are 19 schools found around Calabash including the South Brunswick high school, Union elementary, West Brunswick high school, Southport elementary, Monroe elementary and Waccamaw in Ash, about 12 miles from downtown Calabash that handles prekindergarten to eighth grade.
REAL ESTATE
At any given time there between 30 and 60 homes for sale throughout the Calabash area braced from $50,000-$300,000. The average price for home in Calabash is about $110,000.
Additional: Interior Painting Services in Calabash
For more information on this small fishing village along the Calabash River in North Carolina please contact us at any time or browse the website for all current listings and properties for sale in Calabash.
Image by Ava Flickr
Calabash Homes for Sale: