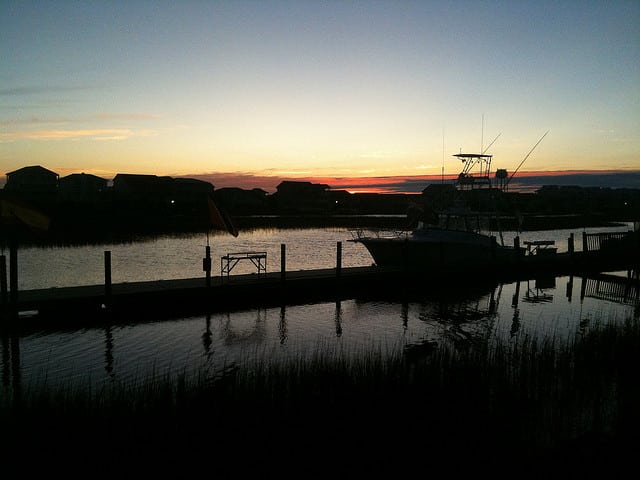 In this small seaside town is located in Brunswick County North Carolina. It's at the southern end of the North Carolina's Atlantic Ocean coastline with access to the intracoastal waterway. It's home to about 600 residents.The entire town stretches south along Ocean Isle W  Boulevard North to the intracoastal waterway access to the Atlantic Ocean.
 Ocean Isle  Beach is known as the "Gem of the Brunswick Islands" and is connected to the mainland by a bridge spanning the marsh savannas. The beach runs east and west offering a fishing.  Boat launch and beach pass about every 500 feet. Along the beach is the museum of coastal Carolina, offering information on coastal life, a hands-on touch tank and science Hall.
Ocean Isle Beach Received the Best Restored Beach Award in 2008 from the American Shore and Beach Preservation Association.  After hurricane Hugo devastated the area in 1989, the town lobbied for federal funding to restore and preserve the beach and created deeper channels for boaters. This town won the award due to its economic and ecological benefits to the beach, it's short and long-term success of the restoration projects and the challenges each community overcame during the course of the project.
 This coastal barrier island located along the Atlantic Ocean was incorporated in 1959 and has a seasonal population of up to 25,000. The town offers 7 miles of pristine sandy beaches and a wonderful family environment.
 Visitors to Ocean Isle Beach can enjoy some of the many golf courses, restaurants, shops and boutiques but what really sets us apart is our beach. With 7 miles of pristine sandy beaches, there's always something to do, a place to relax or sites to see. There are several waterfront restaurants including Sharkey's, The Isles, Giggling Mackerel and Pogies Waterfront Bar & Grill. Of course we have amazing fishing and Capt. Brant's  deep-sea fishing charters provide excellent fishing strips from the Gulf Stream to Inland Creeks. 
 Just up the road in Sunset Beach or Shalotte are numerous excellent golf courses providing 18 holes of golf  for both public and private use.
REAL ESTATE
 Real estate in the small-town ranges anywhere from $100,000-$800,000 for oceanfront property. Although most of the downtown is along the coastline, Ocean Isle Beach Stretches inland and there are typically between 200 and 300 properties for sale at any given time.
 For more information on this coastal town please contact us at any time. Feel free to browse the website for more details and all properties for sale in the Ocean Isle Beach.
Image by Shay West Flickr
Ocean Isle Beach Real Estate
Ocean Isle Beach Sold Homes