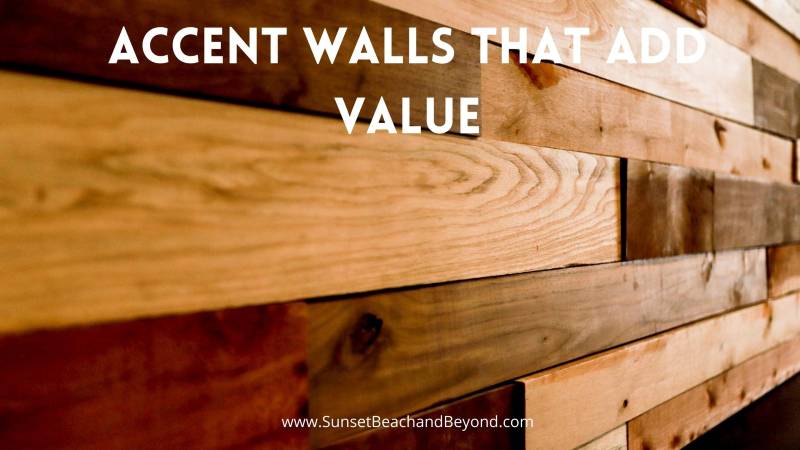 As a homeowner one of the things that brings the most pleasure is adding value to your home. This can be done in a million different ways, but the ways that seem to be the most enjoyable are when you can visually see the difference in the upgrade. 2020 has brought many challenges, however, it has given homeowners more time to be at home which has resulted in lots of DIY and home improvement projects. Accent walls seem to be a statement piece that aren't going to be going anywhere anytime soon, and if done correctly, can add value and visual appeal to your home.
Related: Making your Home the Best on the Block
There are hundreds of different styles and ideas when it comes to adding an accent wall to your home, however there are three that are currently the most coveted, and most value boosting within today's markets.
Reclaimed wood has been a highlight for the last decade, however, the lighter wood finishes have only become more popular within the last few years. Instead of a dark stained wood, try a light finish, or even white washed wood to create a full reclaimed wood accent wall. This statement piece is sure to be jaw dropping and command attention from everyone who sees it. In addition to its beauty, by using a lighter or white washed wood you are also brightening the room allowing it to feel airy and whimsical. This is the perfect addition to any beach home and you can even create driftwood shelving units to play on the wall and add to the wood/beach theme.
External: 4 Important Upgrades Sellers Should Make Before Listing
If reclaimed wood isn't your cup of tea, exposed brick is becoming more and more popular. Much like with the wood, lighter is better. While some more metropolitan towns are in love with the classic red bricks, beachy and small towns have fallen in love with painted brick walls. Try light neutral tones to not only brighten up the space, but add a one of a kind brick accent wall. This will give your home a rustic chic look that will be coveted by all. Try getting a brick drill and add in some floating glass shelves to give the wall an extra pop.
Related: This One Thing Might Decrease your Home's Value
As with any home improvement, you should always plan out your ideas prior to execution, so be sure to think through the project before starting to ensure you have all the material needed to complete the accent wall of your dreams.
For more information on boosting your home's value, to browse current homes for sale, or for any real estate needs, please contact my office at any time. 
External Related: Top Renovations for 2020