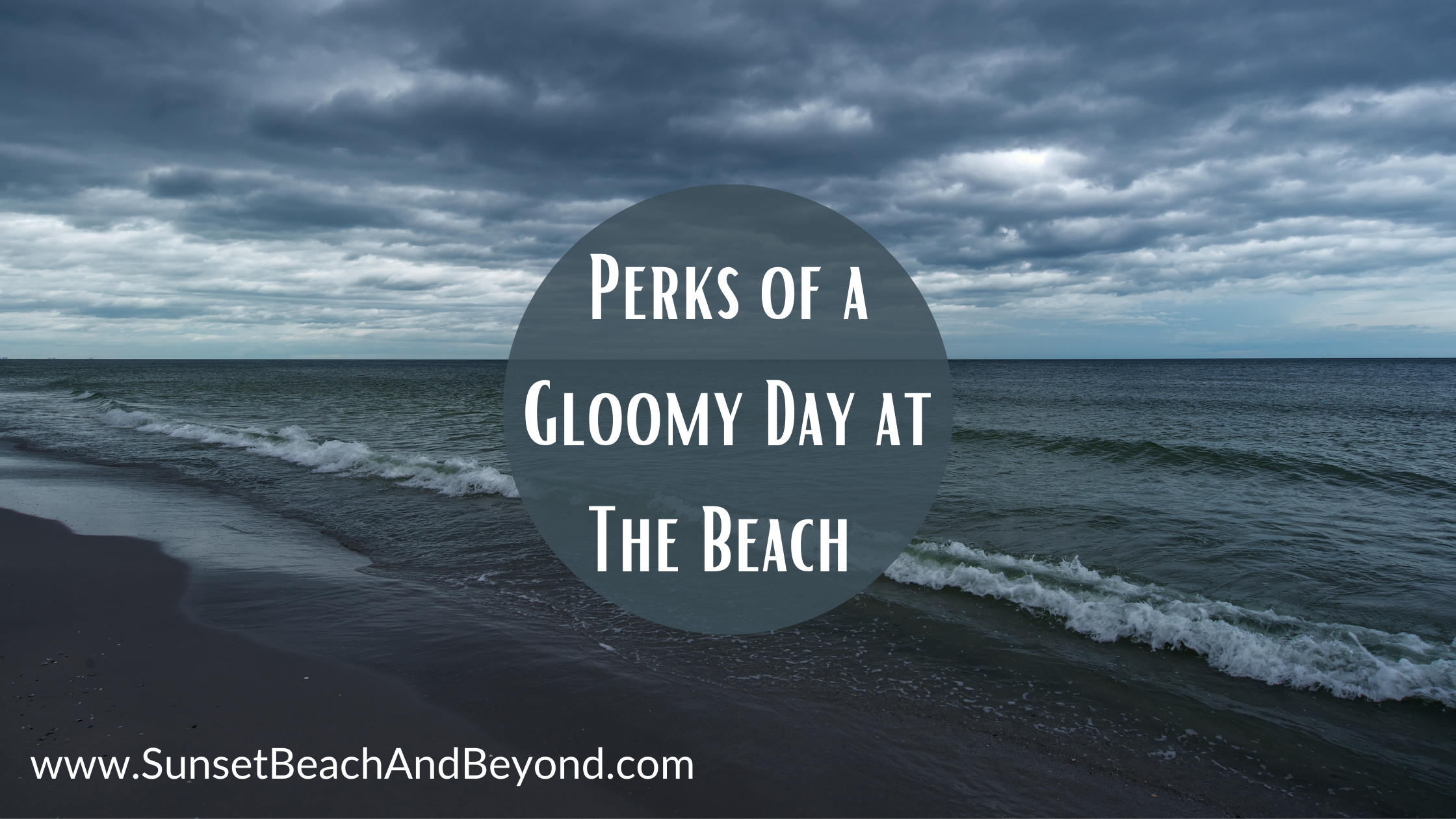 Whether overcast or rain, often gloomy weather turns people away from the beach, however, many North and South Carolina locals flock to the beaches during the more cloudy and gray days for a multitude of reasons. While there is indeed a long list of thighs to enjoy when visiting the beach during the hot summer months, Fall and Winter doesn't mean that the beaches can't still be enjoyed. 
Related: Sunset Beach Sand Mazes
Flying Kites
Easily the biggest draw to a blustery day at the beach is flying kites. The winds and "bad" weather allow for a great kite flying opportunity, whether it be with a simple beginner's kite, or a kite doing dips, dives and swirls in the sky, kite flyers of all skill levels love the beach on gloomy days. 
Sand Dollars, Sea Glass and Seashells
Hunting for sand dollars, sea glass and seashells is a common beach activity, however, after bad weather, especially rain or a heavy storm, the ocean will churn up hidden gems of all kinds and wash them onto the shore creating a perfect scavenger hunt set up by nature. 
Related: Sea Life of the Carolina Coast
Metal Detecting
Much like with the shell hunting mentioned above, metal detecting is also wildly popular in the cooler winter months along the coast. With rain, wind, storms and often larger waves, the sand shifts and often new treasures are unearthed or brought closer to the surface which allows for a multitude of things to be found when metal detecting. Additionally, with the beaches less busy than in the summer months, you can explore a larger portion of the beach without getting in the way of sun bathers and beach goers. 
Sandcastles
Unlike dirt that simply turns to mud when wet, wet sand is surprisingly what many people want when building a sandcastle. While a tad messier than dry sand, playing in wet sand is far superior to mud and makes for a much easier clean up. You'll often see parents and kids running to the water to fill their buckets to help keep their castle intact, however on cooler days, or after a good rain, the sand along the beaches is often wetter than a hot summer day which allows for the ideal material to build an epic sandcastle, so bundle up and head to the beach to create your own masterpiece! 
If you're currently searching for a new home, are ready to sell your home and need a qualified seller's agent to assist you, or if you have any questions regarding Carolina Real Estate, please feel free to contact our office at any time. 
More to Explore