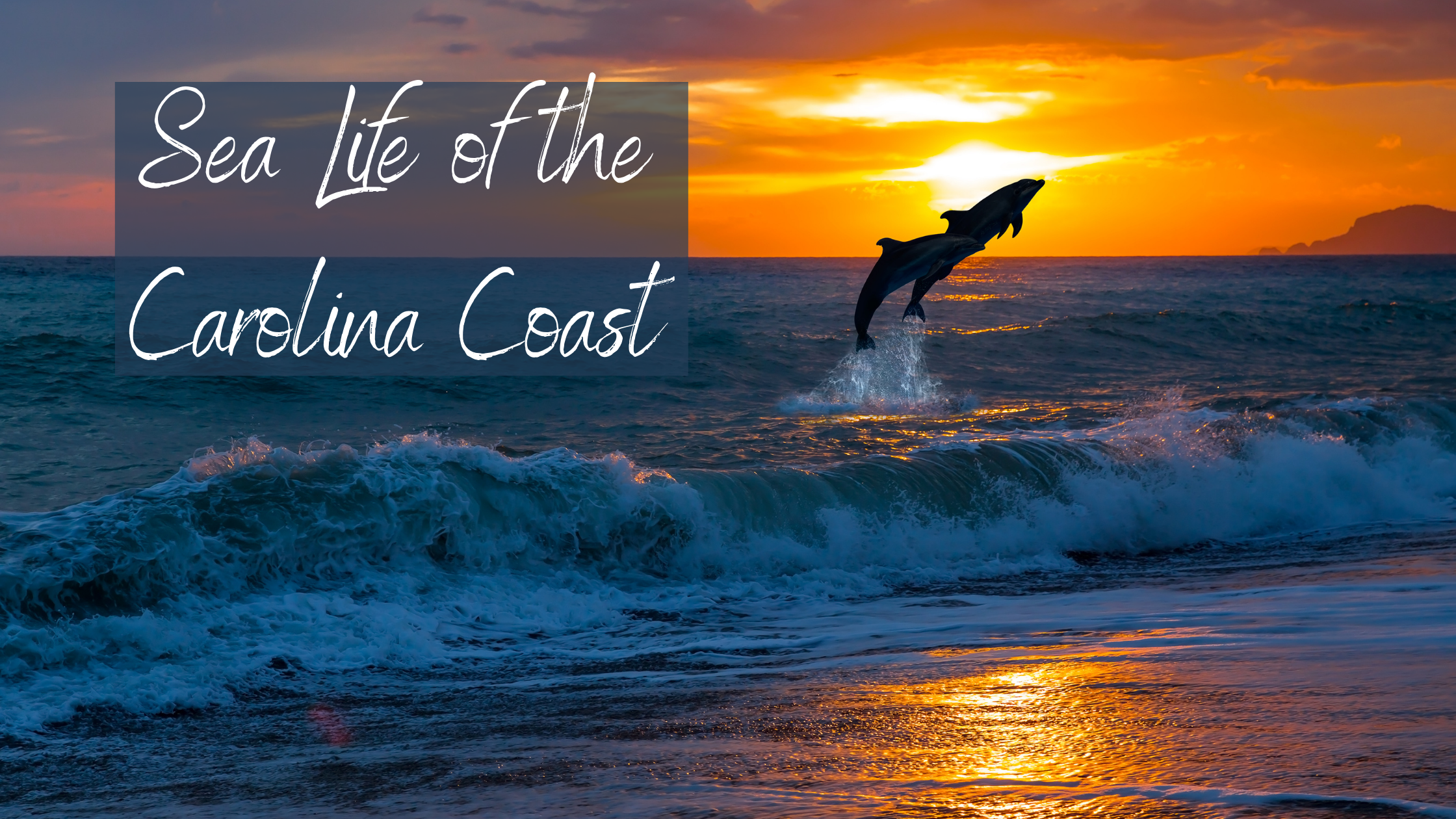 Calling one of the Carolina's home comes with a long list of perks, one being the proximity to the stunning shores of the Carolina Coast. Amidst the crashing waves and sandy shores, the Carolina coast is home to some incredible sea life, from some of the more popular sea mammals such as dolphins to sea turtles and so much more, here are a few of the most seen, as well as the most popular, Carolina coast sea life.
Related: The Tidepools of the Carolina Coast
Dolphins
Often seen jumping in and out of the ocean along the horizon, Carolina is home to an astounding 9 different species of dolphins that can be found surrounding the Carolina's. From small pods to large pods, both locals and tourists will often stop to watch these stunning creatures jump and play, often coming only a few yards from shore to hunt for a quick snack.
Sea Turtles
Unfortunately, many species of sea turtles are now endangered, making sea turtle sightings along the shore a stunning site for locals, tourists, as well as animal activists. With protected nesting grounds, you can enjoy sightings of loggerhead, leatherback as well as green sea turtles.
Seals
While not as commonly seen as dolphins or turtles, both gray seals as well as harbor seals can occasionally be spotted enjoying a nap on the warm sand, or along buoys, docks, and marinas. Many times, even if you don't see a seal, you can hear them regularly as they bark back and forth.
Related: 3 Reasons Why You'll Love Myrtle Beach
Jellyfish
There are 7 different species of jellyfish that can be seen along the Carolina Coast, from vibrant colors to translucent and difficult to see, understanding the species of jellyfish in the area, one of the most common being the cannonball jellyfish, is key in enjoying a day spent along the coast.
Sharks
While the work "shark" is generally something that many don't want associated with their day at the beach, there are multiple species that are common along the Carolina Coast. While they aren't seen in the water as regularly as many horror films lead you to believe, many lifeguards help to keep swimmers and beach goers safe, and should there be sightings, you'll be urged to leave the water immediately.
Whether you're hoping for a pleasant stroll with your toes in the sand while scanning the horizon for a pod of dolphins or are hoping to see baby turtles make their journey from their nest to the ocean, the sea life along the Carolina Coast is nothing short of breathtaking.
If you're currently searching for a new home along or near the Carolina coast, are ready to sell your home and need a qualified seller's agent, or if you have any questions regarding Carolina Real Estate, please feel free to contact our office at any time.
More to Explore