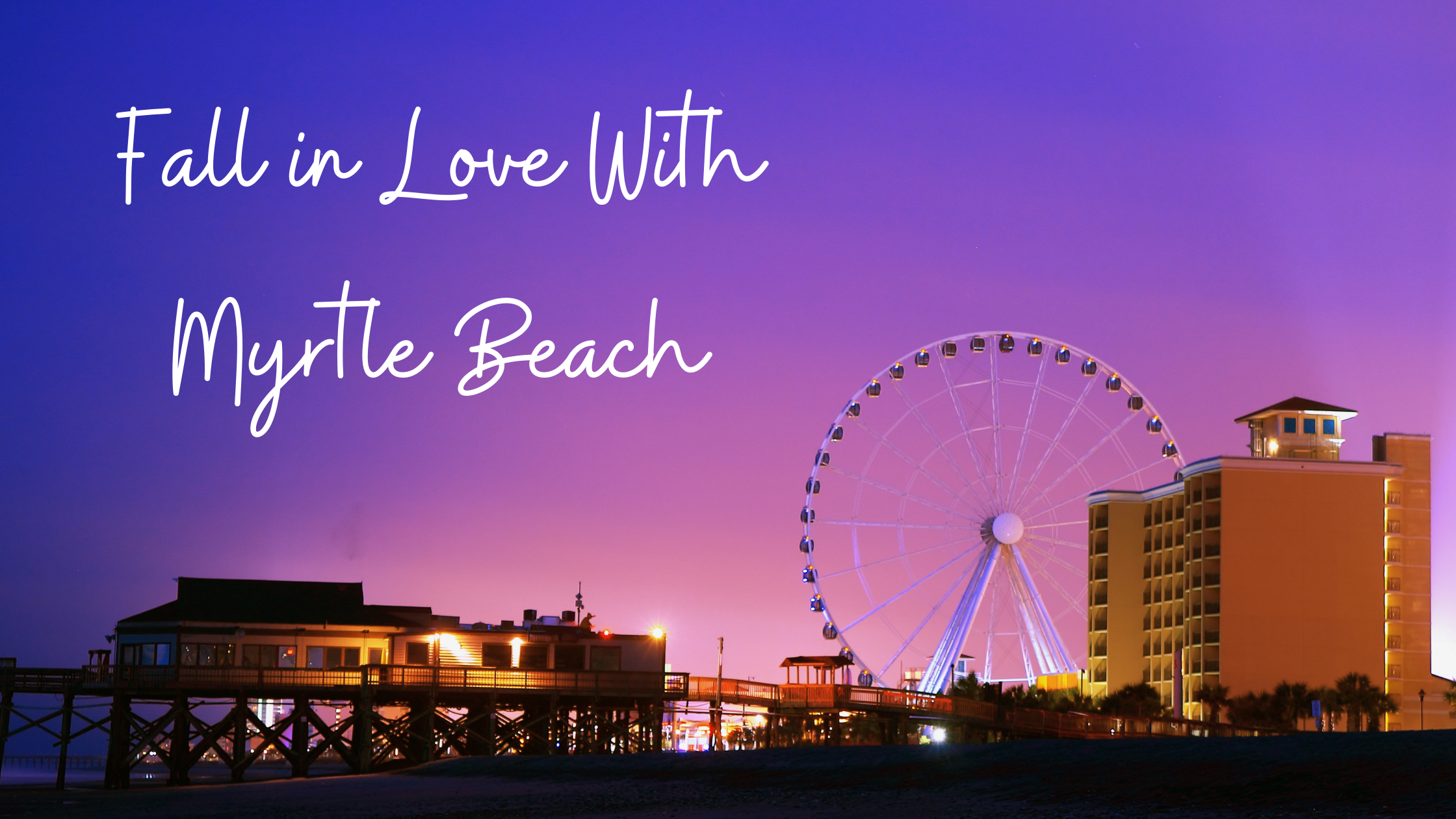 Myrtle Beach is easily one of the more well-known areas within both South and North Carolina. As with many larger, or even capital cities across the U.S. Myrtle Beach has embodied multiple different aspects of city living, a slower lifestyle, the feel of a small-town, and of course, the beach, to create a community unlike any other. While the list of reasons to love Myrtle Beach could be endless, these few seem to make the biggest impact for both locals as well as tourists.
Related: The Outer Banks Hidden Gems
#1 Oceanfront Boardwalk and Promenade
The coast is easily a huge reason to fall in love with the area, however with more than 60 miles of beachfront you may be wondering, what makes this section so special? The Oceanfront Boardwalk and Promenade is one of those places you generally only see in movies. Lined with dozens of shops, restaurants, thrill rides, as well as events and activities, live entertainment and so much more, the Boardwalk is both a local and tourist favorite.
#2 Events and Festivals
From annual events, to small live bands and farmers markets, the spring and summer months in Myrtle Beach are filled with a large variety of entertainments for the whole family to enjoy. Whether you're hoping to watch the Blue Angeles soar through the sky, want to get a taste of the local seafood, or want to relax and listen to some music, Myrtle Beach is sure to have the perfect event or festival for everyone.
#3 Golfer's Paradise
Many people often refer to the area as "The Golf Capitol of the World" and it's easy to see why. Sprinkled with over 100 different courses, you can enjoy a day on the green, whether to pick up a new hobby, perfect your swing, or work on your par. From public courses, put put and mini golf for a more relaxed and playful game, as well as championship courses, you can easily find a course that fits your specific taste and style.
Related: 3 Reasons You'll Love Calling Holden Beach Home
Whether you already call Myrtle Beach home, are moving to the area, or hoping to plan your next family vacation, the area is full of sights, shops and events that are sure to easily catch your attention and help you fall in love with the area.
If you're currently searching for a new home, whether within Myrtle Beach or the surrounding areas, are ready to sell your home and need a qualified seller's agent, or if you have any questions regarding Carolina Real Estate, please feel free to contact our office at any time.
More to Explore