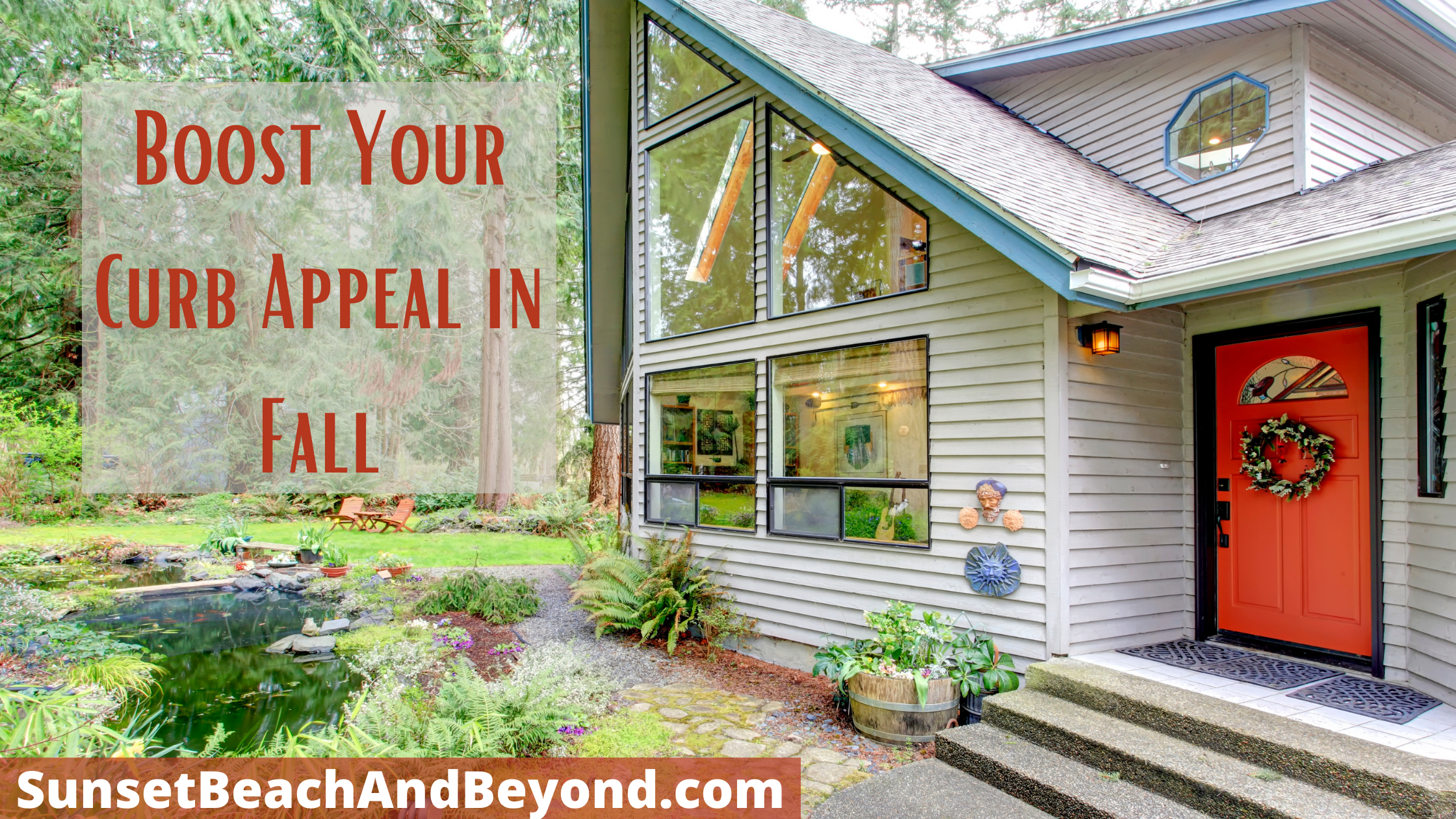 You'll often see tips and tricks to help boost your curb appeal come springtime and summer, however, there is so much you can do to help your home look it's best even in the Fall and Winter months. As a bonus, many of these home improvements can also help keep your home looking its best all year round- providing a great boost in your curb appeal without the annual upkeep. While planting seasonal color or adding a great wreath and porch décor are indeed great ways to help your house look more like home, try one of these few ideas this Fall to boost your curb appeal well into next summer and beyond.
Front Door
Your front door is often a focal point, and thus, can help either boost or diminish your curb appeal. As the weather has cooled down, now is a great time to give your front door a little makeover. Whether you plan on replacing your front door completely, or simply giving it a new coat of paint, this upgrade can be enjoyed for years to come with little to no maintenance required. If you're hoping to brighten up your home this Fall, try a brightly colored and bold color such as reds blues or even greens and yellows.
Related: The Cheapest, Simplest, and Best Home Improvement
Shutters & Window Coverings
If you have shutters on the exterior of your home, you'd be amazed at how stunning they can look with a good cleaning and a new coat of paint. Whether you plan to touch up your paint in a few areas or add a new pop of color to your shutters, freshly painted shutters are simply beautiful. Another great way to boost your curb appeal is match your shutters to your front door. Likewise, if you have large windows, try adding some new curtains to the inside of your home as often the colors of the curtains can be seen even from outside the house, creating a homey and inviting look.
Outdoor Lights
Another great option to boost your curb appeal and allow for little to no maintenance is to add outdoor lighting. Whether you choose to line the driveway with lights, add outdoor light fixtures to a covered porch, string lights across an outdoor seating area, etc. this will not only illuminate your home after the sun goes down, but will also help limit the risk of theft/burglaries and add a stunning design element to your home.
Related: The Best Decking Materials for Your New Home
If you're currently searching for a new home, are ready to sell your home and need a qualified and local seller's agent to assist you, or if you have any further questions regarding Carolina Real Estate, please feel free to contact our office at any time.
Additional Tips for Homeowners