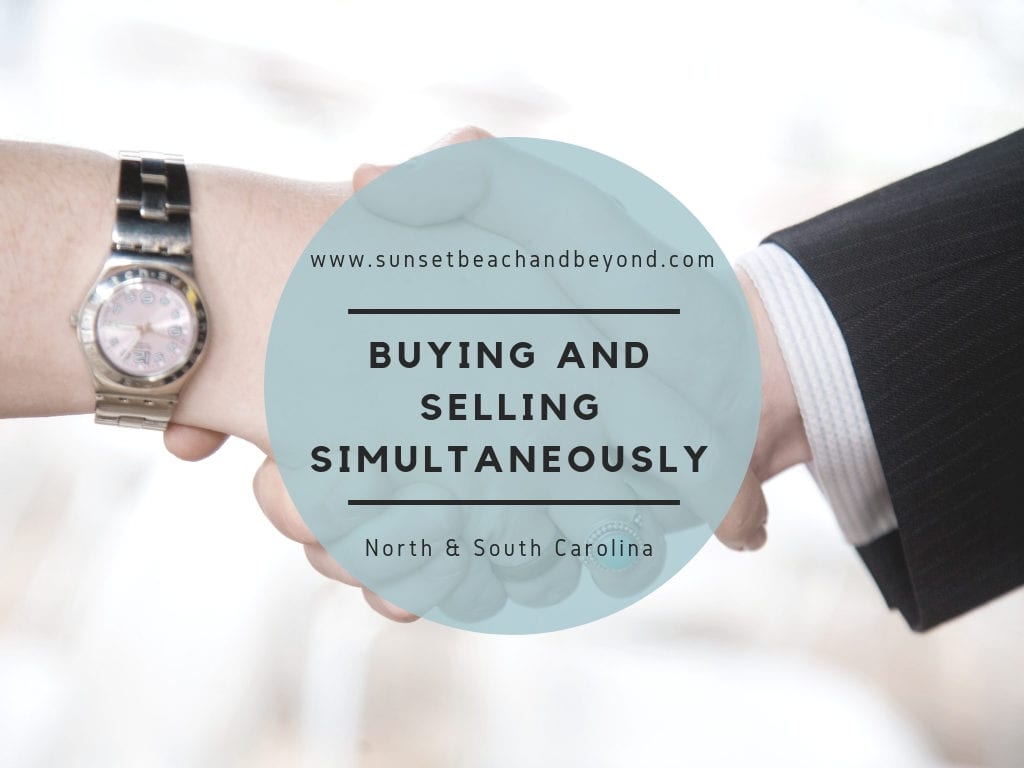 Our team has been buyer focused for decades. We love homebuyers and there's nothing more joyful then the look on homebuyers faces when we hand over the keys and they can walk to the door of their very first home or even their dream home after years of saving. Recently we have partnered with listing agents, George and Elisabeth Smith, who also have years of experience listing North Carolina real estate. While we love helping buyers, they have the same passion for homeowners and sellers. We figured this is an amazing team because when people need to buy and sell simultaneously, the thought of having different agents for both sides of the transaction just adds to the stress of the process.
One-Stop Shop
This is why if you are buying and selling a home in the Sunset Beach area or anywhere up and down the Intracoastal waterway of North Carolina and parts of South Carolina, we would love to be your one-stop shop for real estate needs.
Experience on both sides
Because we worked with buyers for years we've not only built up good experience under our belt, but a good and healthy mix of resources and referrals. You need someone dedicated and reliable when it comes to real estate appraisers, home inspectors, survey specialists, lenders, escrow, and title companies. Because we've done this for years we have collected a group of individuals that specialize in the real estate transaction. We are not amateur agents or brokers; because we've done this for years, we have experience and we have experience with others involved in the transaction.
Don't just trust anyone
I can't tell you how many times I've seen amateur agents out there tried to give referrals to businesses they've never worked with. If you've never worked with a lender or a home inspector, how can you know they are going to be a good fit for your client? And, we don't just have one reference or referral; we have several because everybody works differently with different people. We have lenders and inspectors that work with real estate investors and others that work with first time home buyers. A well seasoned real estate investor knows what they're looking for and they don't need all of the handholding and detailed reports that a first-time homebuyer needs and should want.
But, back to the simultaneous buying and selling. When you're selling a home and buying another in the same area or within close proximity to each other, having the same teamwork on the transaction will keep things on point, on time, and help you close simultaneously. This is no easy feat. Selling and buying simultaneously takes a lot of communication, exact timelines and time frames, and excellent time management between all the parties involved. There are so many people when it comes to a real estate transaction that if you don't have people all on the same page, mistakes are going to happen. I'm not saying that every deal you do with us will be perfect because every transaction is different and every home and buyer is unique, but, having everyone communicate together and having everyone familiar with each parties attitude, work ethic, and communication preferences really help to pull the entire deal together.
If you need to buy and sell anywhere along the Intercoastal waterway of North Carolina even stretching down into Little River and Myrtle Beach South Carolina, give us a call. Our team handles all types of real estate, golf properties, homes on the Intracoastal Waterway and can help close your deal in a timely manner with as a minimal stress on you as possible.