Your offer was accepted! This is something nearly all home buyers want to hear after placing an offer on a property, however, in some cases, you may not be receiving the news you had hoped for. We tend to hear about accepted offers more than offers that were rejected, however, rejected offers happen nearly just as often as those that are accepted. There are many different reasons as to why an offer could be rejected, however here are a few of the most common.
Related: 5 Ways to Get Your Real Estate Offer Accepted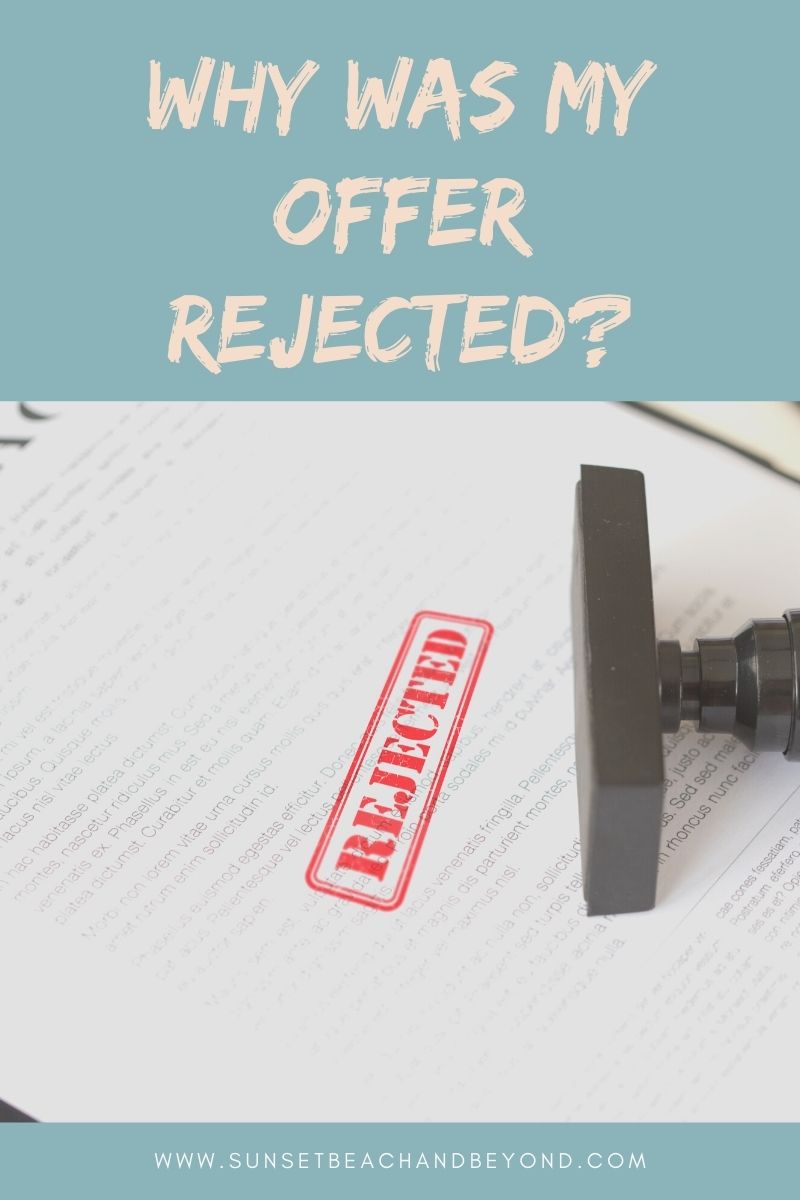 Your Offer was Low
This is generally the most common reason for an offer being rejected, especially when you are purchasing in a seller's market. When the market is hot homes will generally receive multiple offers and thus, your offer may be less than others that are placed which in turn, results in your offer being rejected.
Closing Times Clash
This can go many different ways. For example, if the seller wants to close asap, but you as the buyer want to close at a later date, the seller may reject your offer and choose to accept an offer that aligns with their desired close date.
All Cash Offer
Even if you placed an offer that was at full price, and in some cases even above asking price, your offer will generally always be rejected if the seller has received an all cash offer. Financial institutions always prefer to work with all cash offers, so unfortunately there isn't much you can do to rectify the situation or counter with a different offer.
Requested Repairs
It is fairly common for offers to be placed with the contingency of repairs being made. This can be a small repair such as replacing broken slats on a back deck, or larger repairs such as roofing or electrical. In some cases, a seller is perfectly fine accepting the repairs and either fixing them themselves or deducting the cost of the repairs from the sale amount, however in other instances, a seller is not interested in completing or compensating for the repairs and thus could reject the offer.
Related: 4 Things to NOT Pack When Moving
Contingencies
Offers that are placed without contingencies are nearly always accepted faster than those that include them. Placing an offer with a contingency isn't a bad thing, and oftentimes protects you as the buyer from unforeseen issues, however, placing contingent offers can play a huge role in your offer being rejected vs. accepted.
If you're currently searching for a new home, are in need of a qualified seller's agent to assist you in the sale of your property or have any general questions regarding real estate or the current market, please feel free to contact my office at any time.
Additional Tips for Buyers