You want your offer to be accepted but what if there are multiple offers on the table? How do your offers stack up to the others and how can you make it stand out. Because we worked with buyers for decades we know key negotiating strategies that will help our buyer's offer get accepted, but there are some tricks of the trade. Here are five ways you can get your real estate offer accepted.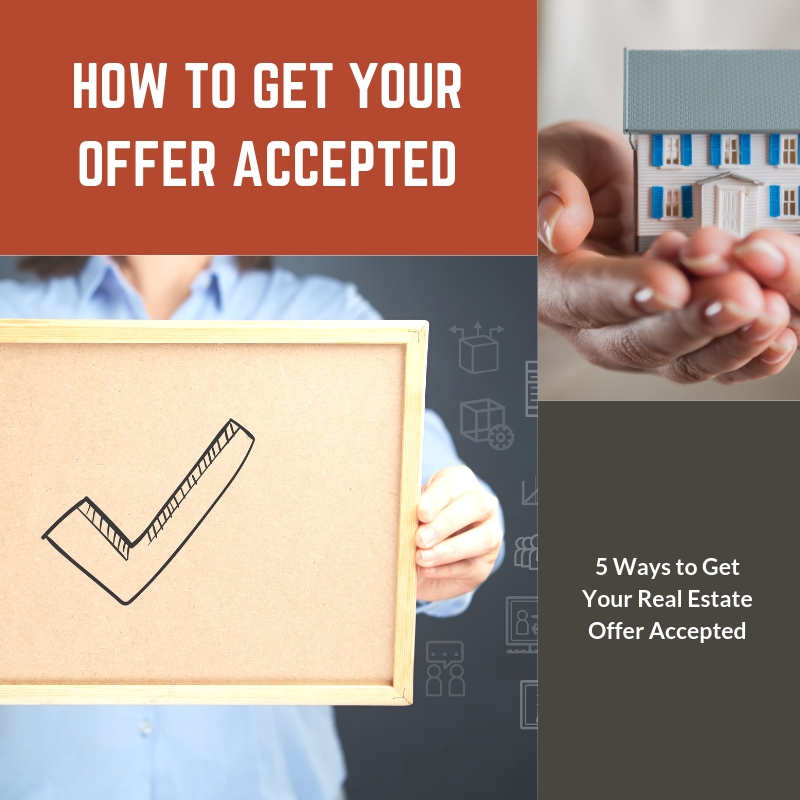 Work with a real estate agent.
Anyone can technically make an offer on a property but if you don't know all of the legal jargon and real estate terms, you could be missing out on how to write up a solid and tight offer. Always have your own agent representing you, the buyer, when submitting an offer.
Make sure your offer is first.
Some sellers will hold off accepting offers just in case they might get more offers. However, being the earlybird can have benefits. Try to ask your agent to get in an offer early and always be the first one.
Be careful about contingencies.
Sellers technically have the upper hand in a multiple offer situation so the price isn't the only thing that will get your offer accepted. Minimal contingencies can also be very attractive. While we don't highly recommend waving home inspection, it can entice sellers to accept your offer knowing that there are minimal things standing in the way from you buying the home.
Consider a higher price.
Sellers are more likely to review your offer if it is over the asking price. You have to be careful, though, because you want the home to appraise for the inflated asking price. If you are in a hot market, writing an offer over the asking price you feel the deal for the seller.
Write a letter.
Agents have long since touted the benefit of writing a letter to the seller but this isn't always a good idea. We had a seller who received seven offers in two weeks, five of them had letters and they ended up going with the offer that didn't provide a letter. So it depends on the seller. Having your buyer's agent talk to the listing agent may make this tactic more clear.
Again, working with a seasoned and experienced real estate agent on how to write up a solid and tight offer is really the key to getting your offer noticed and accepted.
If you are currently searching for a new home, are in need of a qualified buyers agent or listing agent, or have any questions regarding today's markets, please feel free to contact our office at any time. 
Additional Tips for Sellers: