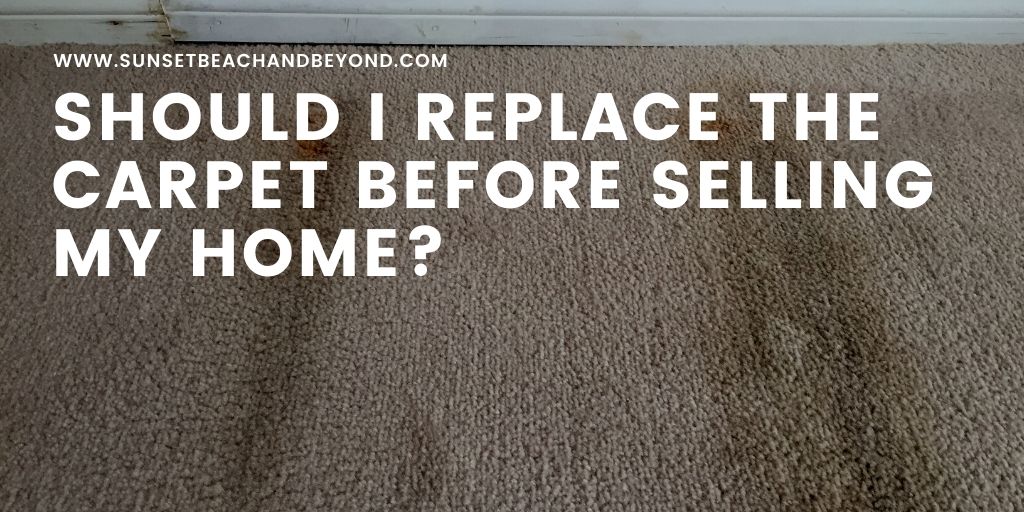 There are a lot of things to consider when you are preparing to put your house on the market. Some of these decisions can significantly impact how quickly your home sells and the final sale price.  
Some of the biggest things to impact how easily your home will sell are the pre-sale repairs. It can be tricky to decide which repairs are necessary. The best strategy to use when deciding which repairs to make before listing your home is to calculate the value each repair would make to your home and determine if it would outweigh the initial cost of repair.  
Often homeowners wonder if they need to or should replace their carpet before they sell their home. Here are some things to consider when deciding to replace or clean your carpet: 
Reasons to Replace the Carpet
Replacing the carpet in your home before listing it can come with many benefits. One thing that sells homes quickly is that they are in pristine move-in ready condition. The idea that everything is in great condition and nothing needs to be done after moving in will attract buyers.  
If your carpet is:
Visibly worn and even matted in several areas

 

Is 10 or more years old

 

Stained beyond the help of professional cleaning

 

Frayed or Ripped near the baseboards

Is Outdated/ Out of Style

 
You should consider replacing the carpet with new carpet or alternative flooring.  
Walking into a home with tired, dirty, or super old carpet is a turn off for almost every buyer. If it is not a turn off for a buyer they most likely will offer less money to cover the cost of repairing the floors if the price does not already reflect and acknowledge that the home may need some repairs.  
Reasons to Have Your Carpet Professionally Deep Cleaned
Though your carpet may seem dingy or tired, all it might need is a professional deep cleaning to bring it back to life. 
If your carpet is:
– Less than 10 years old 
– Due for a professional cleaning because it has been a while 
– In fairly good condition, just seems like it could use a refresh 
– Has a stubborn stain or two you haven't been able to remove 
– Dirty only in high traffic areas 
You would be surprised at how much a professional carpet cleaning can do for a carpet. Many times when homeowners believe they need to replace the carpet, it maybe they just need to invest in professional carpet cleaning. There are some carpets that are past the help of professional cleaning, but many just need a little TLC to bring them back to life. Some carpets look nearly brand new again after just giving them a good clean with high-quality equipment. So, if your carpets are not old and in fairly good condition, you may want to consider a professional deep cleaning to save some money.  
Related:  8 Other Things You Should Prep Before Listing
If you are unsure about what would be best for the carpet in your home before you list it, give us a call! We'd love to offer honest, unbiased advice on preparing your home for sale.
More: 
Landscaping trends that sell homes
No open floor plan? No problem