If you're in a hurry to sell your home, and most homeowners are, then you're probably looking at doing everything possible for a quick sale. One of those things could be getting a presale inspection. Unexpected items on an inspection is one of the most common reasons for a sale to fall through. The price might be right, buyers may love the home, but if there is something seriously wrong with the house, the deal may collapse.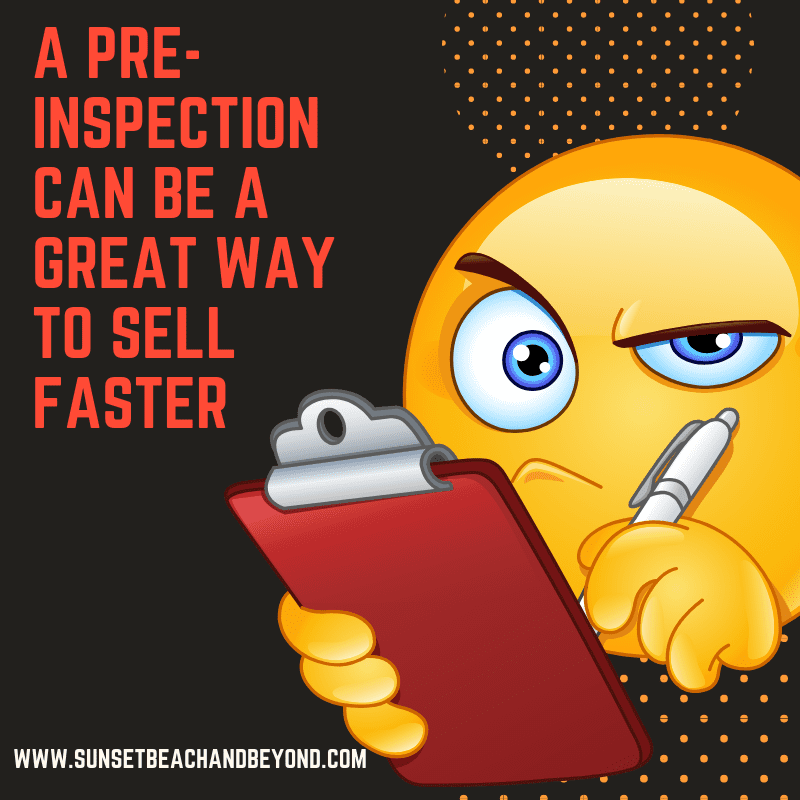 This is why getting a presale survey or inspection can be an excellent way to prepare your home for a faster sale. A survey or inspection will confirm any repairs or replacements that might not be obvious to the naked eye. It's basically conducting a "health check" on your home to let you know what needs to be tackled before listing. But, even if you've already listed your home, conducting your own inspection could put you steps ahead in the home selling process. It could be an incentive to potential buyers when they see that sign that the home has already been pre-inspected. Buyers sense that the homeowner has done their homework and is serious about selling a well put together and well-maintained home.
Knowing about any deal breakers early on can strengthen your negotiation hand and it can help you from being blindsided by buyers suddenly terminating the transaction because of something they are found on the inspection report. You can also negotiate a sale price from a more understanding position and it also means you will probably get offers from serious buyers so that nobody wastes time.
Read More: 10 Pre-inspection Checks for All Homeowners
A preinspection will provide all the defects that a surveyor finds and could potentially offer solutions and repairs for those issues. This also gives you the opportunity to fix those hazardous or most concerning issues and save you time and money on the backend.
Just because you have an inspection report doesn't mean you have to complete all of the "to do" jobs. You can hold off replacing major items or updating large fixtures such as appliances, cabinets, and counters but focus on easy things such as decluttering, repainting, and fixing anything that is an eyesore, drips, weeks, or creeks.
Read More: Who should attend an inspection?
Other options for speeding up a sale include being prepared at a moments notice for a showing. We tell our homeowners never to make a mass that cannot be cleaned up in 30 minutes or less. Being flexible is also a good way to get more homebuyers through the door. If they have to wait 24 hours for a showing you might miss them or if there are only certain allotted showing times, this can deter buyers from visiting on their schedule or at a moments notice. Of course, you'll want to be reasonable with your showing times like 7 AM or 10 PM are usually out of the question.
Ready to get started? Feel free to call us for a free in-house listing consultation at any time. Because our team works with both buyers and sellers we can help you stage your home for today's buyers and price it correctly so that it sells fast.
Read More:
How to make the most of your home inspection