No one likes to sit on the market any longer than they have to but if your property is just not getting the attention you would like, there are some things to do that could change the effects. Of course, it really does depend on the market. If you've priced it correctly in the market can support it, there may be other issues involved. Here are five things to do if you cannot sell your property.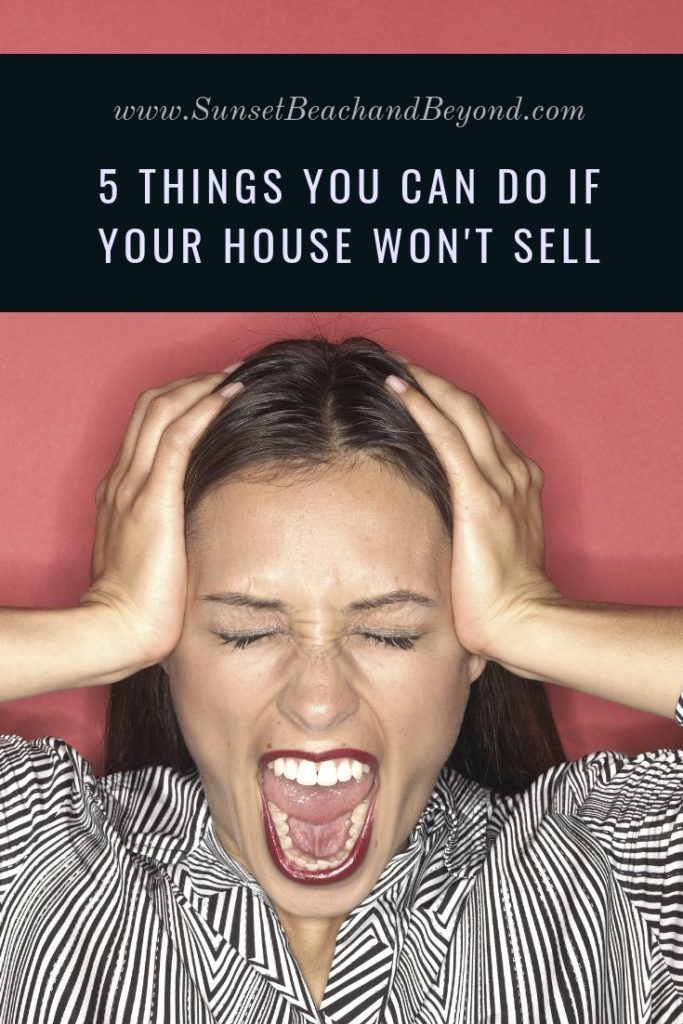 #1. Make sure your home offers what buyers want.
Does your home draw buyers in from the curb appeal? Have you taken professional photographs? Have you staged the home, de-cluttered, and cleaned? Does the home need a facelift? Does the curb appeal make buyers want to see the inside? Is the home vacant? If so, it may be time to get a professional stager.
#2. Ask about a guaranteed purchase program.
If you are moving based on job relocation, your employer may help with a guaranteed purchase program. This means that the program will buy your home if you can't sell within a certain amount of time This is an unusual program but it's definitely worth looking into.
Read More: Will a pre-inspection help sell my house faster?
#3. Sell to a real estate investment firm.
There are a lot of investors that will buy your home as-is with cash. However, they will usually give you much less than it's really worth but it could save you a lot of time and headaches.
#4. Consider renting it out.
Instead of selling, your property could generate cash flow while you wait for the market to turn around. Talk to your real estate agent because this may or may not be a good idea for you depending on the current market. If you could get a short-term lease for six months, the market may be better by then.
More: 10 Ways to Make a Small House Seem Larger
#5. Consider new real estate agents.
Agents typically specialize in a lot of different types of properties but maybe you have an amateur agent, someone that is too new to understand the market and how to price your home. It may be time to fire your agent and look for another.
At Sunset Beach and Beyond, we have specialized in buyers for decades and recently partnered with a well-established and experienced listing and selling agency. Whether you are buying or selling we have the agents for you. Every home is different so pricing it correctly from the beginning and gauging the market is really the key to getting your home sold fast.