We want our clients, whether it's a buyer or a seller, to be well informed about the home buying and selling process and that sometimes means being honest about real estate agents. Not all agents are ethical, shocker! But by weeding out to those that might have unethical practices, we can help you be more informed and better able to make a wise decision when it comes to selling and buying and who to represent you.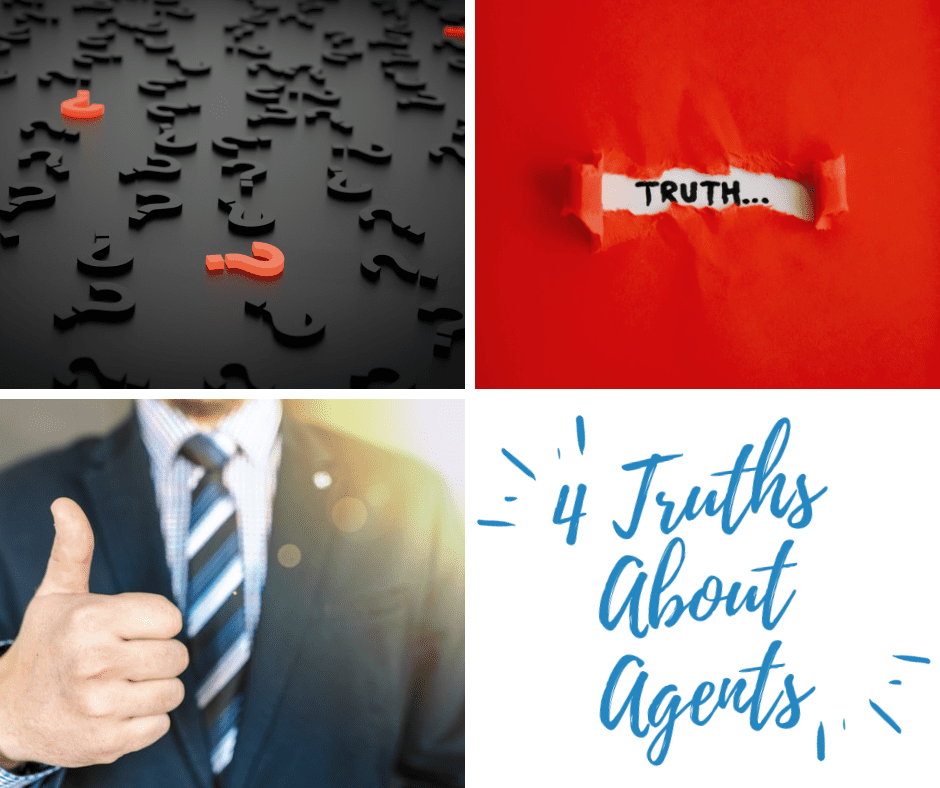 With that in mind, here are four things you should probably know about real estate agents before buying or selling.
Real estate agents can work both sides of the transaction.
This means that the same real estate agent can assess the buyer and the seller in the same transaction. Typically, the buyers have their own representation and the sellers have their own listing representation but dual agency is allowed in most states and this is where the same real estate agent can represent both the buyer and the seller. You can probably already start to see the discrepancies and conflicts of interest that this can create. If an agent is representing a buyer and a seller, how can they hold up to their fiduciary duty and be honest both sides? Confidentiality can be skewed when it comes to representing both sides. If a buyer is trying to negotiate for a lower price but the seller knows that the buyer can afford more, chances are that buyer is getting the short end of the stick. Similarly, if the seller can come way down on the price and the buyer knows it, they're going to keep negotiating for that lower price. You can see how this can be a huge conflict. It's best to have your own agent representing you, regardless of which side you are on.
Commission is negotiable.
Most listing agents will tell you a flat 6% commission but it is negotiable. However, that 6% is split in half between the buyer's agent and the seller's agent. For higher-priced homes, there is a pricing strategy that can be used but when negotiating, just remember that you can always negotiate for a lower or a different type of split to be more attractive to buyers agents, drawing in more buyers.
Open houses may not work.
Sellers expect open houses but they usually don't necessarily sell the house. Statistics show us that only 7% of buyers find their home at an open house. Often times, agents will sit open houses simply to gain more buyers, rather than to actually sell the house. When it comes to an open house, it's truly up to the homeowner whether they choose to have an open house or not. There's always the security aspect so think carefully before deciding on an open house.
Read More: Is it okay to find a Realtor® at an open house?
You are free to choose your own service provider.
Because we work with both buyers and sellers (because we have listing agents) we have a plethora of resources such as home inspectors, real estate attorneys, escrow and title companies, but you have the ultimate choice on who to use. One little piece of advice when it comes to service providers, experienced, long-term agents have usually built up a better book of referrals and resources the new agents. Because we have sold real estate for decades, we have found excellent service providers that are reputable, honorable, and affordable.
Great Questions to Ask Your Realtor®
The point is to choose your real estate agent carefully. We have listing agents and we are buyers agents so even though we are on the same team are loyalty lies to one side or the other during a transaction. Feel free to interview us, ask questions, and contact us when you're ready to buy or sell throughout Brunswick County in both North and South Carolina.