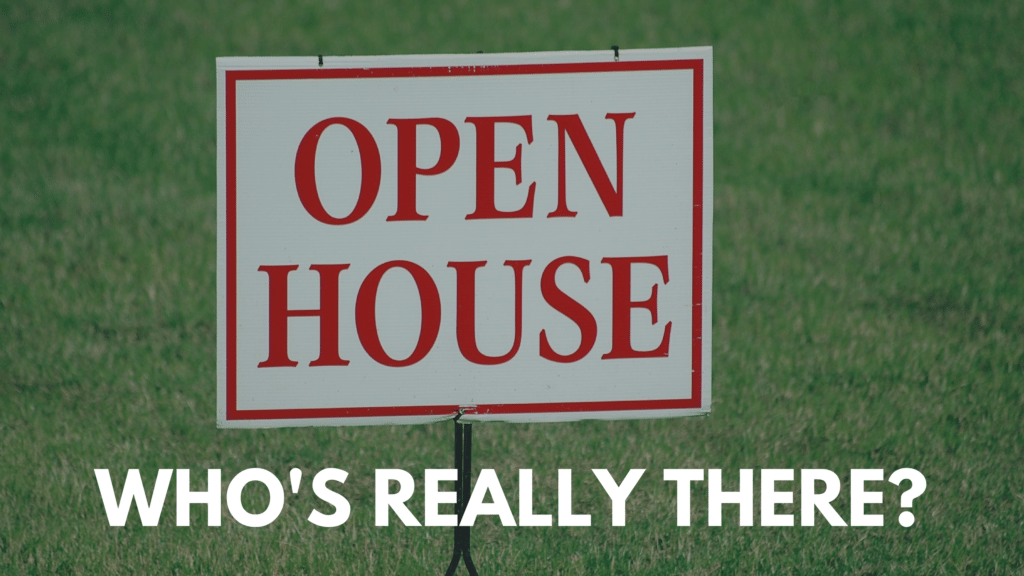 Open houses, even though they may not actually sell the house, are still a necessity and something that most sellers require and expect of their agent. They can be a great marketing tool and something that homebuyers can view or tour while looking at homes. But there's something we want to inform all of our buyers about, the agent that usually suits the open house may not be the agent selling the property, but actually using this is an opportunity to get more buyers.
Let me show you what I mean. When an agent lists the house they may or may not be the one actually attending the open house. They may enlist the help of a buyers agent to set the open house and collect any new buyers that might come along that don't already have their own agent. Listing agents similarly can sit the open house, not necessarily to sell the house, but to find new clientele themselves.
Related: Pros and Cons of Buying an Older House and Getting Homeowner's Insurance
One thing we want to inform all of our buyers or potential buyers about is that the listing agent that is sitting the open house may not have your best interest at heart. Remember, their main goal is to sell this house. Can you imagine what the homeowners would think if the listing agent obtained a new buyer during the open house and they didn't buy their house? I know that it happens a lot, but we want to be very transparent with our buyers and let them know that it's extremely important to have your own representation before touring houses.
This is really the caution I want all potential buyers to have. Don't just be wrapped up in some fancy agents speech at an open house. You need to find representation that works for you first, not for the sale of any one particular property. Because we primarily deal with buyers, know how to represent them the best, and make sure they are protected throughout the transaction. We help our buyers find the right home, not just sell one particular property.
READ MORE: Buyer's advice from real people
So, as the final word of warning, when touring open houses, be cautious of the sales pitch. They will usually ask you right away if you're already working with a buyers agent. It's important to have that relationship nailed down so you can competently say that you are, and then enjoy touring the rest of the house in peace.