Sure we can talk about all the homebuyer advice under the sun, from a real estate agent. It's quite different from real people that are not in the business. I can tell you all of the things I wish you knew, but that's from my perspective; it means so much more coming from real home buyers that have dealt with issues and problems and have learned from them.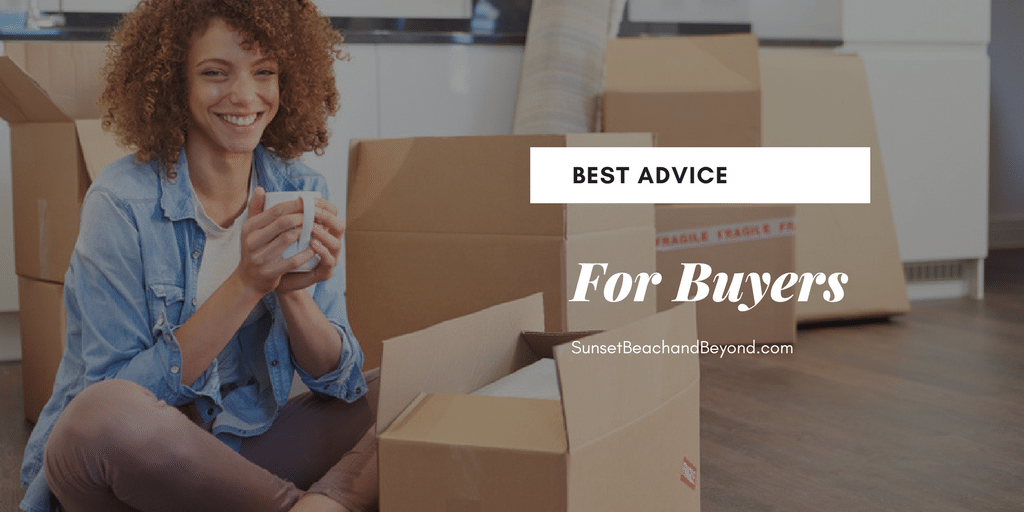 A friend of mine recently posted on Facebook a great question asking homeowners what they wish they knew about buying a property. They gave some very honest and candid answers that I'd like to share with you here.
A buyer so they got so caught up in getting the house that they ended up settling for house they really didn't want.
Don't get so caught up in a bidding war or a negotiation back and forth before stepping back and realizing do I really want this house?
Another buyer talked about getting a second opinion on the inspection.
Yes, inspections can be costly but it could be a lot more costly repairing something after the fact that just getting an inspection to begin with to realize what needs to happen.
A buyer asked for a home warranty or some sort of insurance to cover appliances, heating and cooling systems and electricity.
A home warranty is a great investment for sellers and a good incentive to draw buyers in. It gives buyers the confidence that most of the property is in good working condition and if something isn't, it will be covered for up to one year after purchase.
Buyers need to realize that they shouldn't make large purchases or get a credit card before the close on the house. This is extremely important especially if you are financing the property.
Another real estate agent chimed in on the post and talked about a buyer that had to explain why there was a deposit for $600 from his dad three years earlier. She thinks that it happened because the buyer applied for a furniture store credit card two days before closing. The mortgage company scrutinized this borrower and asked a ton of questions. Anything you do that could put your financial future at risk is going to be a red flag to lenders.
Another buyer regretted not researching all the forms, reports, inspections and other documents before signing.
They didn't get all the information and the simply trusted the sellers on septic reports and other electrical systems. Unfortunately, because of this, they had to pay $12,000 in septic system repairs after they closed on the property, all out of their own pocket.
I was surprised to see the one buyer didn't even realize they were buying a mobile home.
If a home is financed, the mortgage lender needs to have different documents for a mobile home versus a single detached house. The buyer was so caught up in the landscape around the house that she didn't realize she was buying a mobile home.
Read More: How to find the perfect real estate agent in 5 easy steps
A buyer talked about the possibilities of neighborhood issues being a problem after you move in. The neighborhood could have a certain stigma with crazy neighbors, bad dogs in the area, loud noise from roads or railroad tracks close by, high probability of sinkholes or even sex offenders living in the neighborhood.
It's important to research the neighborhood as well as the house itself.
Thank you to all that contributed. It was a great way to really get a sense of what buyers feel after buying. Be prepared. Do your research or ask your real estate agent to help with the research so you can be glad you bought and enjoy your home for years to come.