Explore Grande Dunes! The Carolina's are full of desirable neighborhoods; however, Grande Dunes seems to be one of the most sought-after destinations for buyers to call home. Located in Myrtle Beach, Grande Dunes is a master planned community that boasts luxury in all aspects. Home to a large range of housing styles, from new construction homes, beachfront properties, a senior care facility and housing, and more, the Grande Dunes neighborhoods are highly diverse which allows those of all walks of life to find the perfect luxury home. 
About the Neighborhood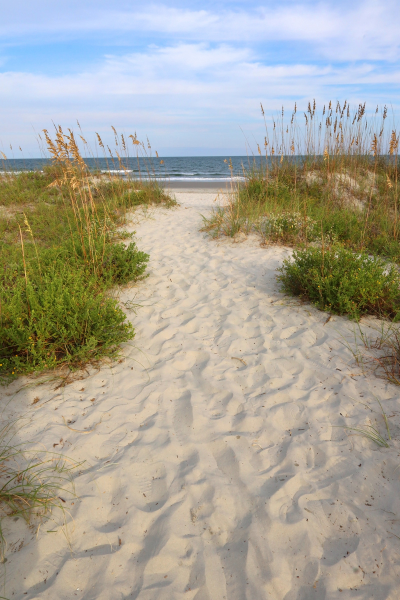 The original neighborhood is a gated community, however, as the neighborhood continues to grow, many other micro neighborhoods, such as Tuscany, Milano, Riviera and so much more have also become a part of the desirable neighborhood, with more being built and added to the community which has helped to create the picturesque neighborhood that you see today. With construction still underway, the neighborhood is only going to get better. One of the most desirable parts of the Grande Dunes community is its diverse housing styles. Homes in the community generally sell for $500,000 and above, however pending on the micro-neighborhood, year the home was built, features and more, many of the larger and more luxurious homes within the community can reach upwards of $1 million.  
Related: New Year, New Home? Are You Planning on Buying in 2022?
Grande Dunes Amenities 
The amenities within Grande Dunes are next to none and calling Grande Dunes home, means you are enjoying the best that South Carolina has to offer. From sparkling swimming pools to yoga classes, a cafe, and a calendar that is chalked full of different events and activities, your days are sure to be enjoyed. Many residents can also enjoy one of the many private clubs that Grande Dunes offers, including the Ocean Club, Members Club and Tennis Club. 
The neighborhood is often referred to as a coastal playground and it's easy to see why. With the marina and its ideal location right along the coast, residents can enjoy sweeping views of the ocean as well as unlimited beachfront activities, whether surfing, fishing, boating, sandcastle building, swimming and so much more. 
Related: 3 Reasons Why You'll Love Myrtle Beach
If you're currently searching for a new home, whether within Grande Dunes or the surrounding communities and areas, are ready to sell your home and need a qualified sellers agent to assist you or if you have any further questions regarding Carolina Real Estate, please feel free to contact our office at any time and we would be more than happy to assist you. 
More to Explore