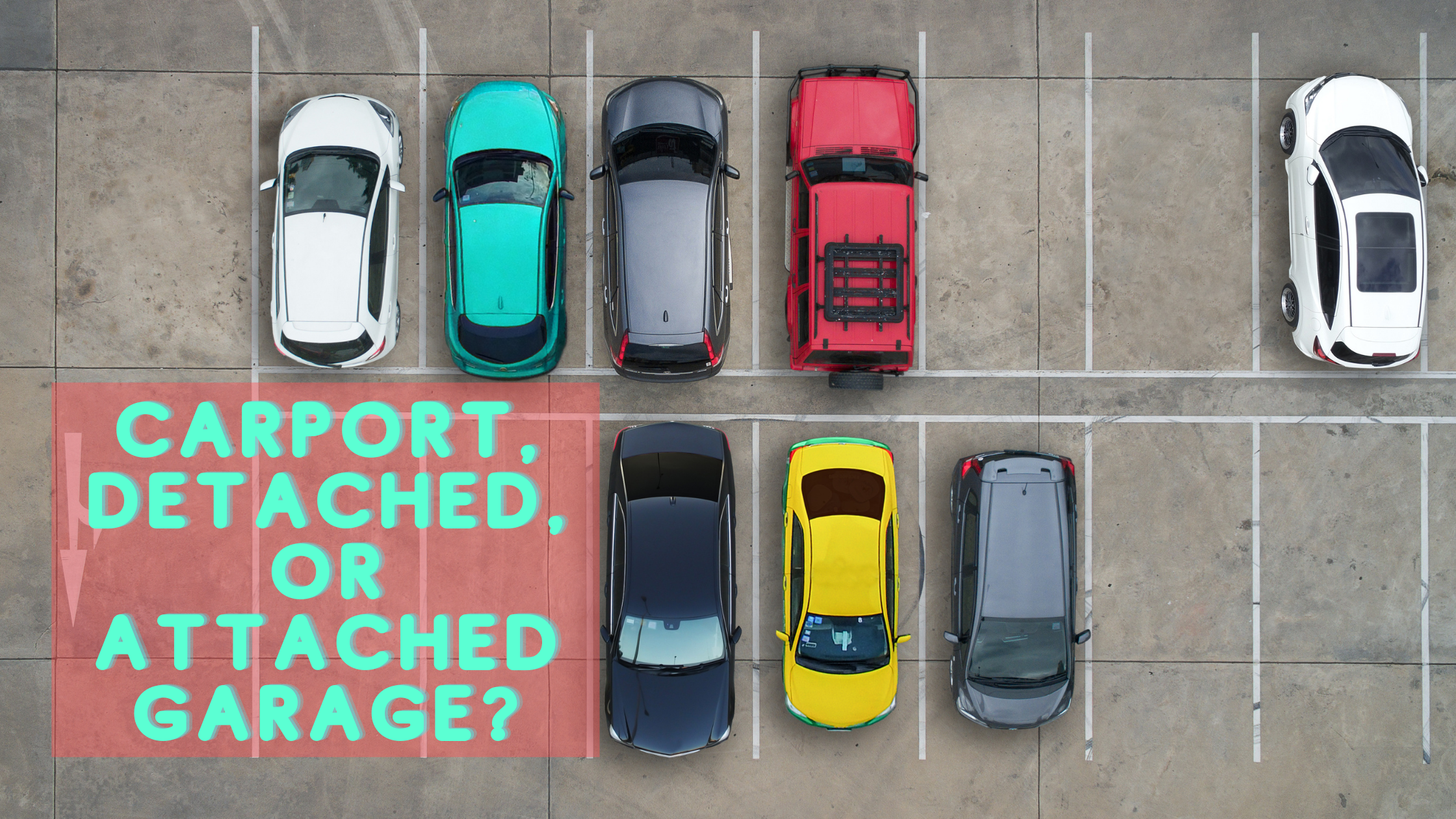 Should you buy a house with a Carport, an attached garage or a detached garage? This is tough decision for many buyers when it comes to purchasing Real Estate. The reason there are so many different styles of parking even in today's market is because every buyer has their own preferences in regard to parking. Here are a few of the best attributes when it comes to a carport, attached garage and detached garages.
Carport
Carports are open and airy which limits the potential for mildew, another bonus with a carport is that because there are no mechanical pieces such as a motor or spring much like a garage which in turn means that the maintenance on a carport is much less than other options. As the most affordable option, a carport provides protection from the elements whether it be sun fading, or hail, as well as provides a place to stay dry while loading or unloading the vehicle.
Related: Pros and Cons of a Gated Community
Attached Garage
Perfect for those who want to be able to go from the house to the car without exposing themselves to the elements. Whether it be taking in groceries without worrying about the rain, or simply not wanting to throw on a pair of shoes to run to the car to grab something, this is a huge positive with an attached garage. Attached garages also provide a great sense of security in that you are able to lock your vehicle indoors, limiting exposure to both the elements as well as potential theft.
Detached Garage
A detached garage is great for those who want to keep their vehicles out of the elements but don't like the aesthetic of an attached garage, also known as a "garage home." Additionally, detached garages make a great conversion space and can double as a home gym, office space, and in some cases even a rentable space.
Related: Should we Buy or Rent?
All options provide their own assets, and while there isn't necessarily a wrong choice when choosing between the three, you have to decide whether a carport, attached garage or detached garage will fit your personal preferences. It is helpful to decide which feature you prefer prior to house hunting as this will help limit the homes that you see and tour to ensure you are only viewing homes that fall within your desired criteria.
If you're currently searching for a new home, are ready to work with a qualified agent to list and market your property, or if you have any questions regarding Carolina Real Estate, please feel free to contact our officeat any time
Additional Tips for Buyers