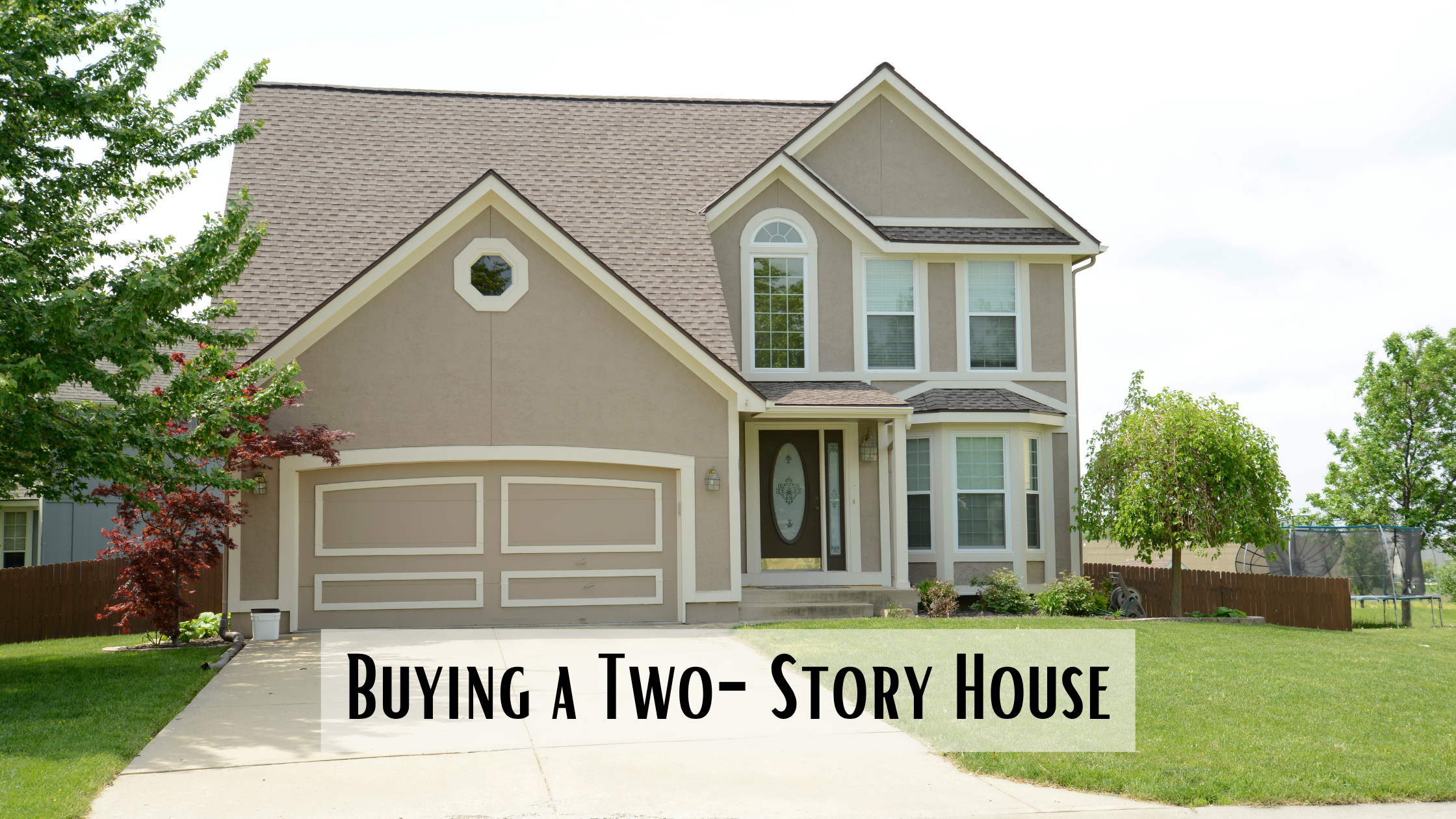 When it comes to purchasing a home, amongst setting budgets and making wish lists, deciding if you want a two-story or a single-story home is a huge decision that needs to be made. Last week we dove into the pros and cons of deciding to purchase a single-story home, leaving us wondering, what pros and cons are commonly associated with purchasing a two-story home?
Related: 5 Questions to Ask Yourself When Choosing a Neighborhood
Two-Story Pros
Space: In addition to often being accompanied by a larger lot, multiple stories also can allow for ample square footage as the home can expand upwards and not just out.
Burglary: Owning a two-story home is generally a great option for those who are concerned with theft issues as two-story homes are less likely to be burglarized due to the multi-stories being more difficult to access for burglars, making a two-story home more appealing to many buyers.
Two-Story Cons
Mobility: Mobility is a huge factor when it comes to purchasing a home as a two-story home is naturally more difficult to navigate for those who may have physical limitations. Additionally, even for those without any physical limitations, simple tasks such as carrying a basket of laundry up and down the stairs is more difficult than simply carrying it down a hallway on the same level.
Heating & Cooling: Have you ever heard the phrase "heat rises?" Unfortunately, when it comes to multi-story homes you can generally expect to have a higher heating and cooling bill as often your heat will rise making the second story much hotter than the first, resulting in higher cooling bills during the summer, and likewise, higher heating bills in the winter to cool the first floor of your home.
Related: Should I Buy a Single-Story or a Two-Story Home? Part One
While there are a few other pros and cons that some may argue help play a role in their final decision to purchase either a single-story or a two-story home, these few topics seem to be the most commonly discussed when potential buyers are trying to decide which home-style would best fit their wants and needs.
If you're currently searching for a new home, regardless of how many levels, are ready to sell your home and need a local and qualified seller's agent, or if you have any questions regarding Carolina Real Estate, please feel free to contact our office at any time.
More About Carolina Real Estate