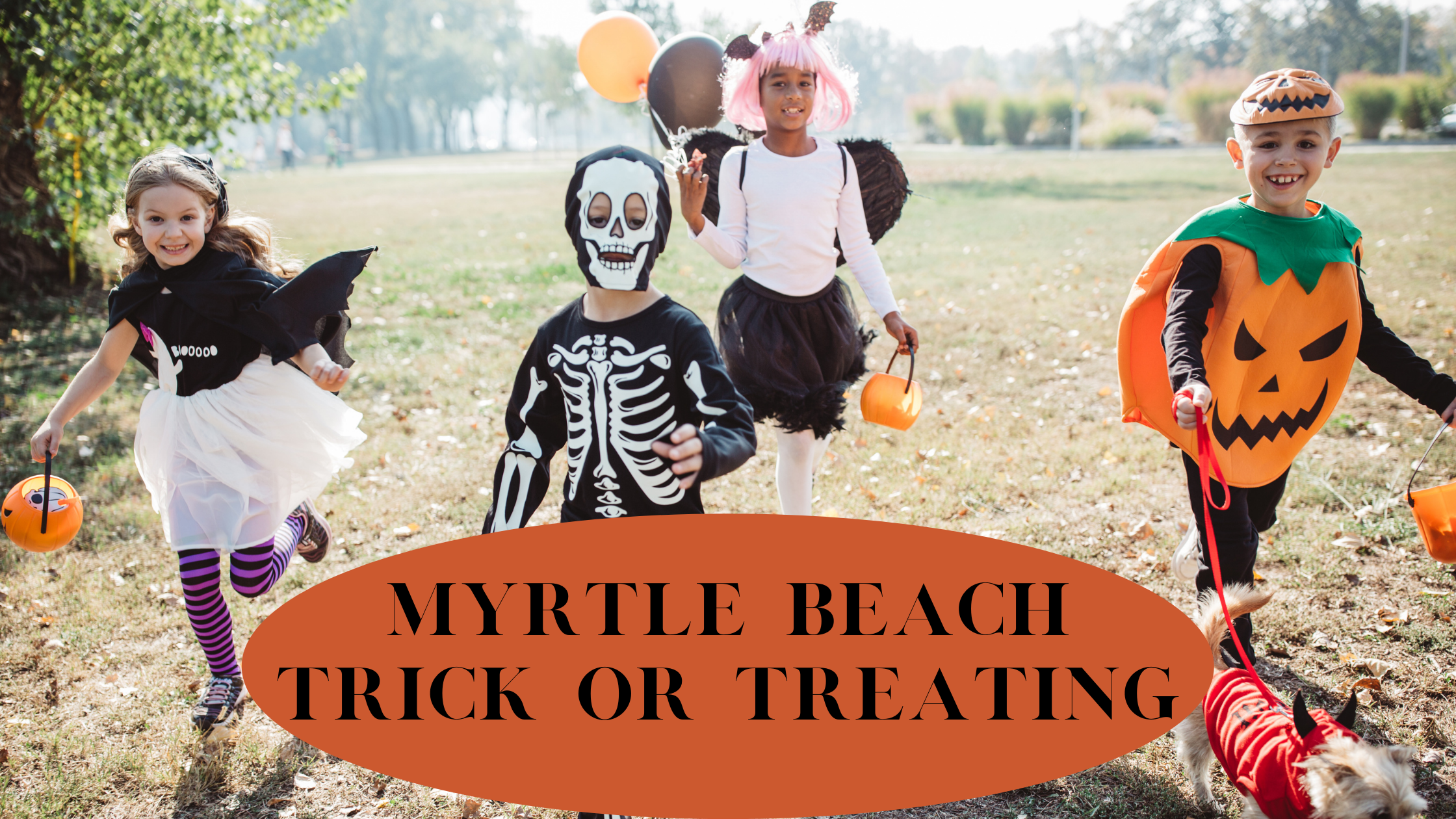 Trick or treating is easily a favorite activity amongst kids of all ages. From dressing up as their favorite character, to getting free candy, there isn't much not to love when it comes to the upcoming Holiday. While Myrtle Beach is filled with plenty of neighborhoods for more traditional door to door festivities, there are a few events throughout the area where locals can enjoy trick or treating in a different way. Many of these events are all held around the same time frame, so knowing where you want to go ahead of time is key in ensuring that you can enjoy enjoy the festivities and activities throughout Myrtle Beach.
Related: 3 Reasons Why You'll Love Myrtle Beach
Broadway at the Beach
Easily one of the most popular locations, Broadway at the Beach is great for a multitude of reasons. Adults can enjoy browsing the shops as kids go store to store collecting treats. Additionally, with the activities along the boardwalk the worry of traffic and cars are eliminated adding a layer of ease and relaxation to your trick or treating ventures. Candy will be passed out from 4:40-6:30pm on 10/31.
The Market Common
Fun for the whole family! The Market Common is pet friendly, meaning even your 4-legged family members can dress up and enjoy the festivities. From trick or treating around the participating shops and storefronts, to a dance party and even free carriage rides, the Market Common activities can be enjoyed from 5-7pm this Halloween.
Murrells Inlet MarshWalk
The MarshWalk is often known for its nighttime adult festivities, however, many people forget that from 5-6pm there are events for kids to enjoy from candy being passed out by the local stores to a costume contest, you can grab a bite to eat at one of the many surrounding restaurants and enjoy the festivities before enjoying your favorite nighttime events.
Related: Hidden Gems in Myrtle Beach
If you prefer the more tradition door to door trick or treating, a few neighborhoods that are best known for participating in Halloween festivities include The Dunes, Plantation Point, Pine Lake and Ocean Forest neighborhoods. Whether you choose to head to the neighborhoods or enjoy one of the many different family friendly events throughout the area, make sure to stay safe and enjoy all that Myrtle Beach has to offer this Halloween!
If you're currently searching for a new home in Myrtle Beach or the surrounding areas, are ready to sell your home and need a qualified seller's agent, or if you have any further questions regarding Carolina Real Estate, please feel free to contact our office at any time.
More to Explore