Over the last 2 years, folks have been moving about the country and relocating, many of them moving from one side of the country to the other. If you've recently moved or thinking of moving to Sunset Beach NC, we have some great tips.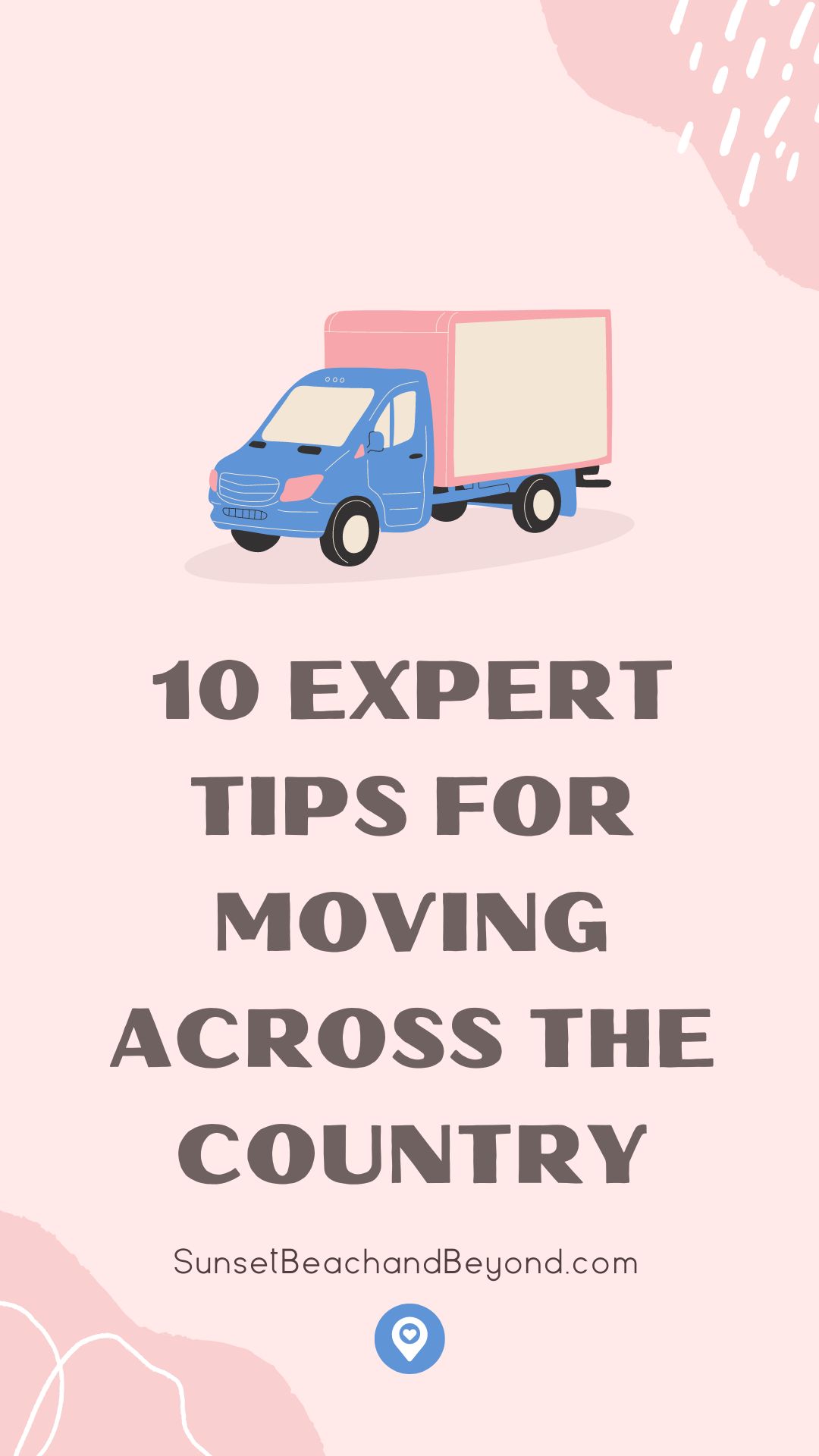 Moving across the town is one thing, and no small feat. But moving across the country is a whole new ballpark. Before you spend thousands on boxes, tape, professional movers, and temporary housing, we have a couple of tips on how to help you make that move cross-country more smoothly.
From hiring professional movers to being strategic about what you take with you and taking extra time to pack the right way, setting up your home should be a breeze, among other things.
Read on to find 10 Expert Tips for Moving Across the Country.
1. Plan Carefully
No cross-country move is possible without a ton of planning on your part. The more you plan, the better prepared you should be for the inevitable stress that comes with buying and selling in two places at once and getting from one place to the other. A good motto to live by should be to "hope for the best, but plan for the worst."
Rarely do things always go as planned, so taking it one day at a time and keeping your end goal in sight is the best strategy you can come up with. To start, it is always best to decide if you will hire movers, or if you will just be moving your personal belongings yourself. Decide too how you will get to your new home. Will you fly or drive? As you plan for the best-case scenario, be prepared to pivot if plans change at all.
2. Sell, Sell, Sell
A great way to cut the cost of moving and unpacking time is to get rid of anything you don't need before you make your move. Excess furniture and belongings can save on transportation costs. You can always buy replacements to fit your new location and your new home.
If you have time, check into holding a garage sale, or sell your items on Facebook Marketplace, or donate to a local thrift store. You might even make some money that can aid in buying new things or help pay for gas when you make the drive. But you should always think carefully about letting go of material possessions like furniture, clothes, etc. before you leave.
3. Keep Important Docs Handy
As you pack all of your important things, be sure to set aside things you may need during the move or immediately after to help avoid having to search for them. Any important documents should be kept ready. As we discussed before, very rarely do things go as planned. In case there are any hiccups at the closing, it is helpful to have the necessary documents and items accessible. Make sure items are easy to find if packed or keep them out during the move.
4. Pack Clothing Strategically
When it comes to packing your clothes, they sure can take up a lot of space. They can be folded, rolled, and tucked away to maximize space. Small gaps between your clothing can be filled with smaller items, such as socks, or delicates that do not require a lot of space. Much like packing a suitcase, you can roll your clothes, serving as a space saver. You can use clothing and other soft items, such as bedding to cushion delicates in boxes as you pack, saving on packing materials.
5. Vet Your Movers
Finding the best would be to your advantage if you want to hire a professional crew to help move your items. It is well worth the time investment to do the same with movers. Make sure that the moving company you choose hears everything you are saying, and make sure that they are trustworthy. Read reviews, and don't just go by the cost. Sometimes the little guy is worth it when looking at companies that are licensed and insured. Once you have hired a crew, make sure that they've looked over your inventory to offer accurate quotes to avoid an uncharge on the day of the move.
6. Label Your Boxes
Labeling a box makes it easier to unpack. Labeling indicates which room each box belongs in, giving movers, or yourself directions when unloading. But you can always take your strategic packing a step further with a few extra minutes. Making a list of things that are in each box and taping that list to the outside of the box can help quickly locate items faster. You can save on unnecessary hours of unpacking time and save yourself from having to sort through boxes looking for essentials.
7. Learn About the New Area
Preparing for your life in your new home is exciting, but it can also be stressful. Once you have chosen a new location to be your home, get to know the area before you arrive. Working with a great agent who is familiar with the area and will send lots of videos and insider tips can make the transition to a new area easier. Join local Facebook groups for great local insights and tips.
8. Change Your Address
Consider this bit your first task of housekeeping. Change your address as soon as the new property is yours. Start by forwarding your mail through USPS. While you're at it, you can also look into changing your vehicle registration, updating your voter information, and even getting ay pets registered and up to date on mandatory vaccines for the area.
9. Start With a Clean Space
Moving is stressful and arriving at your new place is only the beginning of the settling-in process. To make things less stressful for you and your family, treat yourself to a clean and inviting space from day one. Hiring a professional cleaner within your budget can put you ahead. Moving is exhausting, but having the new home cleaned is a wise treat. If you can, arrange for cleaners to come and go before you begin moving in. That way, you will be off to a fresh start in your new space.
10. Unpack Your Bed First
Once you are in your home, start by unpacking your bed so that you have somewhere to sleep at the end of a long day. Place the frame, get the mattress on and get clean sheets on. Moving is hard, and you'll be thankful to not have to make your bed at the last minute and get into a nice, clean, made bed.
Sunset Beach and Beyond know the area more than anyone. Whether you are buying in Sunset Beach or Selling your Sunset Beach home, Contact the team who lives here, works here, and plays here year-round!
More Great Advice on Moving
Ways To Make Moving While Expecting Easier On Moms-To-Be
4 Ways to Make Moving Less Stressful
4 Things to NOT Pack When Moving
Should We Decorate for Christmas if We Plan on Moving?
Getting a Fresh Start in a New City