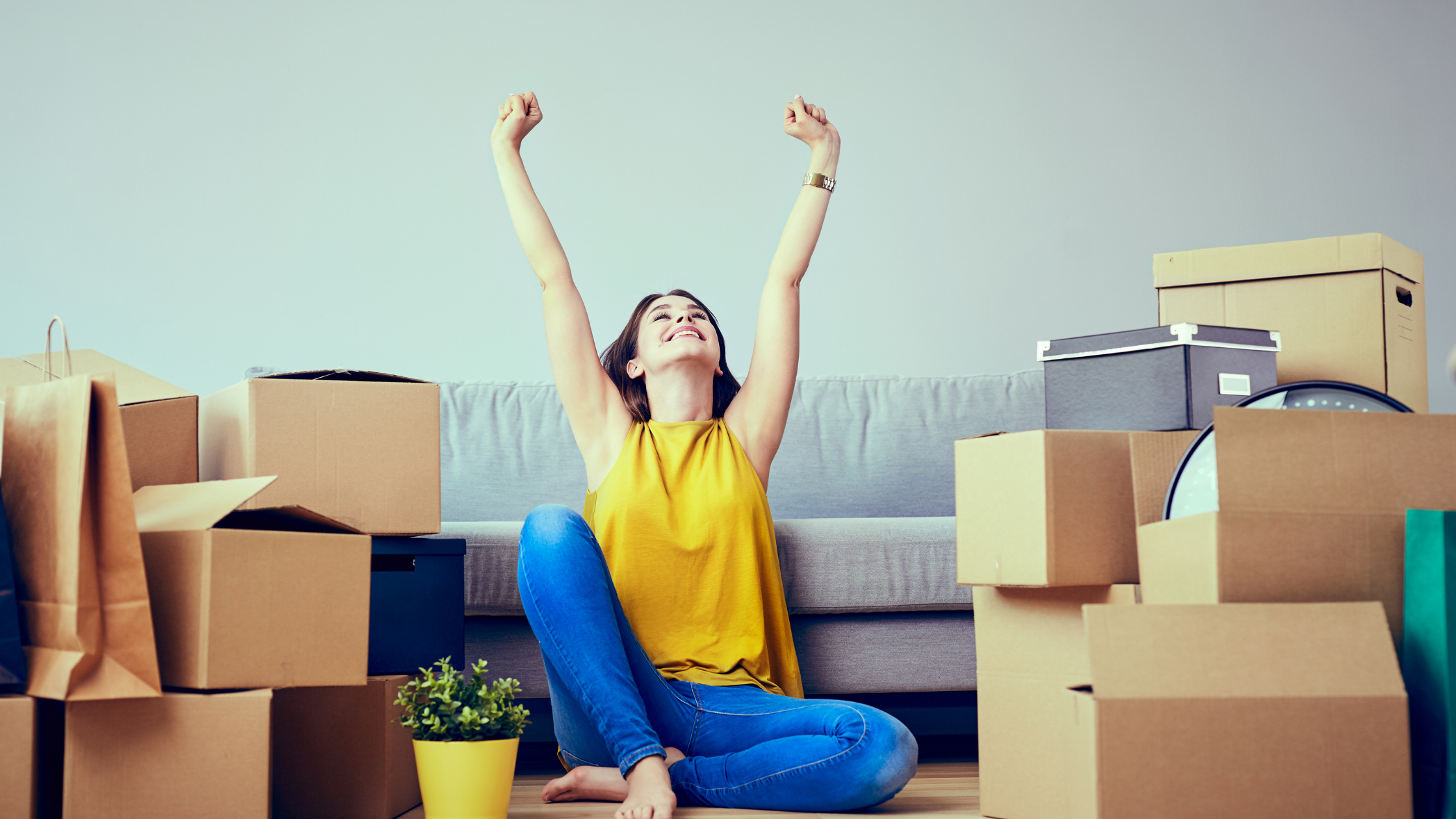 It's no secret that moving is more often than not a stressful experience, however, it doesn't have to be! While there are some things that you can't change, when it comes time to move try using these 4 tips and tricks to help your move go smoothly and be as stress free as possible. 
Pre-Pack 
Regardless of how minimalistic you are or how organized you are, you likely have a few items that are not used on a daily basis. Pre-packing is the easiest way to try and make the big moving day less stressful as a lot of the work will already be done. If it's summertime, pack up your winter clothes in advance. Likewise, if you have formal wear you won't be needing, photos on the walls, etc. try to pack as much as you can in advance so that the days leading up to leaving aren't as jam packed with things to do. 
Related: How Much Home Can I Afford?
Make an Essentials Box 
This will be more helpful once you are at your new place. An essentials box should have things such as a roll of toilet paper, toothbrush, toothpaste, hairbrush, phone chargers, a nonperishable dinner such as boxed pasta and a jar of pasta sauce etc. By putting items that are essential in everyday use in one box you can easily grab that one box and have all you need for the first evening without scrambling and sorting through box after box just to find a roll of toilet paper. 
Reserve Trucks in Advance 
Believe it or not, moving trucks are not always available. There is nothing worse than waiting until the day you move to find out that no trucks are available in your area. Luckily there is a simple fix, simply reserve the truck of your desired size, in your preferred pick-up location in advance so that when you arrive on moving day there are no unexpected surprises. 
Related: Two Things You Can't See in a Virtual Tour
Number Your Boxes Based on Priority 
This might seem silly, however when it comes time to unpack, you will thank yourself. When packing up your boxes, in addition to labelling them try to number them with either a 1, 2 or 3, 1 meaning it's a box you'll use/need right away, 2 meaning you'll need those items soon, and 3 meaning those items won't be needed immediately and can be unpacked last. Not only will this help you stay organized while unpacking, but it will help the stress or moving, and unpacking be significantly less. 
If you're currently searching for a new home, ready to sell your home, or if you have any general questions regarding Carolina Real Estate, please feel free to contact our office at any time and we would be more than happy to assist you. 
Additional Tips for Buyers