If you're considering purchasing a home, then you may be wondering what exactly you can afford when it comes to a purchase price or monthly mortgage. While there are many different tips and ways you can calculate what an "affordable" payment or purchase may be, ultimately, always remember that you have to be comfortable regardless of what purchase amount you may be approved for.
Related: Two Things you Can't See in a Virtual Tour
It isn't uncommon for buyers to choose to only purchase homes that are below their pre-approval amounts. For example, if you are approved for $400,000 but your personal budgets would be better and more comfortable with a purchase price of $350,000, then it is always recommended to stay within that price range, regardless of being approved for something more expensive.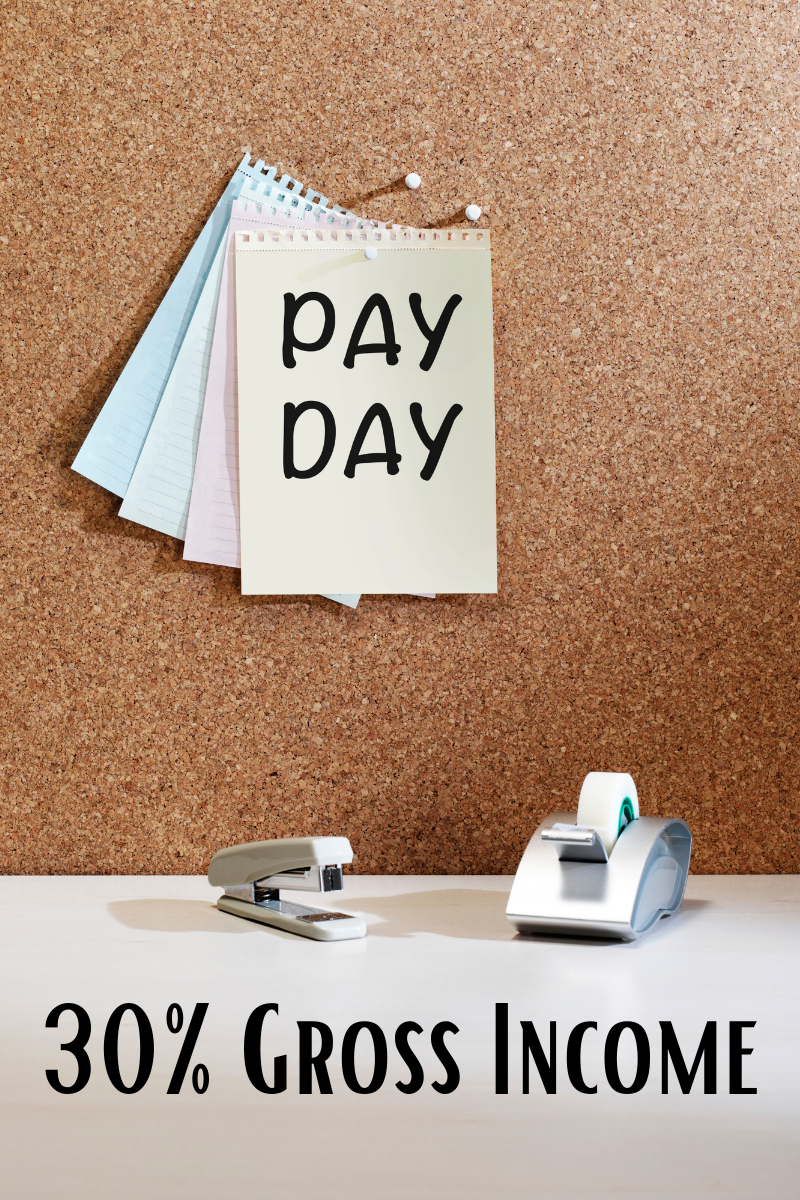 When it comes to breaking down your purchase price and monthly payments, you can follow a few different tips, however, try using the following calculation as a basic rule of thumb. It is highly recommended that you try to keep your monthly mortgage at or below 30% of your gross income. Here is an example
Your Annual Gross Income = $80,000
30% of your income = $24,000
This means that your TOTAL monthly mortgage payment would have to be at or below $2,000, this would include principal, interest, PMI if applicable, taxes, homeowners, and any HOA dues.
Related: House Broke: The Common First Time Buyer Mistake
Many financial advisors say that you can generally afford a home that is two to three times your gross income which would mean that in the above scenario of an annual income of $80,000, you could afford a purchase price on a home of up to $240,000 and still follow the 30% gross income guideline.
While many people do believe that this budgeting scenario is an older practice and is living well within your means, it is ultimately up to you to decide what you are comfortable spending on your monthly mortgage. While your lender will help you look at other monthly debts and incomes to establish a pre-approval amount, it is important to always factor in your revolving debt, potential mortgage amount and remember that you should add in a budget for necessities such as groceries and gas when determining your home budget.
It is easy to get overzealous when buying a home and shoot for the stars, however by doing so you may find yourself in a tough spot later down the line financially. Once you have established a realistic budget, make sure to convey those numbers to your realtor so that they can ensure you only view homes that fall into the budget you have set.
If you're currently searching for a new home, are ready to sell your home and would like to work with a qualified seller's agent, or if you have any questions regarding Carolina Real Estate, please feel free to contact our office at any time.
Additional Tips for Buyers