You may have heard the term "house broke" before. Being House Broke is simply when you purchase a home that is more than you can afford and thus, you end up only being able to pay your mortgage and have no additional finances to help cover any extras. These extras could be necessities such as gas or groceries or even vacation funds or fun money which limits the activities that you and or your family are able to do.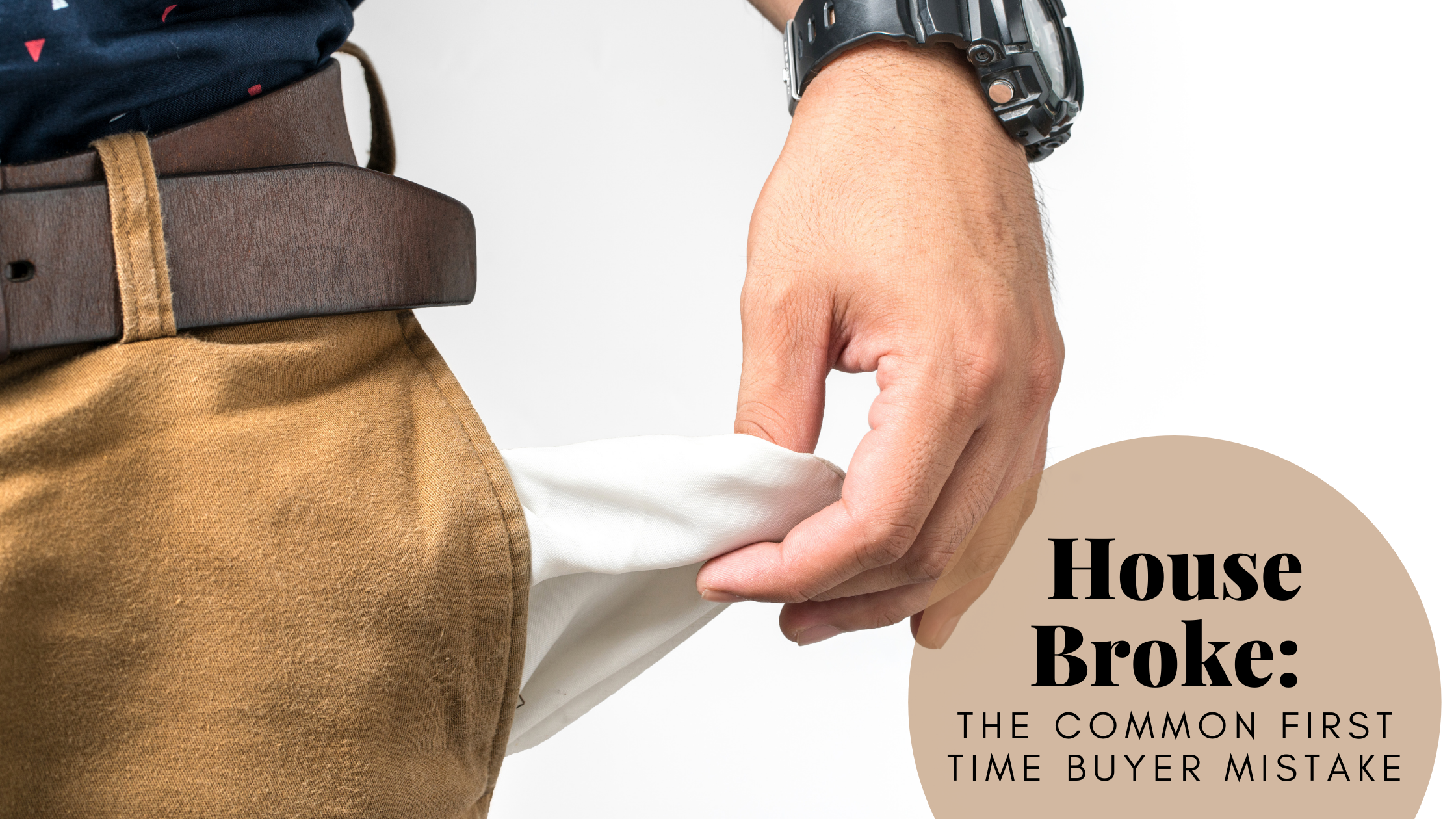 It is always exciting when you receive your pre qualifications from a lender and oftentimes you will see the number you qualify for and instantly start seeking homes within that price range; however, this is generally a dangerous move and oftentimes can result in being House Broke. Mortgage approvals do factor in specific debts; however, their calculations often don't allow for the needed funds that most people rely on for day to day living, not to mention "fun" money. 
Related: Should We Buy or Rent?
Because of this, many homeowners are left with a mortgage that they are unable to afford and unfortunately often regret their home purchase, a feeling nobody wants to experience, and sadly one that is generally felt by primarily first-time home buyers. Prior to searching for a home, it is important to discuss your finances in depth to get a more accurate look at what you can and can't afford. 
If numbers aren't your strong suit, try setting up an appointment with a financial advisor, a family member or someone that can give you some advice on your upcoming home purchase. Real estate is an expensive and a huge investment and it should be treated as such. As a general rule of thumb, it is always recommended that you only search for homes that are a minimum of 10% less than your preapproval amount as this allows for a little wiggle room. 
For example, if you are approved for a home loan of $450,000, instead of viewing homes within the $450,000 price range, try viewing homes that have a maximum list price of $405,000. While this doesn't work for everyone, in general, it allows for enough wiggle room to either help with closing costs, repairs, home maintenance or day to day living. 
Related: Pros and Cons of a Gated Community
As with all home purchases, it is vital that you work closely with your realtor to ensure that you are viewing homes that not only meet the criteria you are looking for in a home, but to also make sure that you are staying within the price range that you are comfortable with and not just the number you have been approved for. You will be the one paying the mortgage and thus you are the one who needs to set the guidelines for your budget and stick to them. 
If you are currently searching for a new home, have questions regarding Carolina Real Estate, or are seeking the assistance of a qualified seller's agent to list and market your home, please feel free to contact our office at any time. 
Additional Tips for Buyers