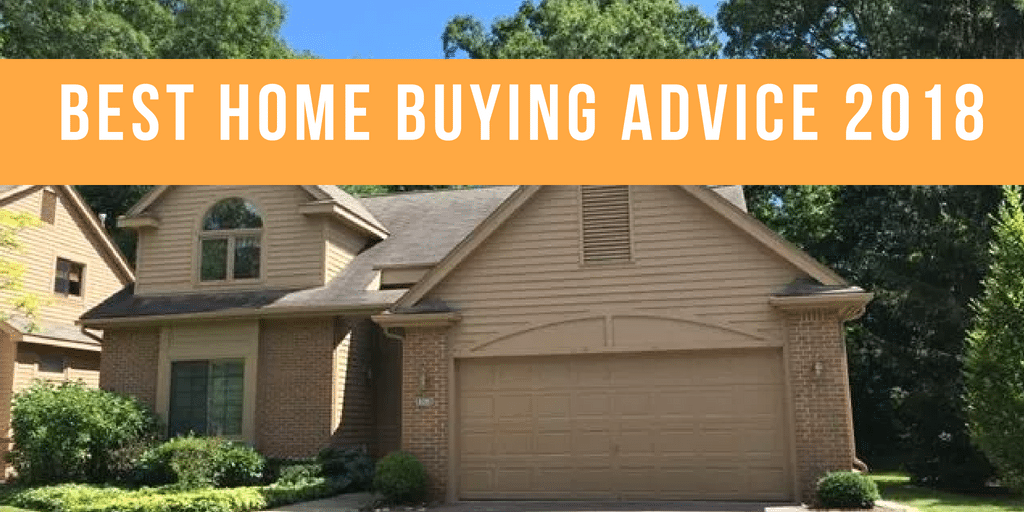 Each year we recap some of the best pieces of advice for home buyers. Although we are not nearly done with 2018 yet, I have compiled a great list. Here are our favorites and things we want all home buyers to know.
Preparing to buy a house may be one of the most exciting and scariest moves you'll make your whole life aside from having kids or getting married. This is a major undertaking but too many people are so afraid of it that they never end up doing it. This is a great step to take in your life, but only if your finances are well prepared. Because we deal a lot with buyers, we want to make sure that all of our buyers are well informed and have done the homework necessary to prepare themselves for a mortgage.
Almost anywhere you go, you'll see the housing market is back. New listings are popping up every day, and buyers are calling and emailing that they are interested in seeing "this house I found on the internet." After determining that they are not already working with another agent, I ask if they've talked with a lender about getting a pre-approval letter. Too often, that question is answered with, "No, but we just want to see this house."
I know that Joanna and Chip Gaines have decided to end their Fixer Upper show on HGTV. I have to admit, I've been kind of obsessed with this couple. Not only are they the sweetest things ever, but their homes, decorations, and what they can do with shiplap is unbelievable. But, it got me thinking about our own fixer uppers around here. What the term really means and who should be buying fixer properties. Here's my take on buying a fixer-upper and if you're considering buying one, what to look for.
Open houses, even though they may not actually sell the house, are still a necessity and something that most sellers require and expect of their agent. They can be a great marketing tool and something that homebuyers can view or tour while looking at homes. But there's something we want to inform all of our buyers about, the agent that usually suits the open house may not be the agent selling the property, but actually using this is an opportunity to get more buyers.
Is it even possible to buy a house that's not on the market?The subject came up this week and I think it's important to address it to potential buyers. We've had buyers that have looked at dozens of homes and nothing seems quite right. So is it even possible to buy a house that's not for sale?
In tough or competitive real estate markets knowing when a house will be listed before it actually goes on the market can definitely be a great advantage to finding and buying the homeof your dreams. One of the biggest tactics is having a real estate agent that is well-versed in both buying and selling properties. In hot markets where there are not a lot of available homes, working with someone who has a large database of connections in the industry can really give you a competitive edge above those who don't. Here are four tactics for finding a home for sale before it's actually listed.
More than simply knowing how many bedrooms and bathrooms you want in a house are the real nitty-gritty questions such as what do you want the house to look like, the size of the house and lot, and other details. We want to ask the serious and usually not thought of questions when it comes to finding the perfect house. Use this checklist when figuring out exactly what type of house you're looking for.
---
Finding the right home isn't rocket science but it can be much easier when you've done a little research beforehand. We want all our buyers to be well informed and that means offering the best information, especially for first time home buyers. For answers to any of your real estate questions don't hesitate to contact us either on this post or just call!  910-612-1931 or 910-612-1906