Almost anywhere you go, you'll see the housing market is back. New listings are popping up every day, and buyers are calling and emailing that they are interested in seeing "this house I found on the internet."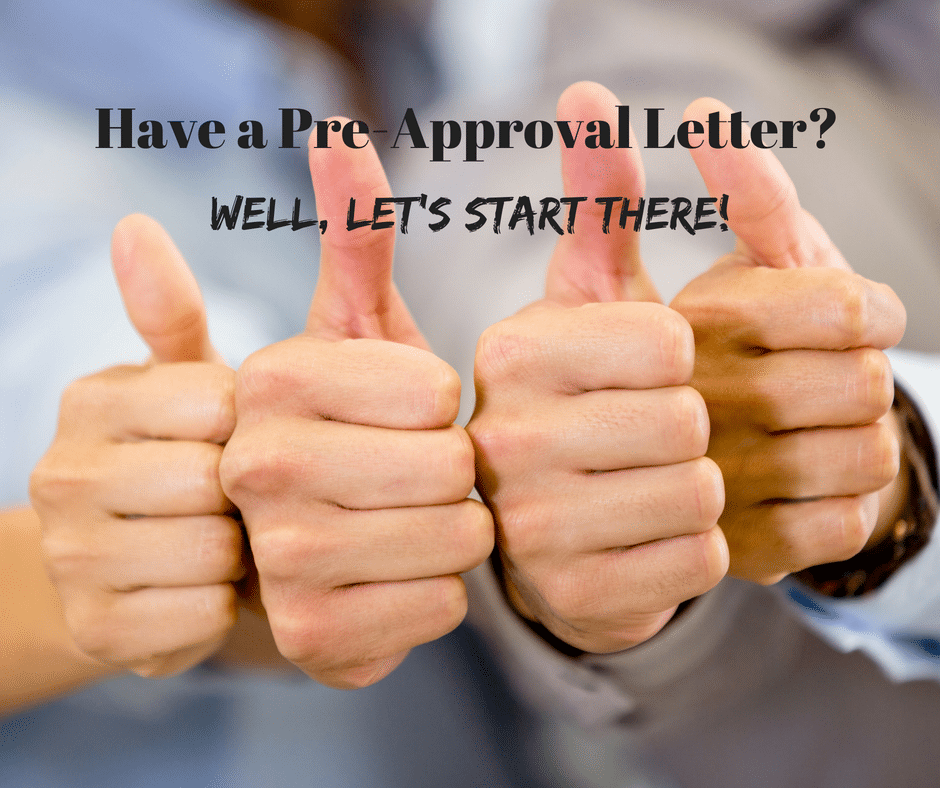 After determining that they are not already working with another agent, I ask if they've talked with a lender about getting a pre-approval letter. Too often, that question is answered with, "No, but we just want to see this house."
Related: The 3 Types of Loan Approval Letters
Here's why getting that pre-approval letter needs to be done before looking at any house:
1. It will tell you how much house you can comfortably afford. One of the worst things that can happen during your home search is to find out you don't qualify financially for the house you just saw and fell in love with.
2. It will tell you which loan program is the best fit for you and your current circumstances. How much do you have available for a down payment? How much will closing costs be? Which loan option offers the best percentage rate for you? Meet with a trusted lender who can help you navigate through all the financial questions.
3. It will put you in a much stronger position when it comes time to write an offer. Sellers want to know that any offer they receive is being submitted by a serious buyer — someone who is ready, willing and able to buy their home. Including a pre-approval letter with the offer is one of the best ways to prove that.
4. It allows you and me to use our time most efficiently. Your time is precious, and so is mine. Let's use it the best way possible by focusing on those homes that meet what you are looking for as far as location, number of bedrooms and baths, and most importantly price.
Read More: Real Buying Advice from Actual Buyers
Put yourself in the best position possible both with your real estate agent and the seller. Meet with your lender and get that preapproval letter before beginning that home search.