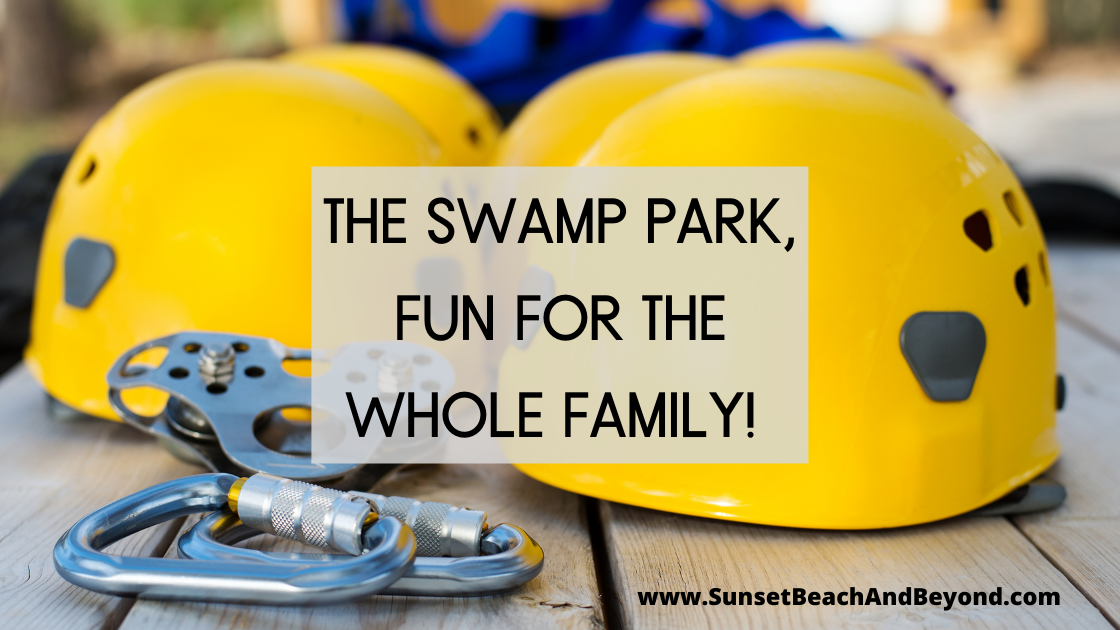 Calling adventurers of all sizes! The Swamp Park provides fun for the whole family with thrills of all kinds. While many see the park as a hotspot for tourists, locals have come to discover the true beauty and thrill of the park and it has easily become a favorite spot among Sunset beach locals to enjoy a weekend of laughter amongst friends and family.
Related: Fall in Love With Sunset Beach
What many might argue is an "all-inclusive" park, The Swamp Park combines a long list of different thrills from Zipline tours, aerial adventures high ropes courses and obstacles, ATV tours as well as swamp boat eco-tours, regardless of the level of thrill you're seeking, you can either immerse yourself in the stunning nature surrounding the Shallotte River Swamp along one of the boat tours, or find yourself flying amidst the treetops on the longest  and fastest zipline on the whole east coast!
The park is found just north of Sunset Beach in North Isle Beach, making it a short drive away for many Sunset Beach locals. The park is open year-round, and for those who might not be able to make it, their live gator cams allow you to enjoy a little bit of nature from the comfort of your own home.
While for many, the more than 50 obstacles that are suspended in air at the Aerial Adventure Park are thrill enough, for others, you might find yourself wanting a little more adrenaline pumping fun. The Pelican Dive provides just that, and you'll find yourself stepping off the ledge and "flying" through the air.
For those seeking a more relaxing adventure, the River Walk Trail provides a stunning self-guided tour of the swamp and the wildlife that calls it home. A fan favorite is feeding the turtles that call the swamps estuary home. Regardless of what adventures you plan to enjoy, your admission to the park is used for the swamp's Alligator relocation project as well as maintaining the conservation of the swamp and the creatures that call this oasis home.
Related: Exploring Bird Island Coastal Reserve
Ready to explore all The Swamp Park has to offer? Make sure to make a reservation, and then go enjoy all the stunning wildlife and adventure that North Carolina has to offer!
If you're currently searching for a new home, are ready to sell your home and need a qualified seller's agent to assist you, or if you have any further questions regarding Sunset Beach or Carolina Real Estate, please feel free to contact our office at any time.
More to Explore