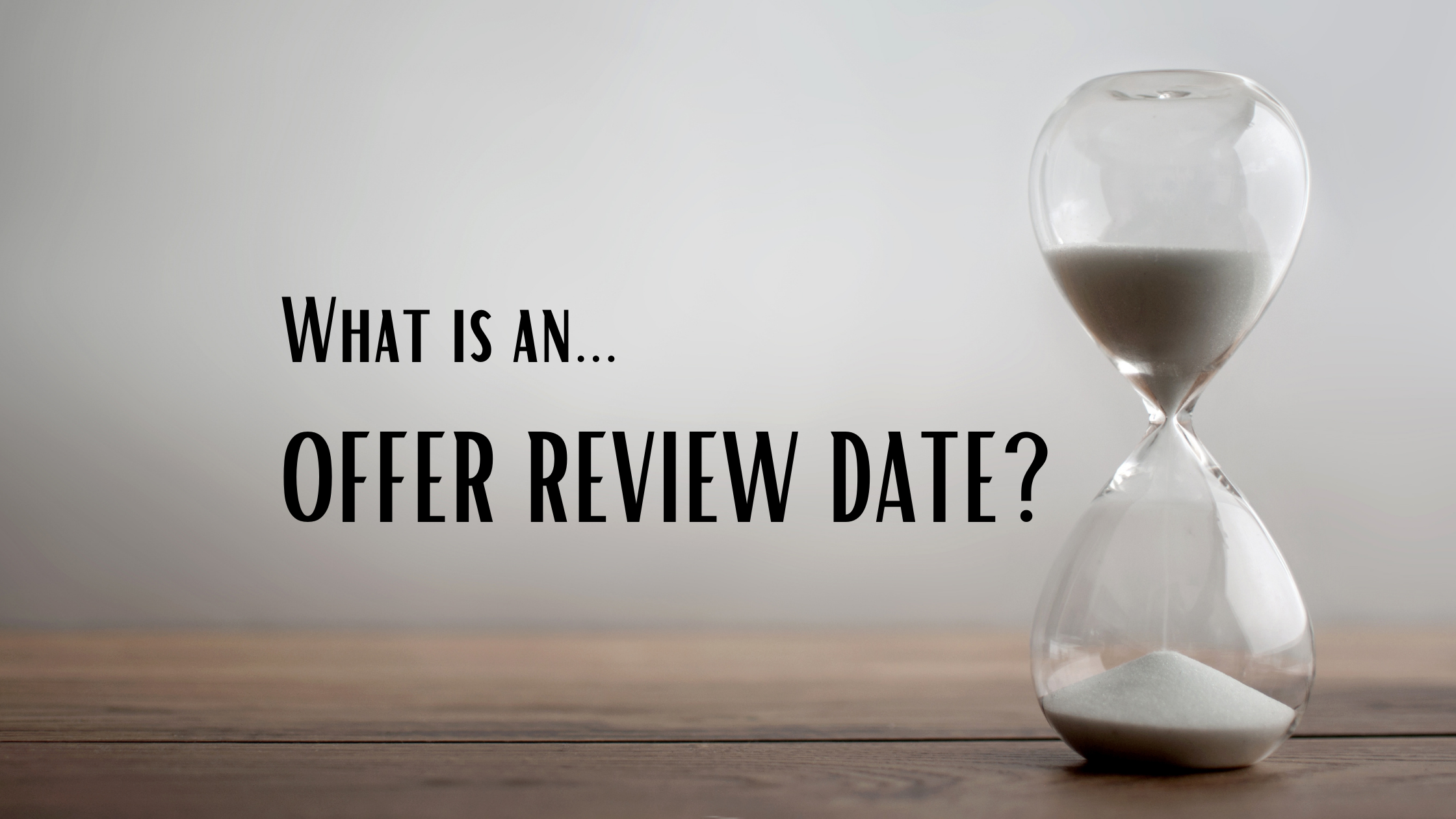 Selling a home in today's market may seem like a breeze as homes are selling faster than in years past, however with sellers receiving so many offers, many are becoming easily overwhelmed. There have been homes across the nation that have received more than 100 offers for a single listing, making it difficult for many sellers to try and choose the offer that best suits their needs, however there are a few ways that you can try to help eliminate some of the stress. One of the simplest is by setting an offer review date.
Related: Are Open Houses "Over?"
What's an Offer Review Date?
Offer review dates are essentially deadlines for offers to be submitted. This means that if you list your house on a Friday, and have a review date of midnight on Sunday, no offers will be considered if received after Sunday evening.
When Should You Set the Deadline?
There is no easy answer to this question as there are many factors that play a role in the deadline. Generally, 3 days after listing is a popular choice, however your agent will be able to give you a good recommendation pending on the current market within your specific neighborhood.
What if You Don't Like any of the Offers?
Not a problem! Just because you've set a review date doesn't mean that you must accept any of the offers placed and if you decide that there are none that match what you're looking for you can simply extend the deadline and allow new offers to be placed.
Related: The Seller's Contingency That Keeps you Safe
How is a Review Date Different Than a Traditional Sale?
The main difference when choosing to use an offer review date is simply knowing that there is a cut off on when offers can be placed. This is good for two reasons, first, is creates a sense of urgency for buyers which may help cause hype and potentially generate more traffic and result in more offers, second, it helps the seller plan and review offers knowing that no further options can be presented unless they choose to extend the deadline.
Not all markets are best suited for review dates, so it is important that you discuss the possibility of using a review date with your agent to see what the pros and cons could be for the current market within your area so that you are able to do what will best market your home, help minimalize your stress levels, and ultimately sell your home for the best profit.
If you're currently searching for a new home, are ready to sell your home and are in need of a qualified seller's agent, or if you have any questions regarding Carolina Real Estate, please feel free to contact our office at any time.
Additional Tips for Sellers: