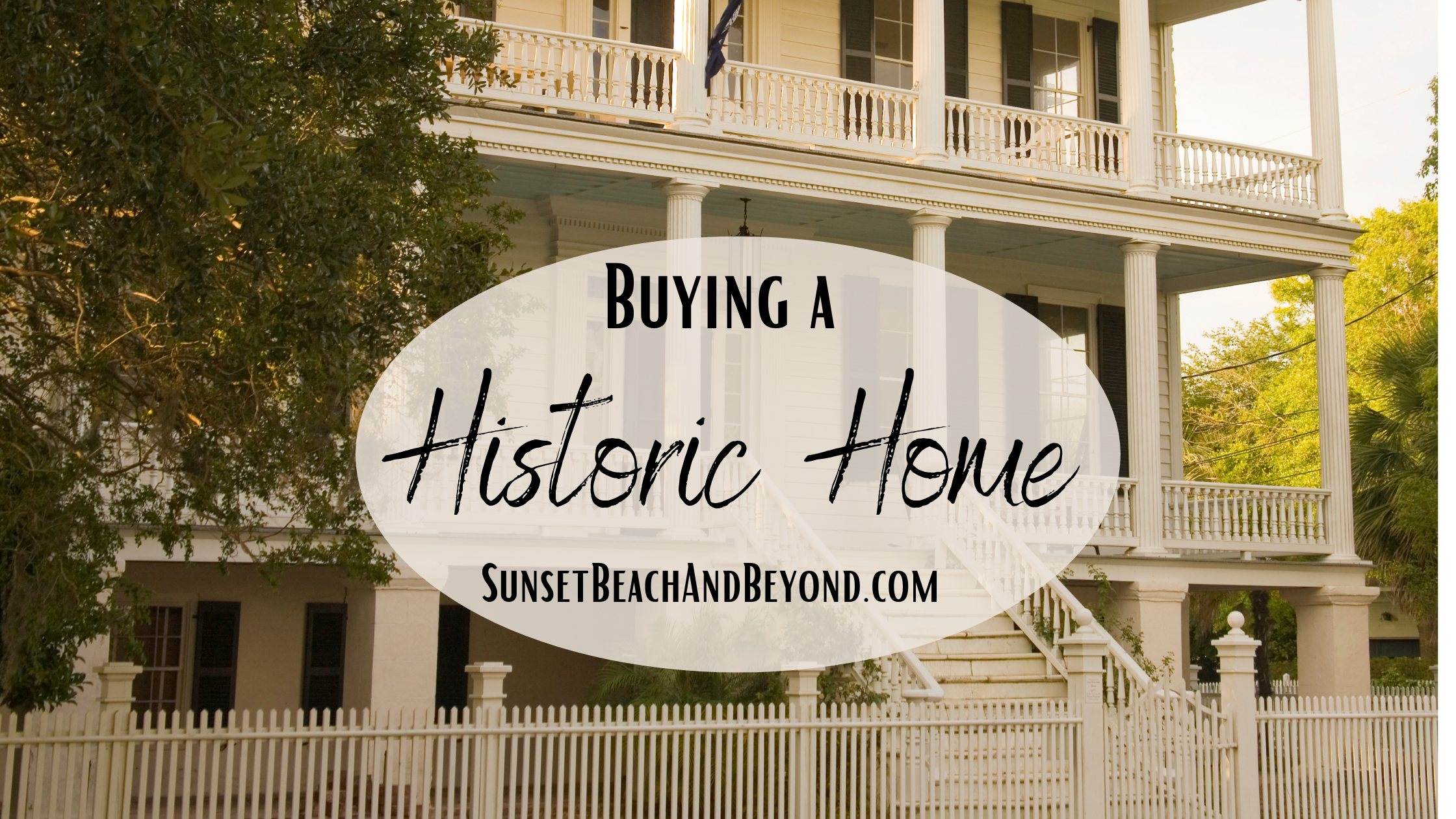 Historic homes are a common site along the east coast, from plantation style homes further to the south, large estates and manors, the homes that can be found within both North and South Carolina are often nothing short of breathtaking. While visually many of the historic homes that can be found in the Carolina's are near perfection, there are a few key elements you want to focus on if you are planning on purchasing an older home.
Renovation Restrictions
While not true for all historic homes, many of them may have renovation restrictions in place. These restrictions may limit the amount of updating or renovations that can be done due to trying to preserve the historic architecture and integrity of the home. Looking up any restrictions is key in understanding the future of your potential new home, and if you're able to create your dream home within the set guidelines.
Related: What Time do I Get my Keys After Closing Escrow?
Home Inspections
When purchasing a historic home getting a home inspection is vital in understanding the amount of work that is needed to either maintain, upkeep, or renovate the house. Once you have your inspection you can create a timeline of sorts that outlies any repairs that may be needed, when they're needed, as well as cost associated with each repair so you can budget accordingly and ultimately see if with the given repairs and budgets you'd still like to move forward with your purchase.
Lots of Elbow Grease
Older homes are nearly always more work, from small updates and repairs to more large ticket items that need maintenance, most people who choose to purchase an older home are generally handy and able to tackle all the little projects as they arise without having to hire an outside vendor.
Outdated
Naturally, older homes and historic homes, while they may boast elegant charm and character, due to being built before many modern-day conveniences can leave them quite outdated. This can be simple things such as a lack of outlets, to more extreme issues such as improper or poor plumbing and electrical throughout the home.
Related: Most Popular Home Styles in the Carolina's
Owning a historic home can be a huge blessing and many homeowners take immense pride in restoring or maintaining the integrity of their home's character over the years, even if they're adding a few more modern-day finishes. Whether you're looking for the perfect house to restore or want a turnkey property, oftentimes historic homes can provide both aspects as long as you do the needed research.
If you're currently searching for a new home, whether a historic home or not, are ready to sell your home and need a qualified seller's agent, or if you have any further questions regarding Carolina Real Estate, please feel free to contact our office at any time.
More Information for Buyers