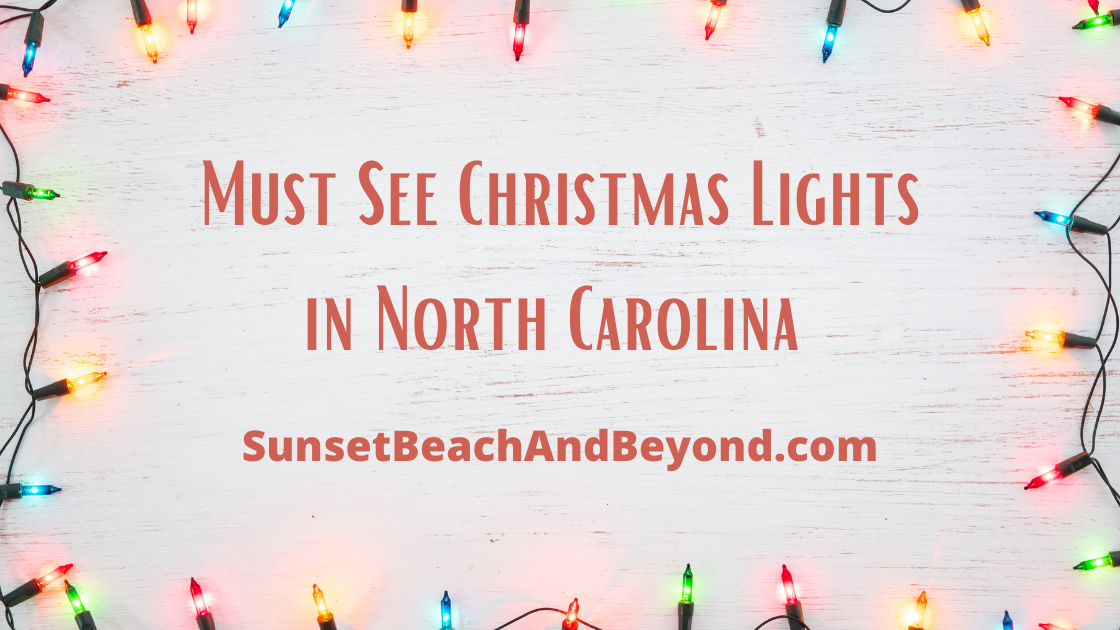 With the Holiday season upon us, many North and South Carolina locals are ready to start enjoying the many Christmas light displays in the area, and we've compiled a list of some of the must see Christmas light displays in North Carolina for this year. While there are many neighborhoods that are known for their impressive light displays, for those who are looking for a more unique or immersive Christmas Light experience, these three events are our top picks for the 2021 Holiday season.
Related: The Outer Banks Hidden Gems
Biltmore Estate Christmas Lights
The Biltmore Estate, also known as America's largest home, is nothing short of breathtaking, boasting 8,000 acres, 75 of which are immaculately maintained gardens, 250 rooms, and of the most-visited wineries in the nation, it's no secret that the estate boasts an impressive Christmas Light display. To go with its over-the-top ambiance, Biltmore Estate's Christmas Evenings are the largest display of Christmas lights in the state, from a stunningly decorated spruce, to nearly 140,000 lights throughout the property, you'll want to come back each year to experience the Candlelight Christmas Evenings at Biltmore Estate.
Winter Wonderlights
Watch as the Greensboro Science Center and zoo come to life with a beautifully choreographed light show. Stroll through the zoo along lit pathways, enjoying dozens of different light displays, including the dancing fountains, meet Santa, and so much more.
Tanglewood Festival of Lights
One of the best drive-thru Christmas light displays in North Carolina, Tanglewood Festival of Lights is fun for the whole family! Whether you want to view the lights from your own vehicle or try one of the additional options available such as a tractor hayride or even a horse-drawn carriage, you can enjoy the sites of Tanglewood all the way through New Year's Day.
Related: Perks of a Gloomy Day at The Beach
With Christmas seemingly right around the corner, whether you plan to visit one, or all three of these light displays, reservations or pre-purchased tickets may be required, so be sure to check for available tickets online before heading out for your night of festivities. Grab a cup of cocoa, a pair of fuzzy socks, and crank the Christmas carols while making memories this Holiday season with your friends and family.
If you're currently searching for a new home in North or South Carolina, are ready to sell your home and need a qualified seller's agent to assist you, or if you have any further questions regarding Carolina Real Estate, please feel free to contact our office at any time.
More to Explore