Brunswick County North Carolina is located on the border of South Carolina at the far southern tip of the state bordering Cape Fear River on the east and the South Carolina border on the west. It encompasses several oceanfront communities and towns including Sunset Beach, Ocean Isle Beach, Holden Beach and Caswell Beach just to name a few. If you're considering moving to Brunswick County you're probably doing so because of its oceanfront cities and towns. There are very few and far between residential communities and north of the ocean until you reach Highway 74, which is outside of the Brunswick County area. Wilmington is one of the largest cities located on the border of Brunswick County and New Hanover County.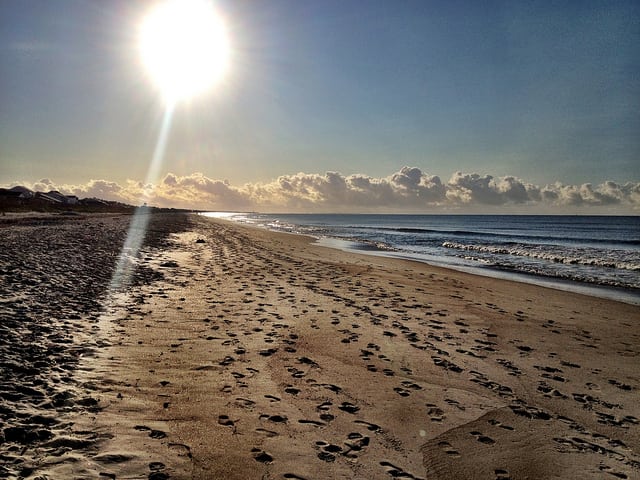 Demographics
The total population is about 110,000 residents with the median age of 48 and a median home price of about $185,000. Nearly 63% of the population is married with a 6.3 unemployment rate, the same as the national average. Compared to the rest of the country, Brunswick County's cost of living is about 4% higher than the US average and since the year 2000, the county has had a population growth of nearly 48%. There are approximately 47,600 households throughout Brunswick County and 48% of residents fall between the ages of about 25 to 34 with only 18% under 18 and 23% over 65. There are active adult communities throughout Brunswick County but primarily are located in Wilmington and several adult communities are closer to Myrtle Beach, which is actually in South Carolina.
Although Wilmington is the largest city in the area, smaller coastal town such as Sunset Beach and Holden Beach have their own small town charm, and rustic home meanness. There are small shops, restaurants and if you markets in between but you won't find the large, box stores or major markets except for in places like Myrtle Beach or Wilmington.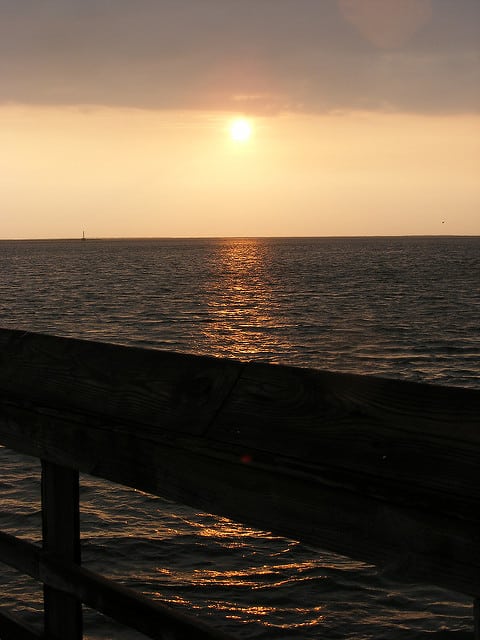 If you're looking for some of the best beaches in the country, Brunswick County certainly has a lot to offer. Oak Island, Ocean Isle Beach and Bald Head Island are just a few places known for having some of the best beaches in the country. Many of these beaches also have a great family-friendly atmosphere where you can bring your dog, throw catch with the kids, beach, or simply enjoy the beautiful sunshine and fresh, crystal blue waters.
Brunswick County also is considered a golf lover's paradise with over 30 championship courses throughout the county. It's been lovingly referred to as North Carolina's "Golf Coast" as there are legendary courses designed by Arnold Palmer, Dan Maples and Fred couples just to name a few. There are private championship golf courses as well as public courses with all pars and all challenges in between.
Brunswick County is also rich in history with numerous historical sites to explore, discover and learn about. Places like St. James Plantation, Fort Anderson and Brunswick town and many smaller communities located just off Cape Fear River off Route 133 to Southport provide a historical look back in time.
Oak Island was named #13 is one of the best towns in North Carolina. It got top scores for fun things to do, easiest commutes, education, low crime, outdoor health, fitness and activities in beautiful weather. Read more: Best Things to do in Oak Island
Boiling Springs Lakes, a small community located in central Brunswick County also made the list of some of the best places in the county. This is easily accessible along Highway 87 and was given top marks for housing, education, activities, weather and low crime.
Brunswick County is known for some of the best beaches, great weather and golf, superb Intracoastal Waterway boating from some of the many cities along the coastline, shopping, top medical care and fantastic history. These are just a few of the reasons why this County makes a great place to call home, vacation or retire.
For more information feel free to browse the website or contact our office today for a list of homes and properties in any one of the specific cities, towns or communities.