Vaulted ceilings are one of the features that many sellers will try to highlight, and many buyers try to search for when purchasing a home. While they do indeed add a touch of luxury to many spaces, what exactly is it about vaulted ceilings that seems to draw so much attention, and is it worth it?
As with nearly all things there are a few pros and cons that are associated with the feature of high ceilings, however it seems that in many cases, at least for the majority of buyers and homeowners, the pros outweigh the cons significantly.
Pros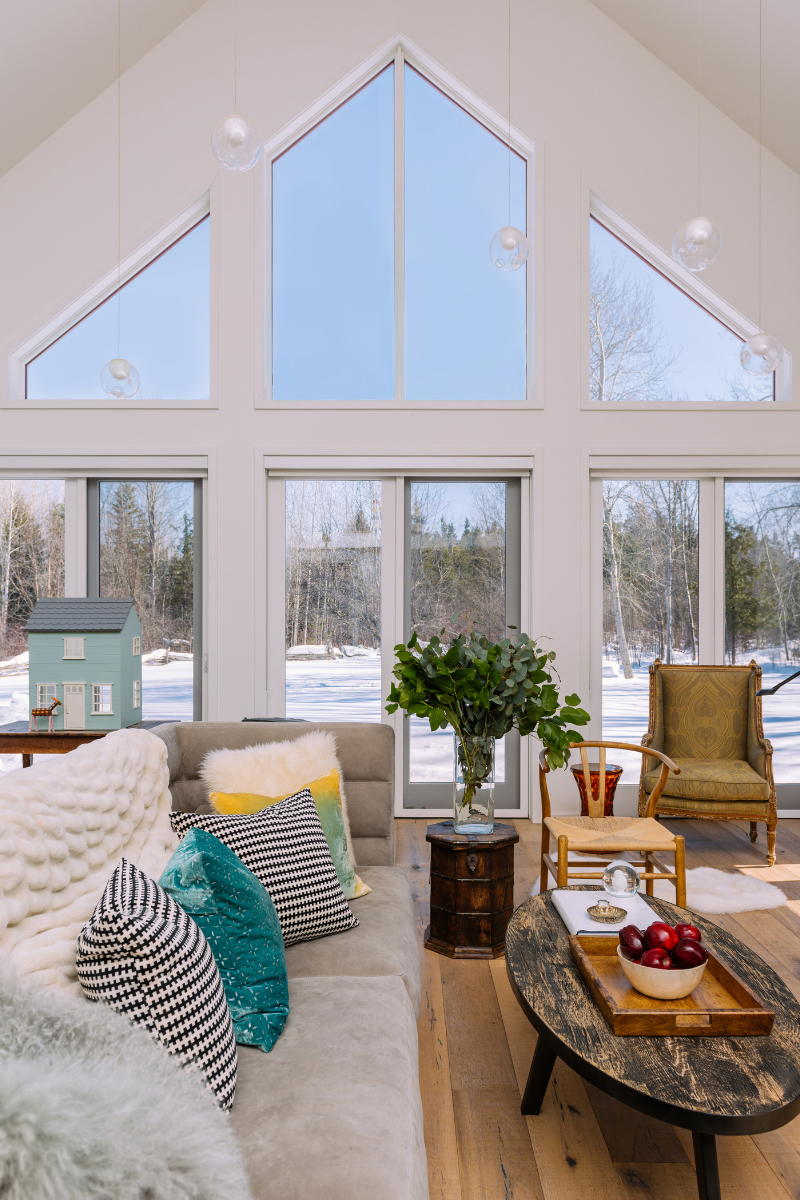 While everyone has their own opinions when it comes to pros of Vaulted Ceilings, we will try to stick to the two main reasons that are most popular among both homeowners and buyers. First is simply space. While vaulted ceilings in no way adds additional square footage to a home, they help to create an illusion of the space being bigger and more open which can make even a smaller room feel quite large.
Related: Space Saving Hacks for Small Homes
Second, while not in all cases, oftentimes vaulted ceilings are accompanied by oversized or large windows which allows for your home to maximize the usage of natural light, creating a brighter and airier ambiance which can leave your home feeling more open, crisp, clean and inviting to both yourself as well as guests, friends and family.
Cons
Really there are only two cons when it comes to vaulted ceilings, and they don't seem too drastic. First, for some they feel that vaulted ceilings can cause a lot of dead space and wish that instead of vaulted ceilings, the space was used in a way where it could be accessed as a loft, additional bedroom, storage, etc.
Second is simply the height of the ceilings causing hardship for many homeowners. Whether there is a window that is too high to reach for easy cleanings, or cobwebs and dust that settle into the upper corners or peaks of the ceilings, with the height it can make routine cleaning more difficult, especially for those who are not comfortable using ladders.
Related: Renovation Mistakes to Avoid
Whether you are in the market to purchase a new home, are a homeowner looking to renovate, or simply trying to stay on top of today's Real Estate Trends and Designs, Vaulted Ceilings are a timeless feature that has remained coveted over the past few decades and is foreseen to remain at the top of many buyer's wish lists.
If you're currently searching for a new home, are ready to sell your home and are in need of an experienced seller's agent, or if you have any questions regarding Carolina Real Estate, please feel free to contact our office at any time.
Additional Tips for Buyers