Many people believe that bigger is better and this still rings true when it comes to the real estate world. Large estates and properties with formal dining rooms are often thought of as coveted properties, and while this is true in some cases, many buyers and homeowners love the charm of a smaller estate. While smaller homes bring a cozy "at home" feeling, oftentimes the issue you will face the most is the lake of space and storage. This is why using every inch is key when purchasing real estate that is on the smaller end of the spectrum.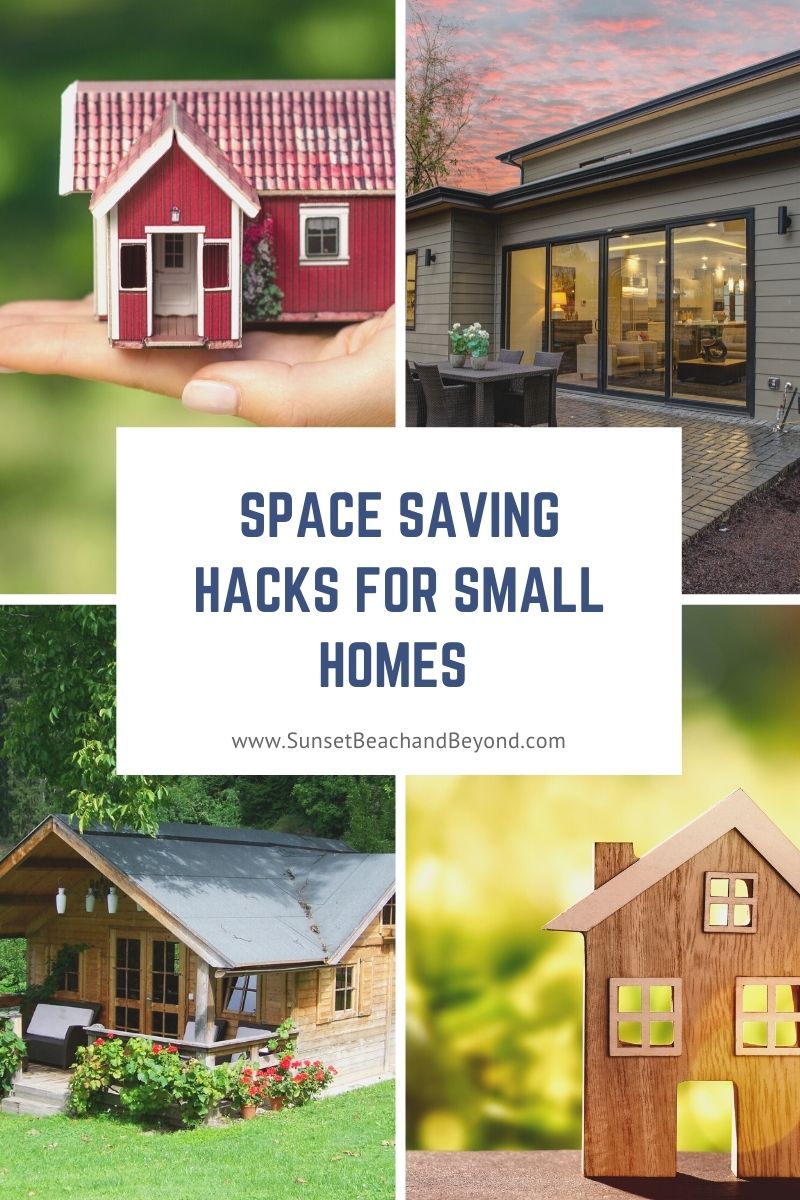 For homes that have a staircase, there is a jackpot of space just waiting to be used beneath the stairs. Whether you use it as a small coat closet, built in shoe racks, pull out storage drawers, or choose to make a built-in reading nook, the potential is endless. Oftentimes the staircase is overlooked for the storage and design features it may offer, so be sure to use your imagination when touring homes with stairs as they add unlimited potential.
Related: Home Repairs and Upgrades – What to do When
Lack of cabinet space? No problem! It's no secret that our spice cupboards are generally unorganized and take up a lot of space, so try something new to allow for ample storage for your dishes and kitchenware. You can either build shelving and racks on the sides of your cabinets to house your spices and seasonings, or you can go with a more modern approach and install a magnetic backing to the ends of your cupboards or even the side of your refrigerator for your spices to attach to. By adhering a small magnet to your spice bottles, you can easily forgo the traditional spice cabinet and have a super upscale looking magnet board that is home to your spices and seasonings.
Related: 5 Ways to Get Your Real Estate Offer Accepted
It is fairly common for people to purchase benches or storage caddies that sit on the ground; however, people rarely use the vertical space within a home to help with storage needs. Don't be afraid of tall storage systems as they can potentially double the storage potential within your home. There are dozens of different storage options that will use up all the wall space you desire, from command walls with different cubbies to house all your papers and keys, to built-ins that scale from floor to ceiling, and even storage options that hook into studs within the ceilings to truly maximize space. With a little imagination, and the proper use of "dead space" within the home you can transform your small home into an organizer's paradise.
If you're currently searching for a new home, are in need of a qualified seller's agent, or have questions regarding the current market or real estate within the Coastal Carolina areas, please feel free to contact our office at any time.
Additional Advice for Small Spaces"