When judging a place to live, it is always best to weigh the pros and cons of any choice you happen to encounter. To weigh both is not to pick more cons than pros or pros than cons, but to counter a balance between the two to make an accurate decision of whether or not you can live with both or either. The same can be said for researching a new town before you pick up and move, whether is it a town next door to the one you live in or a town across the country. Below are some pros and cons, neither negative nor positive of living in Sunset Beach, and what to know about the area.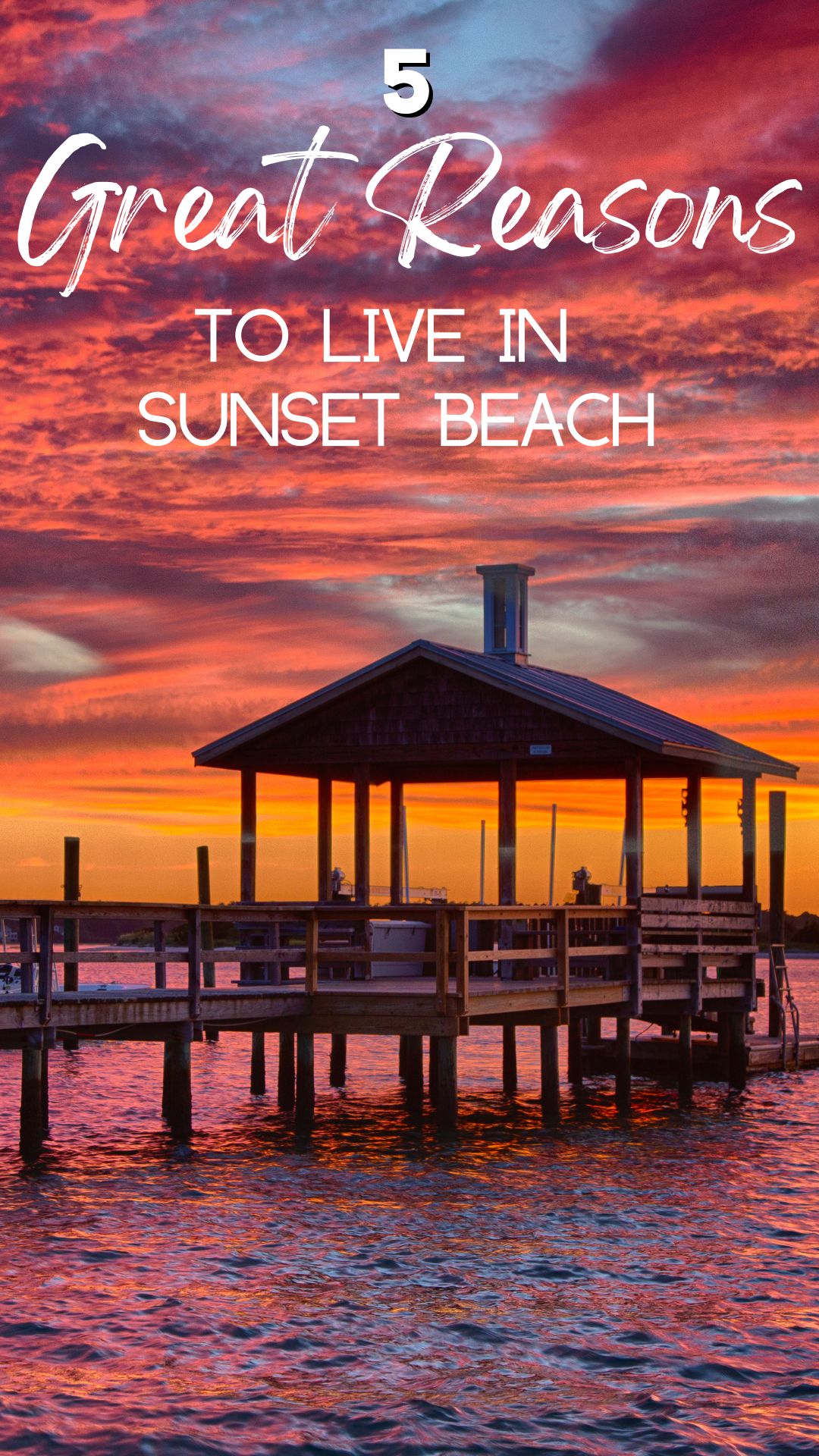 A Summary of the Pros and Cons
Pros:
Livability
Cost of Living
Crime
Education
Low Poverty Rate
Cons:
Living in Sunset Beach
Located in the county of Brunswick, Sunset Beach is a tiny town located in the state of North Carolina. There is a consistency in the small number of people moving into Sunset Beach. To live in Sunset Beach is to embrace the sparse suburban feel, a pleasant mix between rural areas and large suburban areas with far more space for a tight-knit community and the flow of money. But the real question is, is Sunset Beach, North Carolina a good place to live?
A Great Place to Live
With a great rate of education, crime cost of living, and diversity, Sunset Beach has much to offer a great variety of people. This city, though tight-knit and not as largely populated as many might prefer offers what any city can: it provides what its residents need and want.
Factors of Great Living
There is much about what makes a city a great place to live, one of the most important being affordability. The overall cost of housing should not cripple someone financially. Another great factor to consider is job availability. A city with much to offer should have a healthy variety of jobs to choose from, offering to a diverse group of people. Safety is a must for any city you choose to live in, a place where you can feel comfortable walking around during the daytime and nighttime, with a low crime rate. The amenities of a city are important factors; a variety of entertainment outside of the home including restaurants, bars, and other kid-friendly places to go is a great plus living in the area.
Details of Pros and Cons
The pros of living in Sunset Beach are explained:
Livability– The score of livability in the small city of Sunset Beach is above average. A livability score takes into consideration education, crime, cost of living, and residents' happiness, taken and calculated in statistical models.
Cost of Living– Cost of living is a significant consideration in choosing where to live, with the cost of living in Sunset Beach lower than most cities in other states. The overall housing cost of average housing, utilities, grocery items, health care, and transportation are less expensive than other states on a federal level.
Crime– Crime rates are significantly lower in Sunset Beach than in other sparse suburban areas, a significant pro when considering moving to the area.
Education– Education in the area is high ranking on both national and statewide levels compared to other cities. Of course, to rate education, one must take into consideration the factors that grant such a high rating. Public school graduation rates, enrollment rates, teacher and student ratios, and student and parent reviews all filter into why Sunset Beach has such an outstanding ranking.
Low Poverty Rate– The average poverty rate in cities in America is between 10-13%, with Sunset Beach falling below this.
The cons of living in Sunset Beach are explained:
Population Size– With a population in Sunset Beach of 3,826, residents consider the area very small. Economic surveys show that living in a small town versus bigger cities shows worse conditions.
Who Resides in Sunset Beach?
The median age in Sunset Beach is 66 years of age. A typical family is an average of 2.3 people, including children and parents. Sunset Beach ranks 6,792 as an average diversity and ranks 217 on a state level. According to the American Community Survey and the US Census below are the data sources.
Median Age: 66.1
Average Family Size: 2.31
% of People in Poverty: 5.1%
Female Residents: 52.9%
Male Residents: 47.1%
Think Sunset Beach might be your next destination? We'd love for you to love it just like us! Start searching for all Sunset Beach real estate here or just call us and we can offer a list of great listings that meet your search criteria!
More Great Stuff on Sunset Beach!