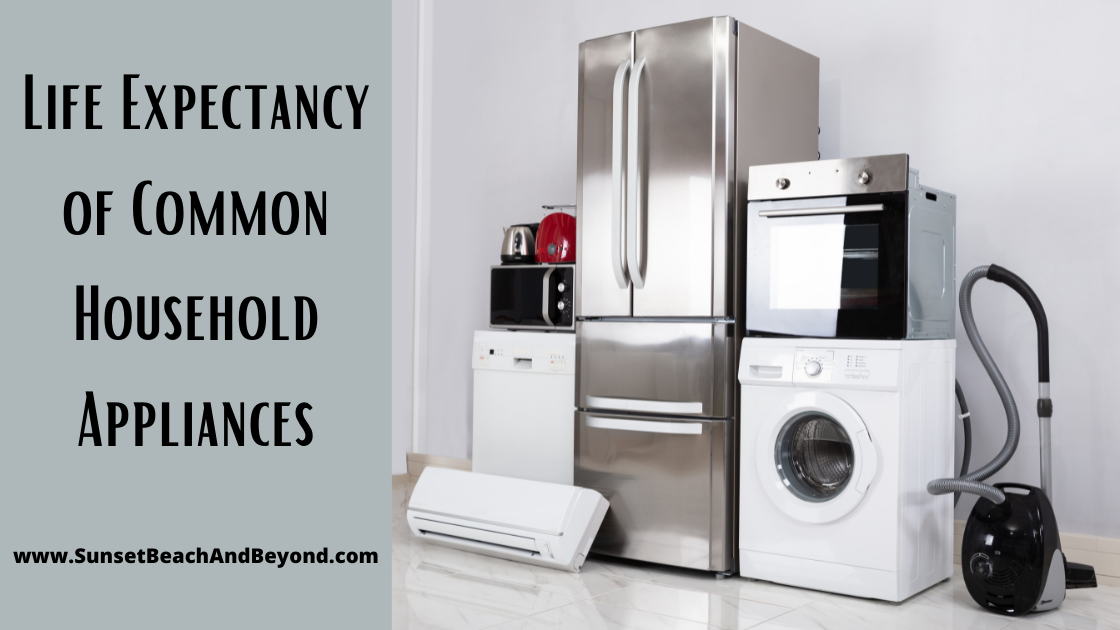 There is nothing worse than buying a new home only to have all the household appliances go out months, or even weeks after you've closed escrow. Whether you're planning to purchase an existing home or are hoping for a new construction home, understanding the average life expectancy of your household appliances can help you plan and budget for needed maintenance and repairs. 
Related: Should You Buy a New Construction Home? Here's a Few Perks
Range
One of the household appliances that has the longest life expectancy is your range. Regardless of whether your range is gas or electric, you can generally plan for it to last anywhere from 13-15 years. 
Fridge/Freezer
Your fridge and freezers are one of the most durable, and heavily used appliances within your home as they are running 24/7. Because these appliances are constantly in use, they are hardworking and naturally, one of the most expensive appliances you'll own, lasting anywhere from 10-15 years. 
Microwave
Microwave ovens have one of the lowest life expectancies and generally only last 6-9 years, which can lead to regular replacements, luckily a microwave is also one of the more affordable appliances to replace. 
Oven
One of the longest lasting appliances, ovens can provide years of use. Electric ovens last on average 13 years, whereas gas ovens generally last 15 years. Much like with other appliances, with proper cleaning and care, you can not only lengthen the life expectancy, but also the functionality of your oven. 
Dishwasher
Pending on how often you run your dishwasher, as well as how gentle you are when loading it (to avoid bending or breaking prongs) this is one of the household appliances that you can easily extend the average life expectancy on, however, the average is generally between 9-10 years.
Washer and Dryer
Surprising to many, even if you buy your washing machine and dryer at the same time this doesn't mean that they will need replacement at the same time as their life expectancy is different. For washers, 10-11 years and dryers 12-13 years. 
Related: Are Home Warranties Worth It?
HVAC Systems
Another large ticket item when it comes to replacement is your HVAC system, while these systems do generally last between 15-20 years, they are quite costly to replace which is why regular maintenance and cleanings are vital to the systems life expectancy and functionality. 
If you're currently searching for a new home, are ready to sell your home and need a qualified seller's agent to assist you, or if you have any further questions regarding Carolina Real Estate, please feel free to contact our officeat any time. 
Additional Tips for Buyers