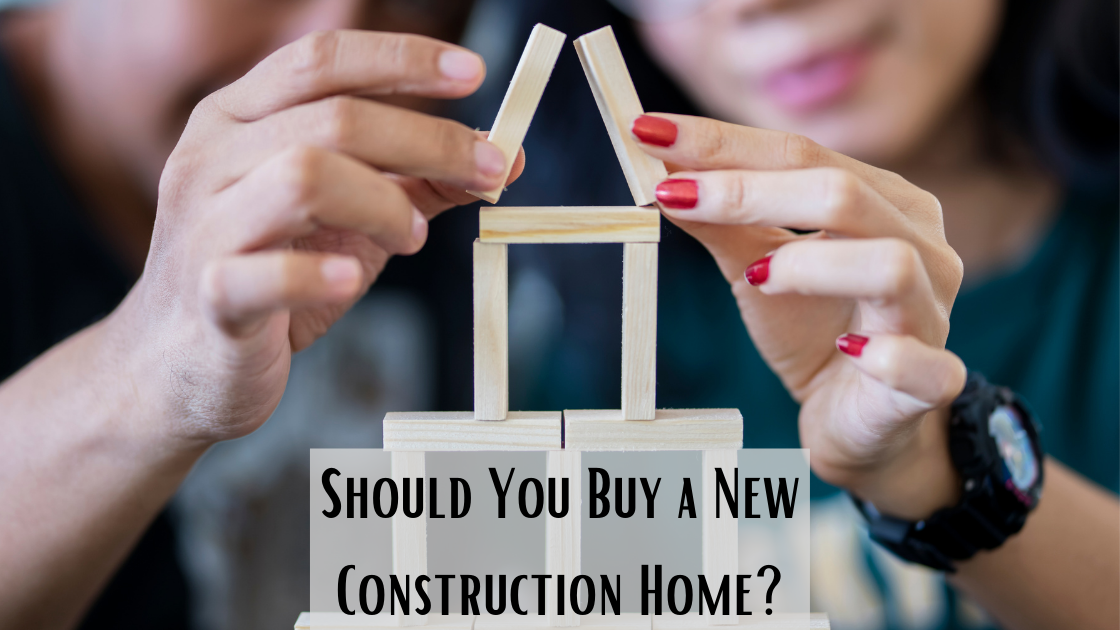 Now more than ever, there is an influx in new construction homes. While the housing style has been growing in popularity across the country, with more and more developments starting construction, many buyers are starting to prefer to purchase a new build to try and avoid the competitive market and bidding wars. While you may still face some competition, there are many different perks that play a role in making the ultimate decision to move forward with buying a new construction home.
Related: Should You Wait to Buy a House Until You Have a 20% Down Payment?
It's Brand New
Easily one of the biggest perks is that the home is simply new. When buying an existing home many buyers will hire a cleaning company in an effort to make the home feel "clean" however there's just something about knowing that you're the first people to ever occupy the home that makes it feel extra special.
Customize, Customize, Customize!
Have you ever dreamt of building your own home but don't know where to start? Luckily when choosing a new construction home, especially within a master-planned community a lot of the hard work is done for you. Simply choose the floor plan and lot, and voila! You don't have to try and understand the blueprints, or research builders and materials, simply say, "good to go!" In addition, the customization options allow you to easily upgrade and customize your home without having to think about the difficulties of installation, making your home unique and one of a kind to fit your personal tastes without the added stress of construction.
Related: Exploring Sea Trail Plantation in Sunset Beach
Updated and Energy Efficient
Have you ever gone to plug something in only to find that there isn't an outlet anywhere close by? When it comes to new construction homes you are sure to find ample outlets, conveniently placed throughout the home to ensure that the home is equipped with enough outlets to accommodate today's appliances, electronics, etc. Additionally, many new construction homes are highly energy efficient, whether with solar panels, energy efficient windows, whole house fans, smart appliances, etc. your energy bill will generally be lower when choosing a new construction home vs. an existing home.
Immediate Maintenance and Repairs
Unfortunately, nothing is perfect, however, the chances of immediate repairs or maintenance is extremely minimal when purchasing a new construction home, and most times, even if a problem should arise, it is covered by a new home warranty which allows you to rest easy, knowing that the roof won't need to be replaced in a few years, the electrical is outdated, etc.
Related: The House is New, Can I skip the Home Inspection?
If you're currently searching for a new home, are ready to sell your home and need a qualified seller's agent to assist you, or if you have any further questions regarding Carolina Real Estate, please feel free to contact our office at any time.