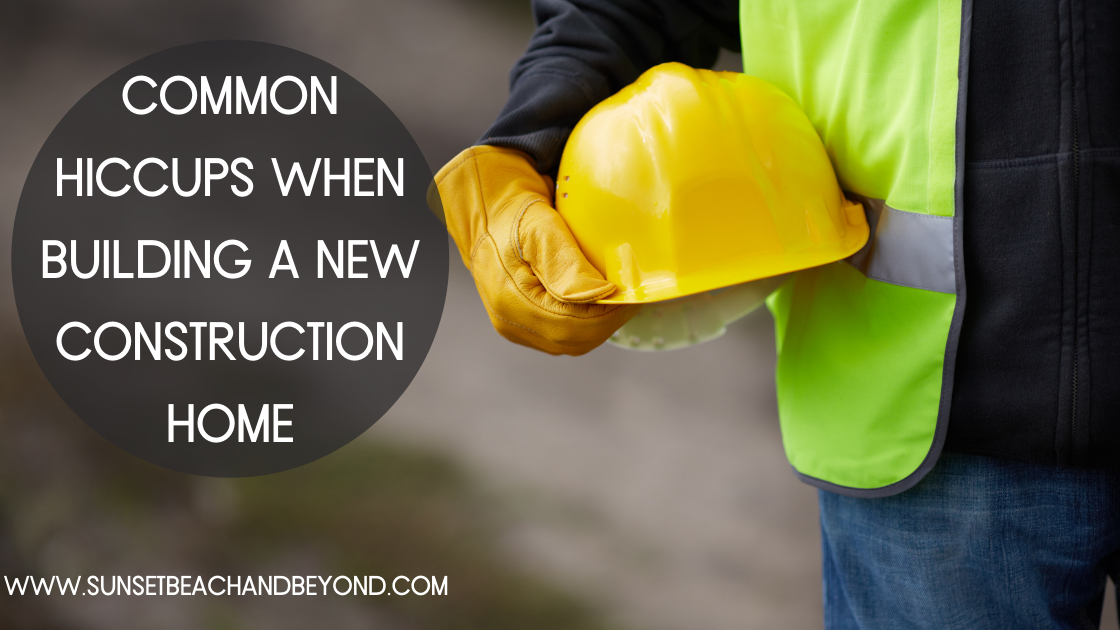 It seems that more and more new construction homes are popping up across the nation and with so many master-planned communities that seem to boast true resort inspired living, it's easy to see why new builds have become such a desirable option among buyers. Unlike building a custom home on your own, when choosing to purchase a lot within a new development, or a new phase of an existing development, nearly all the work is done for you.
Related: Thinking About a New Construction Home? Don't Forget These 4 Things
The builders are already hired, plans are already approved by the city, etc. which means all you must do is select your lot, pick a few finishes, compare upgrade options, and then with a little patience, you can move into your new home. Seems simple, right? While in many instances it is indeed a painless experience, there are still a few different hiccups that you can easily run into which can delay the build, and ultimately, might push back your completion/move in date.
Weather Conditions
No matter how strict of a building schedule your home builder's may have, unforeseen weather can throw a huge wrench in the timeline of your home's completion. Even just one day of severe weather can set the crew back more than a week pending on rainfall, wind, etc. as it can either cause damages, or the equipment is unable to perform properly until the ground has fully dried and can withstand the weight of machinery and equipment. 
Supply Shortages
Unfortunately, we aren't' the only ones who might see supply shortages at the local home improvement stores and many builders may also run into shortages on building materials. Should this problem arise, your builders may be stuck waiting for the needed supplies to move forward with the build.
Human Error
We are all only human after all and mistakes do happen. Whether a small mistake, or large, pending on the severity of the error that is made, the construction crew may have to delay your move in date to properly fix and mistakes that were made.
Sloppy Paint Jobs
As one of the last finishing touches prior to moving in, oftentimes the construction grade paint job may be left a little sloppy. In this case you may require additional painting or touch ups prior to moving in, and while this won't delay you drastically, you may have to wait a few extra days for the paint to dry prior to moving in.
Related: Exploring Sea Trail Plantation in Sunset Beach
All hiccups aside, it is important to remember that there are risks involved in all home purchases that could potentially delay your move in date. Whether due to one of the above-mentioned scenarios, or a problem found with an inspection of an existing home, the trick is to try and be aware of potential problems before they arise to help you plan accordingly.
If you're currently searching for a new home, are ready to sell your home and need a qualified seller's agent to assist you, or if you have any further questions regarding Carolina Real Estate, please feel free to contact our office at any time.
Additional Tips for Buyers