Whether it's a permanent home, final destination, second home or as in Linda's case, a vacation home, finding the right agent to find you exactly what you want takes experience as well as education. We were so excited to be able to help Linda find her perfect vacation home.
Consider yourself lucky if you have found Frank and Karen Baker as your Realtor in the NC/SC area. I met them in 2006 and maintained contact as I pursued our vacation home search in NC. In 2009 they helped us find our condo and now are currently assisting us in looking for a house in the Sunset  Beach area. Frank and Karen have a knack for providing a warm welcome to all their clients and make the real estate search exciting and non stressful. They know the area extremely well and provide valuable insight into assisting in your real estate decision. Put your search in their hands and you wont be disappointed!!!
Because we work as a team, we can help people from all walks of life looking for any type of home throughout the Sunset Beach North Carolina and surrounding areas. Whether it's a condominium, townhouse, seaside cottage, or simple residential home, helping folks like Linda and her husband find the perfect vacation property was easy.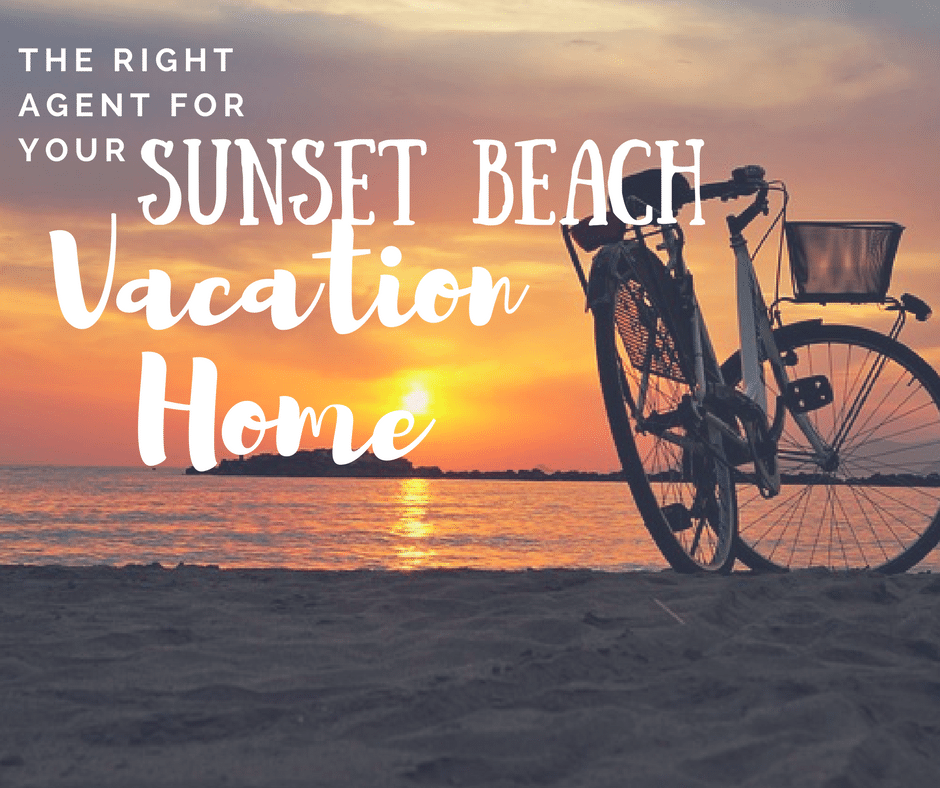 Related: 4 Things to know before purchasing a vacation home
Again, it really comes down to education and experience. We know the Sunset Beach area so regardless of what you're looking for, we can tell you exactly where to find it. Perhaps it's a home on the Intracoastal Waterway with beautiful water views and access. Maybe it's oceanfront property with that traditional North Carolina style and architecture. Maybe it's a condominium or townhouse close to amenities and within walking distance to local shops and restaurants, or, maybe it's a golf course home with beautiful views of the green and membership access.
More: How to pick the best Sunset Beach Realtor®
We would love to have the honor of being your next real estate agent in Sunset Beach. Start your online search on our website, which updates every hour. Browse the listings for free or simply contact our office and we would love to offer you a personalized list of all the homes that meet your search criteria and budget throughout the area.