Once you've found the home you want to stay in, well, pretty much forever, you may want to make some permanent changes to the property so it suits your lifestyle for years to come. Of course, this all depends on your age when you buy the home too. You may not want to be installing a stair lift if you're in your 30s but it might be a good idea if you're in your 60s. You may not need it now, but if you have a 2-story home, this can alleviate some pains and hazards later on. 
But regardless, there are some great projects that you can do to love your home and make it super convenient for you for years to come.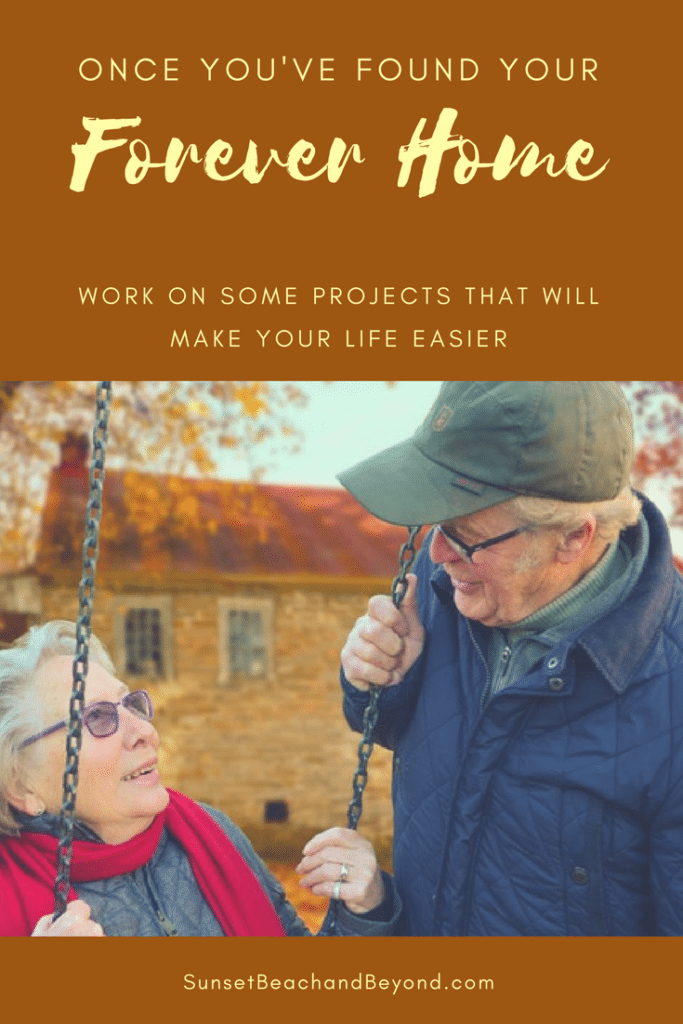 #1. Curbless shower.
This can cost up to $10,000 but the benefit is amazing. A curbless shower allows you to walk in and out without stepping over a large threshold. It opens at the floor space for easy maneuvering and can also help the eight the cramped feeling if you need someone else in the shower with you. You might also consider a rolling shower chair or an installed fold-down chair for easy showering.
#2. Decorative grab bars in the bathroom.
While you're already in their, consider installing some decorative grab bars the blend into your bathrooms design and avoid that hospital. These can hold your weight but have decorative details such as a shower rack or shelving. It adds just another level of safety to a sometimes slippery room.
Related: 5 Best things to living on the Intracoastal Waterway
#3. Pullout shelves in the kitchen.
You certainly don't need to be retirement age to enjoy this feature. This can cost anywhere from $1000-$2500 and it creates pullout pantry shelving system for easy access. These pulldown shells and upper cabinets and pullout shelves in lower cabinets can help you reach all of the items safely and effectively without the risk of climbing on a stool, letter, or kneeling on the floor. (And the bonus is you won't forget what you've put into the back of the cabinet).
More: Necessities to furnish a guest house
#4. Add drawer pulls and knobs to cabinets and drawers.
A lot of homes were built in the 1980s and 1990s without any hardware on the kitchen cabinets and drawers. It can be harder to grasp the cabinets as you get older but regardless of your age, having a solid knob to hold on to within easy open and close system for drawers and cabinets will make everyone's life easier. This can cost up to about $300 depending on how many cabinets you have.
#5. Add LED canister lights.
Mood lighting with lamps and small light fixtures may not cut it as we age. Simply installing rows of LED canister lights running lengthwise on each side of the room can add a lot of light and brightness to the space.
#6. Eliminate thresholds and stairs if possible.
Replacing the front steps with a ramp can make it easier for just about anyone to access your house. You might also consider eliminating the door threshold as it can create a tripping hazard. To remove the threshold, give the door a retractable bottom that seals when the doors close and lifts when the door is open. You can activate the device and open the door with just one finger and is considered a small project of around $400.
Read More: Inexpensive Ways to have the Look of a High-End Home
Of course, the longer you live in the home the more you make it your own. There are always tips, tricks and things you can do to make a home truly your own but these are some easy projects you might consider, especially if you plan on being in the home far into your golden years.