If you're planning on buying a vacation home, second property for residents in Sunset Beach or any of these beautiful coastal towns, you will probably want to furnish it so you don't have to bring a lot of things from home or so that it is set up for rentals. Here's a great list of items to consider when furnishing a new home, guest house or vacation rental.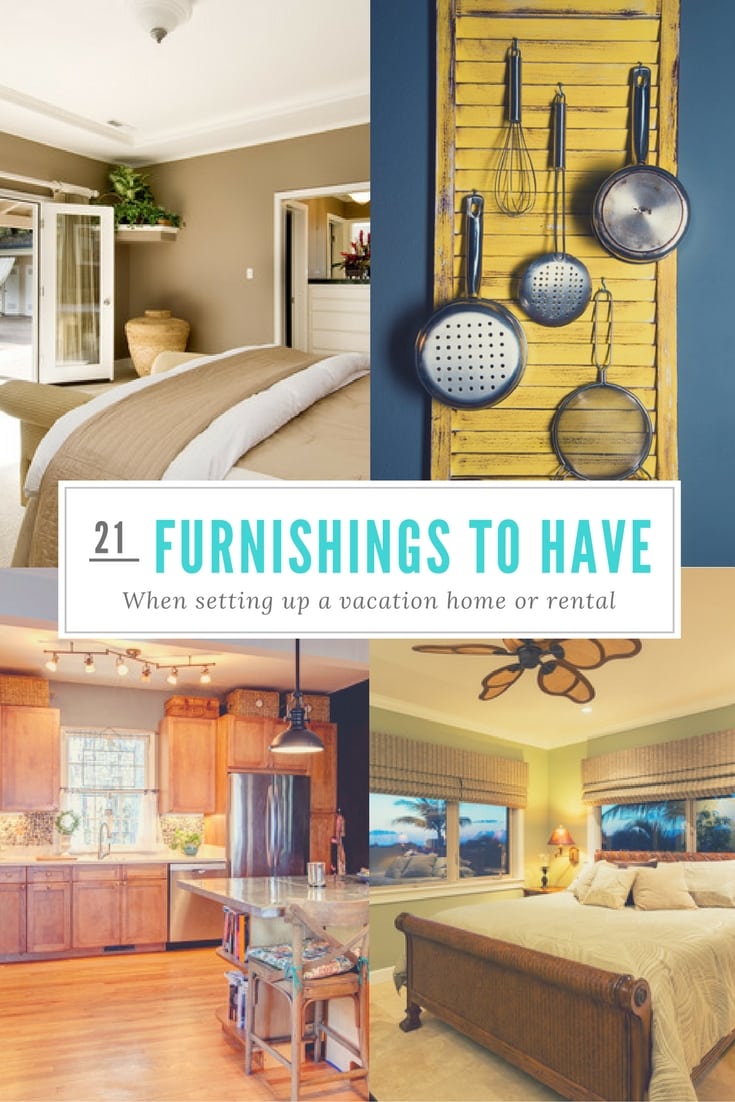 Pots and pans – a cast-iron pan is a must and it's a great item to use that will last forever and can be passed down.
Chefs knife – this can also include steak knives, utensils and serving utensils.
Mugs and glasses – you might also consider wine glasses and plastic cups that can be taken to the beach.
Serving bowls – this also includes plates, bowls for serial and serving platters.
Cutting board – by providing three silicone mats, one for chicken, one for meat, and one for vegetables, they can tuck away easy and store flat.
Toaster oven – This makes a great addition as you can not only cook toast but just about anything else without turning on the oven.
Coffee maker – don't forget the filters.
Utensil organizer – these organizers also were great for a variety of drawers such as junk drawers that hold pens, paper, staples etc.
Food storage containers – don't forget the lids and a good collection of Ziploc bags, foil, saran wrap and parchment paper are also good to keep on hand.
A good mattress – in addition to a bed frame and maybe even a headboard as well. You want to get a good mattress that is supportive and can handle the sometimes roughness of a rental. Don't forget linens, pillows and pillowcases.
Nightstand – you're going to need some place to put your alarm clock, book, a glass of water or lamp.
Full-length mirror – trust me, once you have one you will know what you ever did without it.
Inflatable mattress – because you never know who's going to stay over.
Sofa – Don't forget the couch, a couple of chairs, and somewhere comfy lounge around, watch TV or catch up on your favorite book. Furnish your home with cozy spots. Remember, this is a beach home so comfortability is key.
Desk and office chair – even though you may not plan on working while on vacation, having some place where you can catch up on a few emails or enjoy some social media is always in good form.
Framed artwork – what kind of theme or decoration do you want to portray in the house? If you're going with a beach theme simply for a drive to seaweed or shells can be a cheap and easy way to bring the outside in. You don't need to spend a lot of money on art; some of the neatest art pieces we have were designed and framed by our grandkids.
Plants – that this is a tricky one because if you're not going to be at the house all the time plants that require water a lot may eventually die. So, look for air cleaning plants such as spider plants, succulents, plants or cactuses that can spend a few days or even a few weeks without needing water.
Lighting – each room may have its own overhead lighting but you want lamp here or there to add ambience, warmth and focused light.
Blankets and towels – you never want to have a shortage of blankets and towels, especially if you live near the beach. Find a blanket at least 50 inches long that can be easily thrown over the couch, folded up into the linen closet or easily access when needed.
Bath mats and rugs – Depending on what type of flooring you have you may need to get some rugs in the living room or down the hall to give each room a little more warmth. You may also want to get some bath mats for stepping out of the shower or for comfortability on your feet in front of the mirror.
Cleaning supplies – don't forget a plunger, glass cleaning solutions, rags, microfiber towels, antibacterial sprays, and soap.
These items will furnish a house making it ready for you, a renter or anyone coming to visit.
Still looking for that perfect beachfront house? Contact us today for information on homes and real estate currently for sale along the North Carolina Shores.