Decorating your beach house shouldn't be an arduous chore but a fun and uplifting experience. Most people choose to deck out their oceanfront home in natural design and setting but remember, it's your house, you do what makes you happy and for many, that could mean an eclectic style and creative spirit. Here are some fun and easy beach house decorating ideas.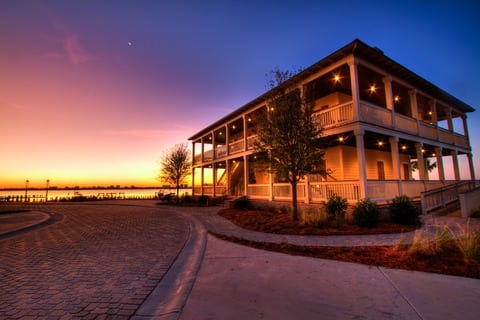 Open and Airy Porch
If your home allows for it,  deck out that porch with a great seating area, table, and lots of great pillows. If you have a porch you might consider closing it in to still enjoy the porch area on inclement days. 
Water-friendly materials
If you're right next to the beach or waterway chances are you're going to bring some of the beach in the house with you. Make it easier by using water-friendly materials. Rattan, wicker, and bamboo pieces give a beach-feel and are easier to dry and keep clean. 
Thinking of selling? Use these staging tips
Blues work
A blue themed home is a natural when talking nautical design. Hues of aqua, blue shutters, and turquoise accent pieces add the beach feel throughout the house. 
Color pops
Accents of other colors really pop as well, especially if they are nautical themes. Color boats or pictures of boats, lighthouses with red accents, add unique charm to your beachfront home.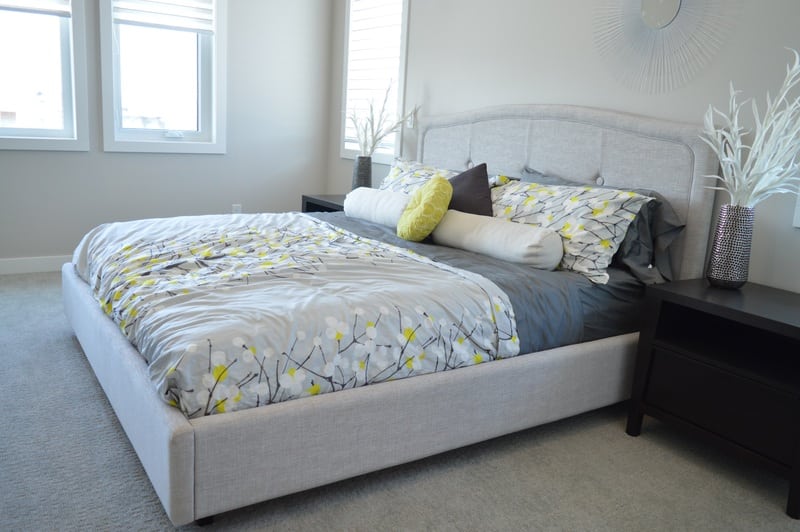 Pastel and Headboard accents
Nothing screams beach cottage more than pastel trellis headboards and crisp white sheets. The bedrooms are easy places to add all your beach-themed colors and designs. 
Flags
Flags are your friend! There are so many great flags that make amazing decorations. You can frame them, hang them inside or outside, and make major statements with them like using them as a headboard.
White, White, White
White walls, white sheets, white trim and then a splash of colorful Adirondack chairs make a beach statement like no other. 
Best Thing about living on the Intracoastal Waterway
Hooks
Hooks are also your friend in your beach home. Think of all the things you want to hang up; towels, hats, jackets, beach bags, sandals and anything that allows for a hook. Trust me, you'll use them!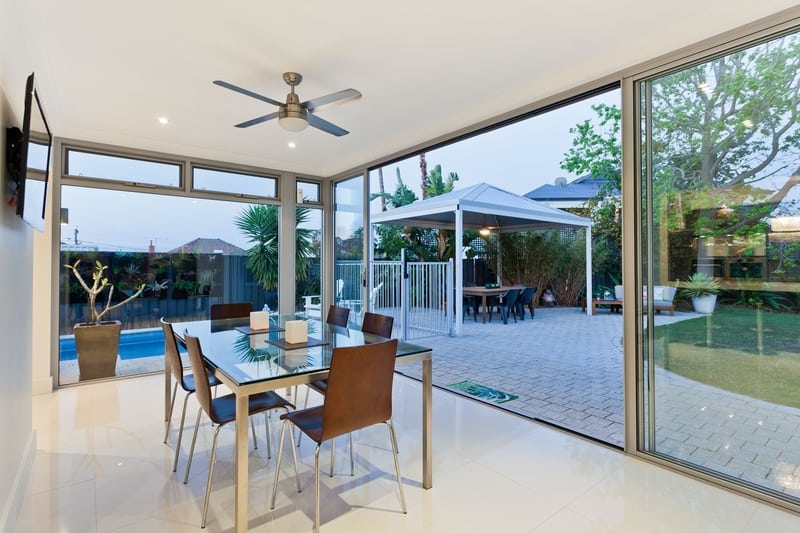 Outdoor Cook Space
A beach house is all about bringing the outdoors in and sometimes the indoors, out. Set up an outdoor kitchen area with seating, a place for a fire pit or fireplace, cooktop and tables or counter space to share good times and good food and drinks with friends. 
Make the Most of the View
Do you have a view? Utilize it by opening windows, taking down walls (I know that's a biggy) and really letting the outside shine in. Create seating spaces in front of tall windows to read and enjoy the view. This may also mean minimizing not-as-exciting views like covering windows that face a busy street or other undesirables and just focusing on the good views.
Room for Company
Having a beach house is also about sharing it with others. Set up a guest space that focuses on the benefits of living by the sea. White shiplap walls, crisp, clean linens, open and airy spaces and a seating area when guests want to just relax in their room and enjoy the space. 
Enjoying your beach house is easy but it can be even easier with a few of these little decorating touches. Still looking for that amazing beach house? Give us a call. Or start your online search here for all North Carolina beach homes. We'd love to help you find your perfect oceanfront property.