Along the Brunswick Islands are many small towns with oceanfront properties but is there a difference between oceanfront and beachfront?
They are often used simultaneously to refer to  a home along the ocean but they can mean different things to appraiser, tax assessors and real estate agents.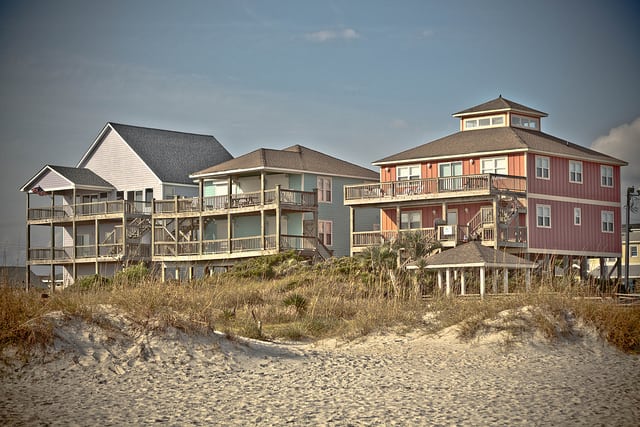 Oceanfront 
An oceanfront property is usually directly along the coastline of an actual ocean. Sometimes gulf homes may also be classified as oceanfront but usually we are talking the Atlantic or the Pacific Ocean without a bay, inlet or some other parcel of land out beyond the ocean. If a home is on salt water but on the inlet side, like the Intracoastal Waterway, we would usually classify it as waterfront or on the waterway instead of ocean front even thought it's on actual ocean water. 
Related: Investing in Oceanfront Property
Most oceanfront homes have beautiful views of the ocean without obstruction other than some beach grass. Most homes are built as to maximize the look and view of the ocean. Living rooms, patios, decks and balconies are positioned to take the most advantage of the oceanview. And of course, living on the Atlantic means we'll have the most sensational sunrises!
Oceanfront may also mean privacy. Some oceanfront homes may have beach access and be public so you may not have much privacy but then it comes down to the rights of the homeowner. Check with the listing on whether or not everyone and their brother can come traipsing across your beach.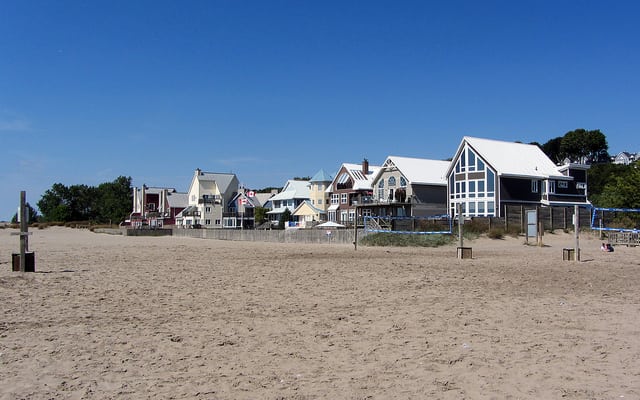 Beachfront
Beachfront can actually have several connotations. It can mean an ocean view or just a beachfront  access or close to a sandy beach. This could be on the gulf coast, waterway or even a large bay or sea. Some of the bays up close to Southport and Caswell Beach have homes along the beach of Cape Fear River but are not necessarily oceanfront homes. There are several beachfront homes along the Intracoastal waterway that we would not classify as oceanfront. Beachfront may also mean public access as well. The home may be close to the beach or offer access, but also offer access to the general public as well, making privacy something you say goodbye too.
Read more: 4 Tips to Buying a Beachfront Home
Both types of properties can offer great value to the homeowner. It can be a great investment and offer years of pleasure. So, what would you prefer? Oceanfront or Beachfront?
Images by Hector Alejandro &  Loozrboy Flickr