Right now is a great time to be investing in property. The markets are up all across the country and while many markets have certainly bounced back to pre-recession days, the rest are certainly on their way.If you're planning on investing in beachfront property whether for your own investment purposes, vacation property or rental investment, it's best to know as much about the property as possible and any situations or concerns about the process.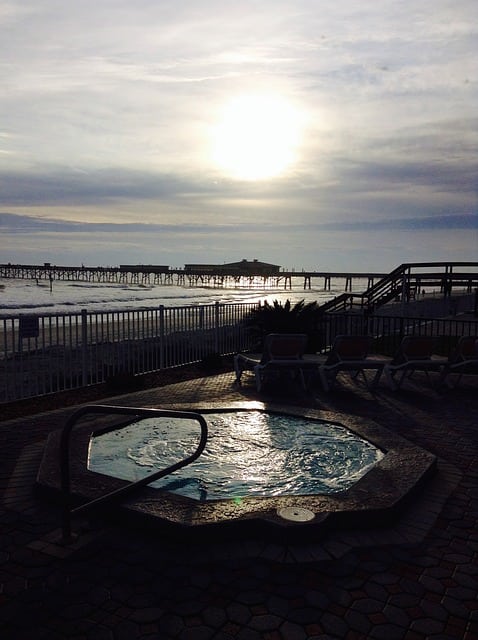 If you love the beach, you're likely to want to buy on or near it. The Sunset Beach and Brunswick County has beautiful options all up and down the Intracoastal waterway. But there are some issues and concerns to be aware of before jumping in. Here are our top tips for investing in beachfront property.
#1. Understand Insurance Costs
Insurance is going to be different for a waterfront home verses one far from the beach. Oceanfront is even more tricky as homes are subject to the harsh elements of the sea. Salt water and storms have the potential to wreak havoc on properties and you'll want to make sure you're covered, just in case.
#2. Will your home keep the perk it has?
What I mean by this is, will your home still have all the amenities and perks it had when you bought it when it comes time to sell or in the future? This means, are developments going up around the home, diminishing your view? Will the development cause an issue in the future? Does the beach have a tendency to erode causing problems for your beach access? Talk to neighbors about their concerns and make sure you have at least a good sense of where the area is going in the future. 
#3. Check for any and ALL water damage. 
Water damage is one of the biggest issues when it comes to beachfront homes. Not just from rain but salt sea spray, high tides, etc.. Make sure the previous owner has been vigilant in maintaining the property otherwise you might have a heap of problems to deal with once you own the home. Check the roof, foundation or stilts and make sure your inspector knows to check for these things as well. Choose an inspector that is proficient in waterfront and beachfront homes and properties, especially for your area. They should be able to tell if the home has been maintained properly or how you can prevent further damage in the future. 
#4. Financing
Financing a home that is not your primary residency can be more expensive. You will most likely need a conventional loan with at least 20% down if not more. Talk to your lender about the options and if you need additional coverage for homeowners insurance. Be as honest as you can about the property and your needs and you're more likely to get the best deal possible. 
Buying and investing in a beachfront home is a great way to vacation on the beach for less, all the while building your equity. But poor planning could cost you big time. Plan ahead, understand all the issues involved and you'll be enjoying your beach house for years to come.
Thank you to Don Payne with Vision Realty for his guest post this week. Visit Don's site for information on investing in real estate, financing and more. Contact us for information on buying a waterfront home on the coast in North or South Carolina!