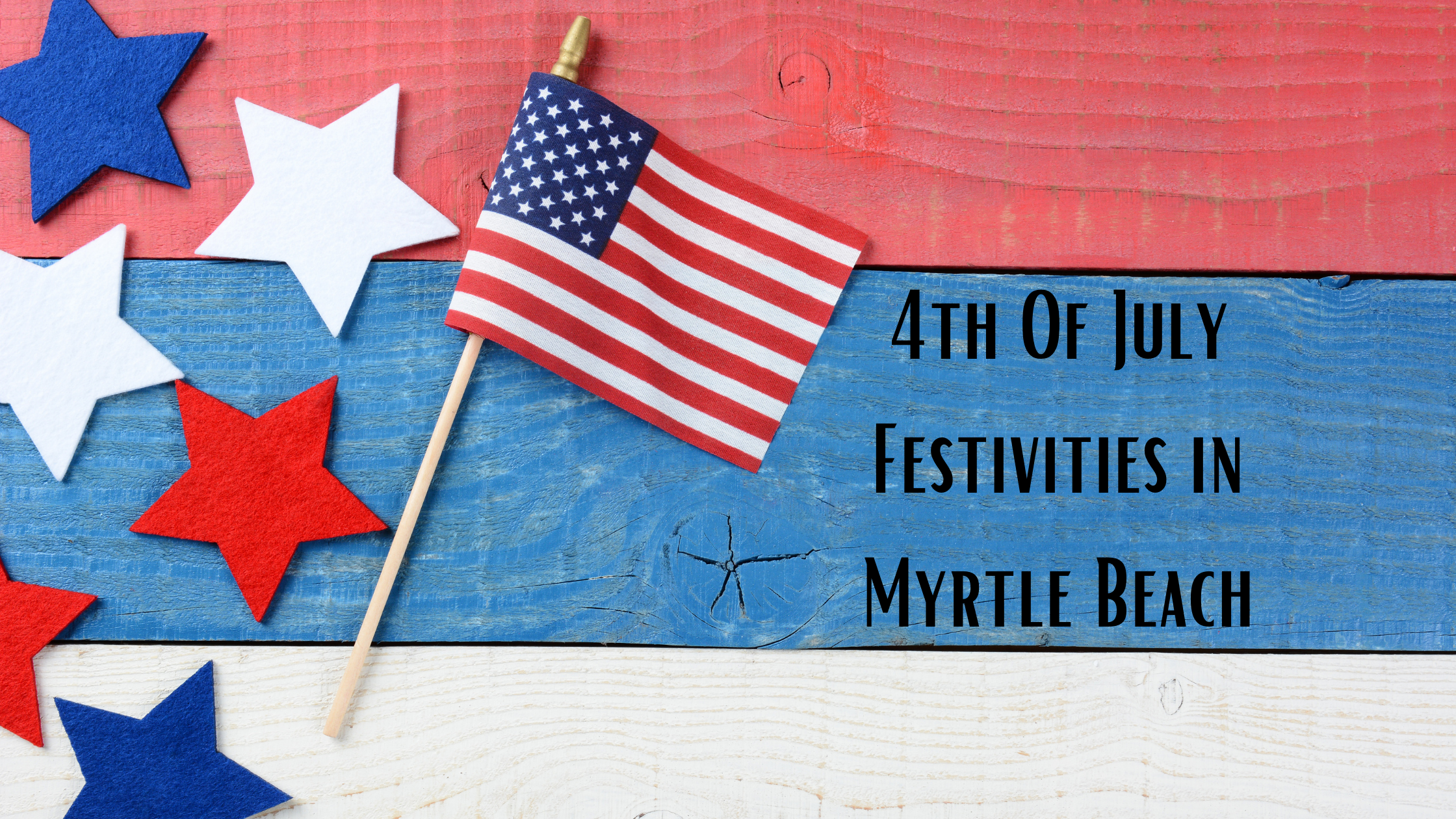 The 4th of July is a day celebrated across the nation. While last year's festivities were cancelled as American's were staying home, this year residents of Myrtle Beach are glad to see the skies ignite with the annual fireworks that celebrate our great nations Independence. There are 5 different firework shows throughout Myrtle Beach with start times of either 9:30 or 10pm.
Related: Hidden Gems in Myrtle Beach
#1 Myrtle Beach Boardwalk
Starting at 10pm, this firework show is put on by the city of Myrtle Beach at the end of the Second Avenue Pier. Many residents enjoy bringing their beach chairs to enjoy the show from the shore with their toes in the sand.
#2 Cherry Grove Pier
Another great place to bring a chair and enjoy fireworks from the sand while nestled under your favorite blanket. Starting at 9:30pm, the Cherry Grove Pier hosts a spectacular firework show in north Myrtle Beach.
#3 Murrells Inlet Marshwalk
The fireworks at the Marshwalk will begin at 10pm and fireworks will be lit from the end of the pier. A huge perk to this location is the view, and the show can be seen from all along the Marshwalk.  
#4 Broadway at the Beach
Found in the middle of the well-known shopping complex, the Broadway at the Beach fireworks start at 10m and ignite the skies above Lake Broadway.
#5 Barefoot Landing
At the southern tip of Myrtle Beach, the Barefoot Landing show is explosive and provides a stunning firework display starting at 10pm.
Related: The Best Beach Hacks for a Day Along the Carolina Coast
In addition to the many different firework shows that will be taking place this 4th of July you can also enjoy multiple different events and festivals throughout town including:
Surfside Beach 4th of July Golf Cart Parade
Surfside Beach 4th of July Celebration
Salute from the Shore
4th of July Independence Day 5k
Red, White, & Blue 5k at Barefoot Landing
Murrells Inlet Boat Parade
Pawleys Island 4th of July Parade
With so many activities, festivals, events and show there is something for everyone to enjoy when celebrating Independence Day in Myrtle Beach. Whether you're hoping to look to the skies to enjoy a firework spectacular, complete a 5k, or simply enjoy the parades as they go by, you are sure to enjoy your Holiday when doing so in Myrtle Beach.
If you're currently searching for a new home, are ready to sell your home and need a qualified seller's agent, or if you have any questions regarding Carolina Real Estate, please feel free to contact our office at any time.
More to Explore