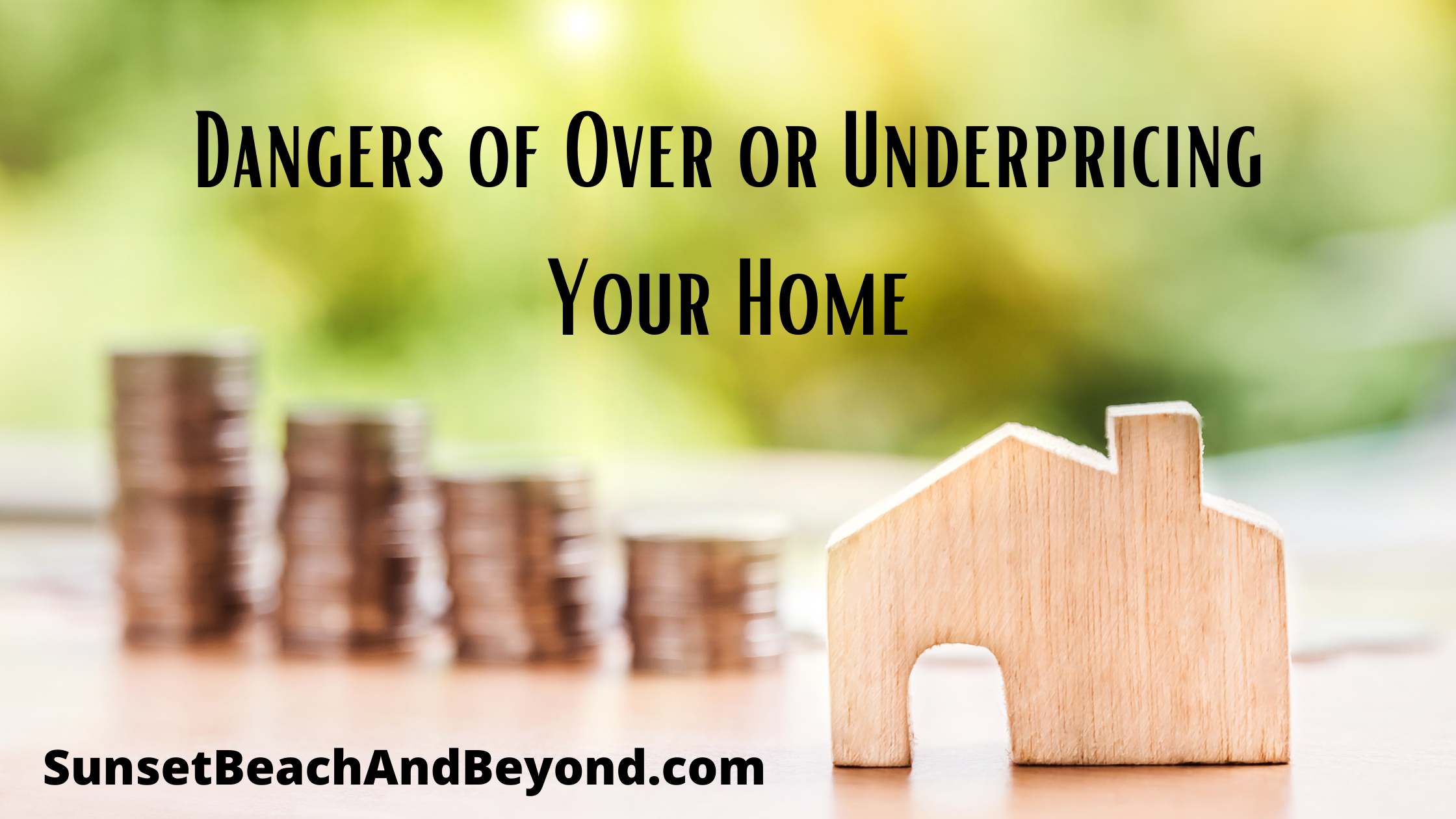 When selling, pricing your home accurately and accordingly based off of your home's value is crucial in not only a successful sale, but also a timely and profitable sale. For some, the idea of pricing their home under value seems appealing as it could cause a feeding frenzy of sorts, however just as there are dangers with overpricing your home, there are also dangers with underpricing your home.
Related: Great Listing Photos Sell Your Home Faster
Dangers of Underpricing Your Home
Contrary to what some homeowners believe, when selling your home, underpricing your home is far from a smart strategy as it could cause a laundry list of issues, a few of the most common being:
Deters potential buyers – a lower than market value price tag often creates the illusion that there is something wrong with the home, even if it is near perfect condition. While not necessarily true, many buyers will avoid the listing due to the notion that the home will require immediate maintenance and repair.
Loses Value – by listing low, this could still result in offers, however, these offers may be in line with your list price and not the bidding was you had hoped for, and thus, you may be forced to accept a lower than market value offer. By accepting a lower offer, you are essentially giving up equity and could be creating financial issues for your next home buying journey as you won't have as much capital.
Overpricing your Home
It's no secret we are in a seller's market, and thus, many sellers feel as if they can over price their home and try to profit as much as possible due to supply and demand, however, much like underpricing your home, overpricing your home also brings its own challenges. A few common being:
Sits on the Market – often with overpricing, this could cause your home to sit on the market far longer than comparable homes which are listed at the proper market value, as potential buyers don't see the point in overspending.
Price Drop – you'll often see price drops in listings that were originally listed too high, and while this often doesn't mean anything other than pricing errors, it can create the illusion of something being wrong within the home, thus causing the price decrease. This decrease can often deter potential buyers.
Related: Are you Ready to Sell Your Home? How to Answer the Toughest Questions
Market Value
Whether overpricing or underpricing your home, trying to get an accurate market value of your home is crucial in your home selling quickly, efficiently, and successfully which ultimately, is the main reason you want to ensure to price your home accurately the first time. There are many different variables that go into finding your home's market value, whether from a full competitive market analysis, to pulling and comparing comps in your area, make sure to hire an agent who is knowledgeable of your specific market area, as often list prices vary, even for comparable homes based on their location.  
If you're currently searching for a new home are ready to sell your home or if you have any further questions regarding Carolina Real Estate, please feel free to contact our office at any time.
More Information for Sellers