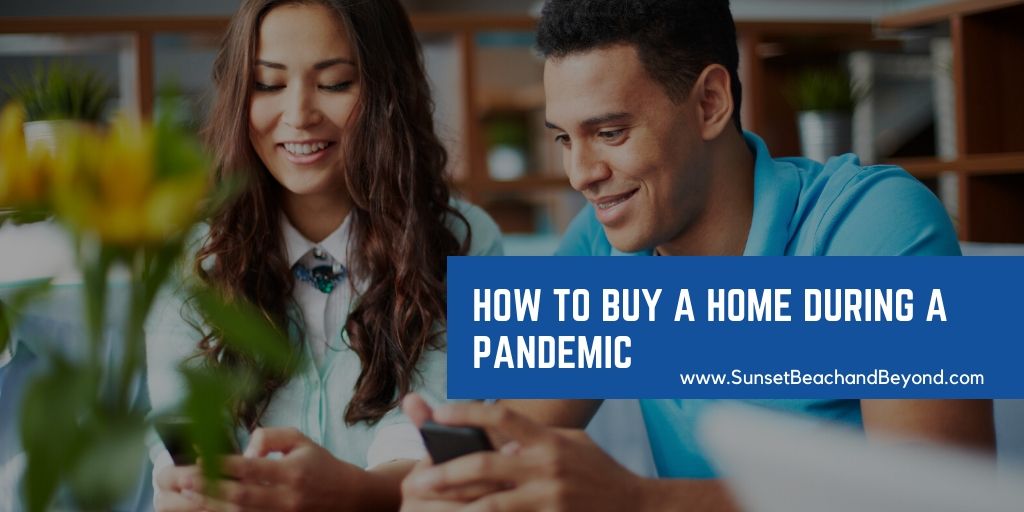 Buying a home can be stressful even when everything is smooth sailing, unfortunately, with the current pandemic, many home buyers are facing uncertainty and wondering if they should continue their search or simply wait until life returns to "normal." Luckily we live in a world run by social media and virtual reality, both of which can work to your benefit when searching and even purchasing a home.
Can you purchase a home site-unseen?
How to Buy a Home During a Pandemic – With our current situation, home buyers are urged to purchase their homes sight unseen and to most just the sound of that is terrifying, however, we live in a time where even if you aren't physically able to step through the front door of a home, tours are still available, virtually!
Take advantage of virtual tours and 3D photos as they provide a peek into what your new home could look like. Many agents are currently still working around the clock to find their clients the perfect homes and thus in addition to virtual tours you can even discuss the possibility of setting up a video call with your agent. Video calls allow you to "walk" homes with your agent and have them stop in areas you want to take a closer look at, ask questions, and truly feel as if you are walking through the home for yourself.
Details Matter
Make sure to pay attention to the details. When reading descriptions of homes, make sure to try and pair listing photos with descriptions as it is very easy to use colorful words to make a not so great feature sound amazing. The worst thing that could happen is to judge a book by the cover and not match up the content inside. Nobody wants to purchase a home with a "perfect breakfast nook" only to find that it means there is no true dining room. These are easy mistakes to make, but even easier to avoid. More: Other Mistakes to Avoid When Buying
Communication is Key
One of the most important keys to remember when purchasing a home sight "unseen" is to communicate freely and openly with your agent. Having an agent you trust is vital in your success. Most agents are willing to work with you to make sure that you end up in the perfect home, regardless of how much "extra" work that may require them. Listing photos can oftentimes be photoshopped, brightened, stretched, and altered in more ways than you could count. An easy fix to make sure that what you see truly is what you get is to ask your agent to take a few photos for you of main rooms or desired features so you can compare the two photos side by side. This allows you to get a feel for how the space will feel without being doctored up and made to look picture perfect.
Everything Online
Even after finding a home much of the purchasing documents can be completed from home as well. DocuSign is a digital signing program that allows you to sign your purchasing documents digitally from home. You can access DocuSign from your email with a registered pin that is provided to you by the mortgage lender of your loan. While there may be a few documents that require a notary, knowing the majority of the heavy lifting can be completed from home takes a huge weight off of everyone's shoulders. When using DocuSign, remember to read through the documents carefully, signing digitally is as easy as 1,2,3 so it is common to forget the severity of the papers you are signing.
More: 7 Questions to Ask at an Open House (Even Virtual Ones)
In a world filled with media, now is the perfect time to buy a home, regardless of if you are unable to tour them in person. By using technology to your advantage, this could end up being the best home buying experience of your life, especially because it can all be done in your pajamas with a nice hot cup of coffee by your side. Sit back, relax, and enjoy virtually touring and even purchasing what could be, your next home. How to Buy a Home During a Pandemic