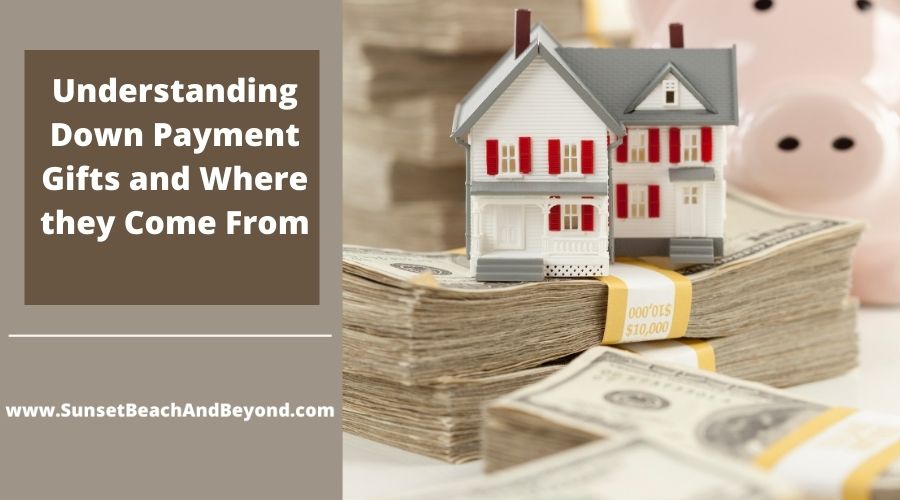 Saving up for a down payment is easily one of the most daunting tasks when it comes to purchasing a new home. Whether a single-family home, condo or townhome, or even a new construction home, a down payment could be the hurdle that separates you from owning your own home. Even if you've been able to save up a little cash, you may be left short and, in some instances, you may be able to receive down payment funds via gifts.
Related: 10 Tips to Save a Down Payment Quickly
Who Can Give you a Down Payment Gift?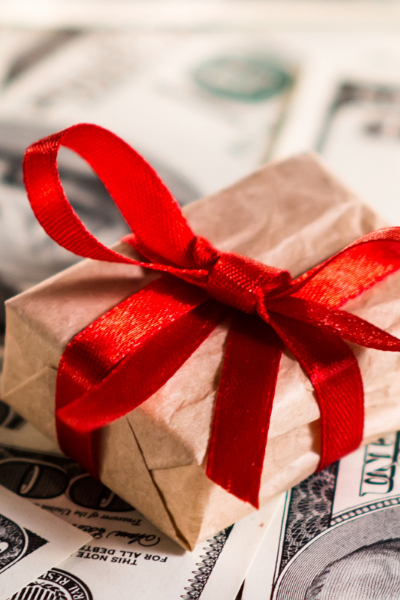 Depending on the type of loan you are going to be using to secure your home financing will play a role regarding "who" can gift you the needed funds.
Conventional – This is the strictest loan type when it comes to receiving down payment gifts as they only people allowed to gift you the funds are direct family members.
FHA – For FHA loans you will find that you have a little more freedom when it comes to "who" you can receive the gifts from. In addition to family members, you can also receive the funds from friends, employers, charity's, government agencies, etc. which for many, can help them achieve the funds needed to purchase their home.
Are There Stipulations?
There can be stipulations regarding down payment gifts which is why you want to understand the structure of your home loan. Some loan, even if they allow gifts, will still require that you put down a specific percentage or amount of your own funds where other loans may not. Additionally, those giving the gifts may be required to pay taxes on the gifted funds pending on the amounts so understanding the tax laws in crucial.
Related: Are Home Warranties Worth It?
Anytime down payment gifts are involved with the purchase of a new home you will be required to provide any requested documents to help the lender approve your loan. Commonly requested documents in correlation with a down payment gift could include a down payment fit letter, bake statements from the gift-giver, bank slip showing the deposited funds, etc. It is also important to note that no portion of the gifted amount can be paid back, even if interest isn't charged.
If you're currently searching for a new home, are ready to sell your home and need a qualified seller's agent to assist you or if you have any further questions regarding Carolina Real Estate, please feel free to contact our office at any time.
Additional Tips for Buyers