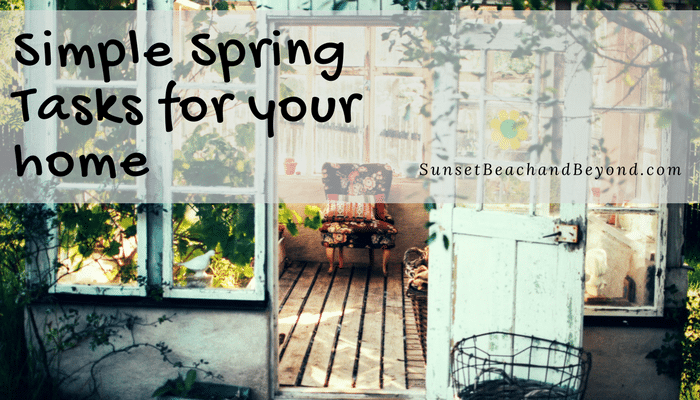 Finally, we're getting a little bit of sun for more than a couple of days at a time. The weather is warming up and we are looking towards summer. If you're planning on doing a little bit of spring cleaning or maybe spring preparing, here are five simple home maintenance tasks to consider.
#1. Check your sprinklers.
Now may be a great time to examine your sprinklers, especially if you have not run them all winter long. Now that the weather is heating up you want to make sure that your sprinkler heads are above the ground and are spring in the right direction. You'll also want to check that there are no bulging or broken pieces they could be shooting water into the air or different areas.
#2. Examine the roof.
You want to do a brief but thorough roof check. You may want some help if you are roof is a steep pitch unless you are extremely comfortable with heights. Examine any roof shingles to see if there is damage or if any have blown off during the winter. Check the flashings around skylights and any chimneys and reseal as necessary.
#3. Get your air conditioner ready.
Unless your home has central air, you may want to give your air-conditioning unit a thorough inspection or make sure that it is working and ready for the summer. If it's not, now is the time to get it repaired or replaced before the hot summer months really set in. If you have a central system, you'll probably want to schedule a service, just to make sure everything is working properly.
#4. Do a little landscaping.
You want to trim away any overgrown branches or shrubs and make sure that none of the trees or bushes are touching the siding of the house. It's important to keep the branches at least 3 feet away from the side and the roof of the house to prevent water leakage or any pests from getting into your home or onto the roof.
#5. Check for pests.
Those pests may already have found a place in your attic or foundation so you want to double check that the attic and crawlspace are free of pests including wood eating organisms and items such as rats, mice or snakes. You may need to hire a pest control company to do a thorough examination of these areas and spray for any bugs or mites.
These simple spring home maintenance tasks will get your home in good working condition so you are ready for the hot summer months. Are you also preparing your home for sale? Give us a call to find out what your home could possibly be worth and the additional things you can do to get the most of the sale of your home.
Additional Resources for Homeowners: